New Samsung Galaxy S23 Series out in Singapore on Feb 17, pre-orders open now
Prices start at S$1,188 for the Galaxy S23 5G 128GB, S$1,528 for the Galaxy S23+ 5G 256GB and S$1,828 for the Galaxy S23 Ultra 5G 256GB, which comes with a stylus.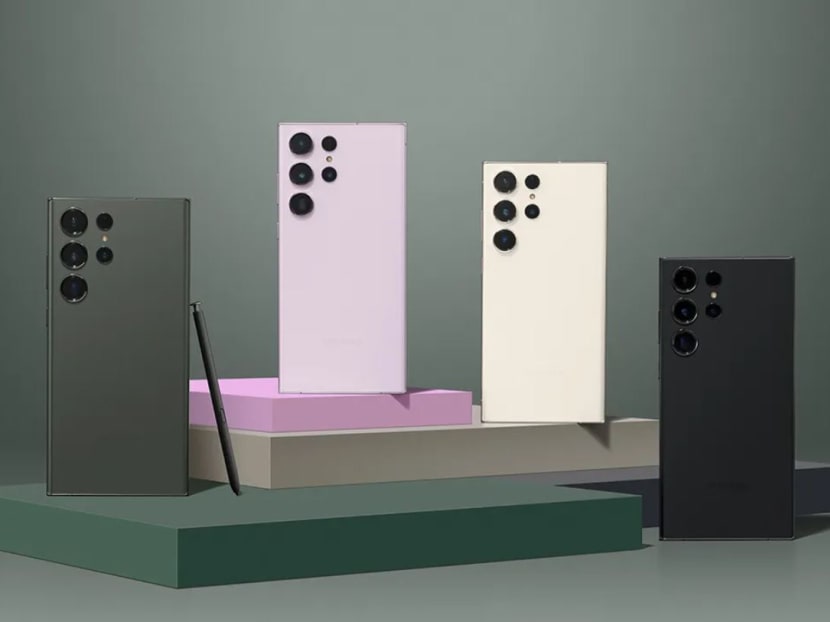 Samsung officially unveiled the Galaxy S23 Ultra, Galaxy S23+ and Galaxy S23 on Thursday (Feb 2). The phones will be available in Singapore on Feb 17 but you can already pre-order yours now. 
Prices start at S$1,188 for the Galaxy S23 5G 128GB version, S$1,528 for the Galaxy S23+ 5G 256GB version and S$1,828 for Galaxy S23 Ultra 5G 256GB version, which comes with a stylus.
This new range of the flagship series comes in four nature-inspired matte hues: Phantom black, cream, green and lavender. Graphite, sky blue, red and lime are available if you purchase certain phone models online. 
The Galaxy S23 series also comes with more components made using recycled materials than any other Samsung Galaxy smartphone. 
To mark the launch, Samsung is bringing the Galaxy Experience Space to Singapore from Feb 3 to 25 at Gardens by the Bay, where visitors can experience the new Galaxy S23 Series for themselves, through a series of experiential activities.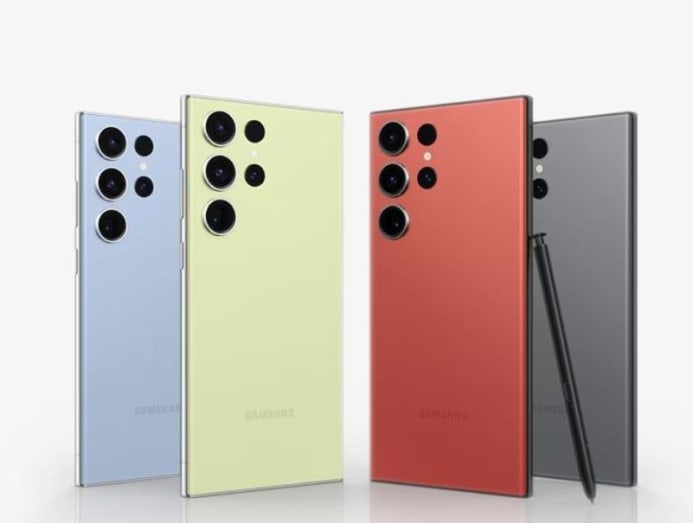 THE SPECS
The Galaxy S23 series boasts the brand-new Snapdragon 8 Gen 2 Mobile Platform – billed as the most efficient platform ever in a Samsung Galaxy smartphone and the fastest Snapdragon available today. 
Choosing between the S23 and S23+ all depends on size preference. With the Samsung Galaxy S23 you get a 6.1-inch screen (a dynamic AMOLED 2x display with Vision Booster tech) while the Samsung Galaxy S23+'s display is 6.6 inches, with the same tech. 
The S23 Ultra features a larger 6.8-inch display.
When it comes to camera capabilities, the S23 and S23+ share the same specs, that is, a 50MP wide lens, a 12MP ultra-wide lens and a 10MP optically stabilised 3x optical zoom lens, plus a 12MP front camera.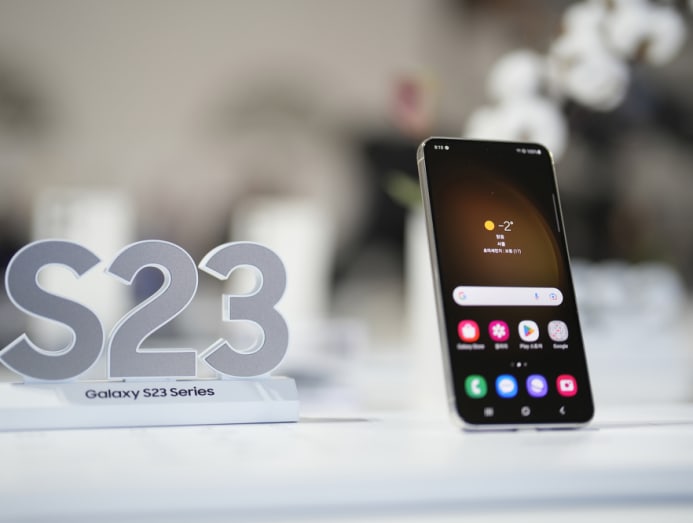 The Samsung Galaxy S23 Ultra has a bigger camera array. On its back: A 12MP ultra-wide lens, 200MP wide camera, and dual 3x and 10x 10MP telephoto sensors. With Samsung Galaxy's most advanced camera system, it's tailored for nearly any lighting conditions and offers improved Nightography capabilities.
Visual noise that usually ruins low-light images is corrected by a new AI-powered image signal processing (ISP) algorithm that enhances object details and colour tone. In a Samsung Galaxy first, Galaxy S23 Ultra boasts a new 200MP Adaptive Pixel sensor that captures moments with incredible precision, using pixel binning to support multiple levels of high-resolution processing at once.
Across the entire Samsung Galaxy S23 series, there is also the Expert RAW app, which enables DSLR-style image shooting and editing in RAW and JPEG – this means no bulky camera equipment is required. You can even capture a clear view of the Milky Way with Astrophoto settings. And your selfie game will certainly improve with the introduction of fast autofocus and the brand's first Super HDR selfie camera, jumping from 30fps to 60fps, for noticeably better front-facing images and videos.
The new Galaxy S23 Series will be released in Singapore on Feb 17. Pre-orders are open now.