Best home tours, charging phones and that PSLE math problem: Top Living stories of 2021
CNA Lifestyle revisits some of the most popular stories about Singapore homes as well as in the world of tech and more.
When CNA launched its revamped website in August, we also introduced a brand new Living section on CNA Lifestyle. From house tours and home hacks to tech related news and more, readers could now easily find content on "how to live well".
Here's a look at some of the popular stories that resonated with people, whether from our popular Making Room home tour series, our helpful Get Started mini-series and even a fun piece on the PSLE math problem that captured everyone's imagination this year.
TRANSFORMING A 4-ROOM HDB FLAT INTO AN EDGY 'POST-APOCALYPTIC' HOME
While most homeowners hide or disguise the bomb shelter, this couple's home looks like one. It's an industrial, grungey and eco-friendly space where they can grow plants, tinker with their archery equipment and show off their love of movies.
While most homeowners hide or disguise the bomb shelter, the couple who owned this very interesting flat wanted it to, well, look like one. It's industrial, eco-friendly and looks rough around the edges – which was deliberate. One thing's for sure: This home has got character.
Read the story here.
A 4-ROOM BTO FLAT INSPIRED BY A COUPLE'S MEDITERRANEAN HOLIDAY MEMORIES
CNA Lifestyle's Making Room series looks at small homes with big transformations. This week, a 1,022 sq ft home get a dash of relaxed, rustic European flair inspired by the couple's holiday memories.
The homeowners had fond memories of their pre-pandemic Italy holiday, which involved staying at a farm in Tuscany and doing day trips to villages on a Vespa. So when they got their new home, the couple decided it should evoke the rustic, relaxed and timeless vibe of the places they visited.
Read the story here.
A 3-ROOM BTO FLAT WHERE ART DECO MEETS A TOUCH OF NOSTALGIA
CNA Lifestyle's Making Room series looks at small homes with big transformations. This week, old meets new in an apartment where the owner's vintage furniture, art collection and early 20th century vibes coexist.
If you're moving to a new place after living in your previous one for 50 years, what do you do? This owner tried to capture the same familiar feel of her parents' home – bringing with her a few pieces of furniture she had inherited. At the same time, this Art Deco-lover made sure the place had her personal stamp.
Read the story here.
TRANSFORMING A 980 SQ FT HDB FLAT WITH A TRICKY CURVED WALL INTO A WELCOMING SPACE
CNA Lifestyle's Making Room series looks at small homes with big transformations. This week, we visit a bachelorette pad that embraced a troublesome feature to create a welcoming space – a "friendship canteen."
Curved walls and unusual spaces can often be troublesome as most people would prefer a squarish layout. But the homeowner embraced this flat's main feature, which ran the entire length along the window-facing side of the living/dining area, and the bedroom right next to it.
Read the story here.
A COOL COUPLE'S TRAPEZOIDAL HDB FLAT NAMED AFTER A GREEN DAY SONG
In this instalment of CNA Lifestyle's Making Room series, the homeowners gamely embraced the weird layout of their five-room resale flat and called it Haushinka.
If you thought a curved wall was complicated, how about a home with lots of awkward corners – a trapezoidal entryway, a trapezoidal living and dining area, two L-shaped bedrooms and more. The fun-loving homeowners decided to celebrate its weird layout – and even named it after a punk song.
Read the story here.
GET STARTED: A BEGINNER'S GUIDE TO WORKOUTS, RENOVATION, GARDENING AND COOKING
We released a mini-series on activities you can do at home, breaking it down step by easy step with help from some experts. Whether you're thinking of becoming an amateur home cook, wondering what the easiest home exercises are, planning to grow a mini-garden or giving your home a makeover, we all need to start somewhere.
Take your pick: Workouts, gardening, cooking or renovation.
THE PSLE MATH PROBLEM THAT GOT EVERYONE CALCULATING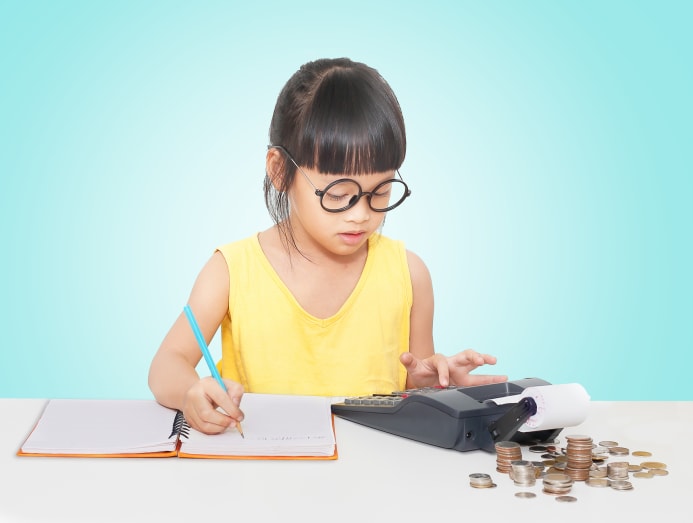 Helen and Ivan had a lot of coins – and everyone from parents and Redditors to IKEA and Watsons either wracked their brains counting or joined in the social media fun. Of course, everyone already knew the non-official answers to the infamous two-parter question: Who cares, there's PayNow.
Read the story here.
IS IT SAFE TO CHARGE MY PHONE OVERNIGHT? YOUR BATTERY CHARGING QUESTIONS ANSWERED
Will leaving your cordless vacuum cleaner in its wall-mounted charger affect the battery's lifespan? What about those personal mobility device (PMD) batteries catching fire? A lot of people plugged in to find out the answers from a tech expert.
Read the story here.
NEW PHONE RELEASES FROM SAMSUNG AND APPLE
Cycling was the official Singapore pastime of 2021. According to Google, there was a "huge spike" in searches (a jump of 75 per cent from 2020 and a crazy 400 per cent from 2019). So they gave us 6,800km worth of trails and biking directions. Have you used it yet?
Read the story here.