What to expect from the Singapore Motorshow 2023: Latest vehicles, chance to win a car, celebs, stunts and more
The event will take place at Suntec Singapore Convention & Exhibition Centre from Jan 12 to Jan 15.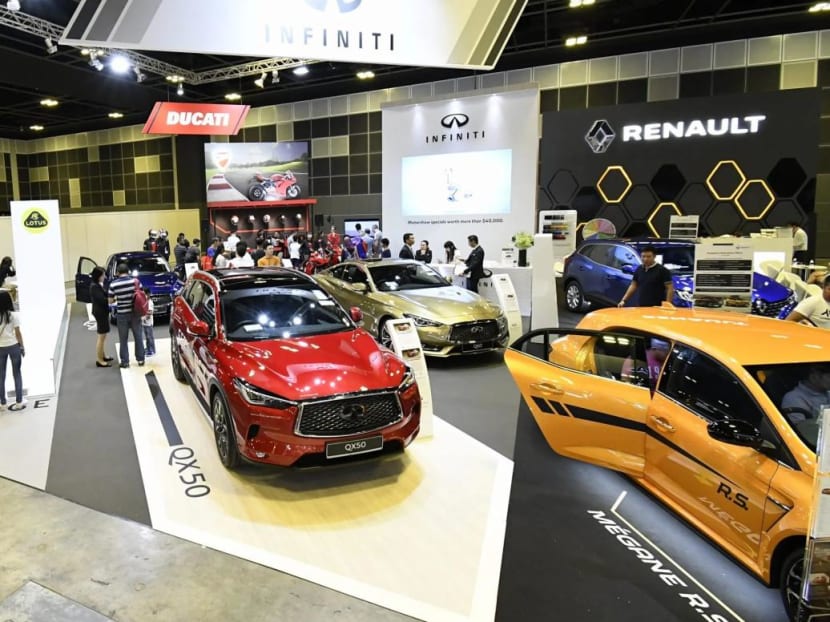 Whether you're looking to buy a car or just like looking at cars, you will be glad to know that the Singapore Motorshow is returning in 2023 after a three-year hiatus.
Singapore's largest annual motoring event will take place at Suntec Singapore Convention & Exhibition Centre from Jan 12 to Jan 15. The four-day event will be held across two floors.
Visitors can feast their eyes on the latest offerings from 24 automotive brands showcasing a line-up of brand-new models that include the latest electric and electrified vehicles that boast innovations and green technologies.
You can also meet Mediacorp celebrities such as Pierre Png, Rebecca Lim, Elvin Ng, Kym Ng and He Ying Ying who will be at the event.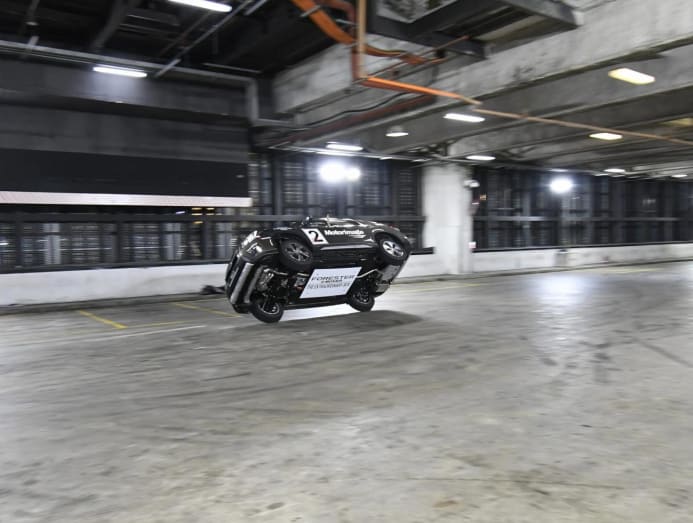 There'll also be exciting stunt shows daily by three-time Guinness World Record holder Russ Swift, who will perform stunts like swift parking, J-turns, donuts and dance routines.
Visitors with a general public ticket will stand a chance to win a Subaru Impreza 5D 2.0i-S Eyesight AWD CVT worth S$90,800 (without COE) or a Nissan Kicks e-POWER Premium worth S$76,800 (without COE).
If that's not enough, participating brands will also be pulling out all the stops to welcome visitors. Visit the Subaru booth for a crash test at Subaru's Virtual Reality Lab, experience the Toyota Gazoo Racing Gran Turismo Cup with racing simulator gigs and visit Motul for a chance to win exciting giveaways.  
Singapore Motorshow 2023 is presented by Motor Traders Association of Singapore (MTA) in partnership with Mediacorp.
Said Toh Dasheng, Mediacorp's Head of Industry Solutions: "Since the last Motorshow in 2020, many of us have missed the sight of new cars on display in all their gleaming splendour alongside the buzz of the many exciting on-site activities. With Mediacorp's celebrities set to add a dash of stardust to the show as they engage with fans and car enthusiasts alike, we look forward to working with MTA to create a thrilling comeback of Singapore's biggest and longest running premium motoring event!"
Physical tickets are available for purchase at Suntec Singapore Concourse Level 3, priced at S$12 for preview tickets (Jan 12 from 1pm to 9pm) and S$8 for general public tickets. General public tickets are available on the Sistic website and app, with an additional booking fee of S$1.20 per ticket. Children below the height of 1.2m get in for free.