Soft toy hospitals: Meet the 'doctors' who repair childhood plushies in Singapore
What happens when your beloved chou chou turns old? The people behind Singapore's soft toy "hospitals" share their experiences with CNA Lifestyle.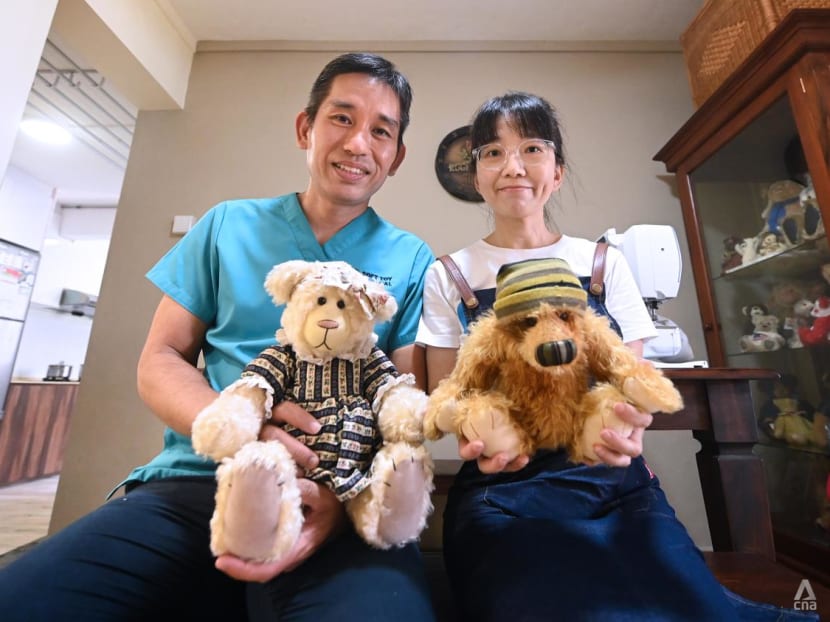 Letting go of your first love is hard, especially when it's soft, huggable and cute. But what happens when said love becomes lumpy and grey? 
Childhood plushies, affectionately known as "chou chou", carry years of memories that make them difficult to discard. To preserve these cuddly creatures, soft toy "hospitals" in Singapore come into play.
HOW SOFT TOY HOSPITALS STARTED
The "hospitals" are home-based businesses that offer soft toy repair services such as cleaning, stitching and stuffing. Whether it's a broken nose or missing tail, the "doctors" aim to fix the plushies without them losing too much of their original form.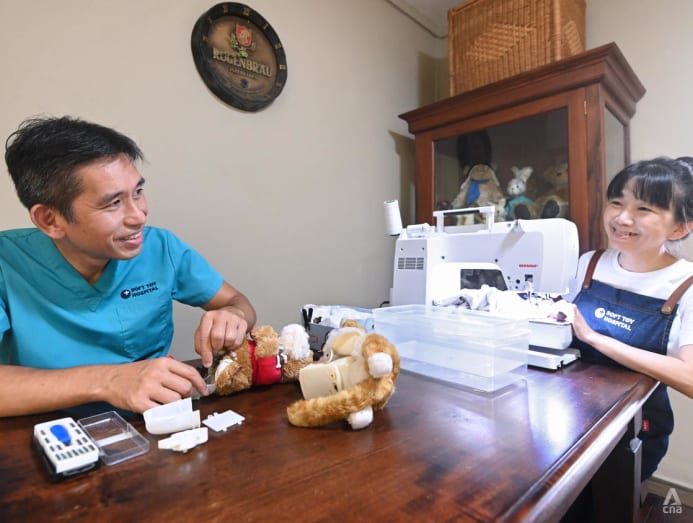 Isaac Kong and Pamela Theng, both 50, are two such "doctors". The couple's journey with soft toys started during their courtship in 1996, when they attended an event that showcased the work of teddy bear artists. 
Soft Toy Hospital's Isaac Kong and Pamela Theng have repaired over 1,000 soft toys since 2016. Meet these "doctors" who breathe new life into sentimental childhood plushies in Singapore.
Enthralled by the display, the duo decided to try their hand by learning from books. They started out with making teddy bears for each other during birthdays, and eventually set up a business specialising in the craft in 2002.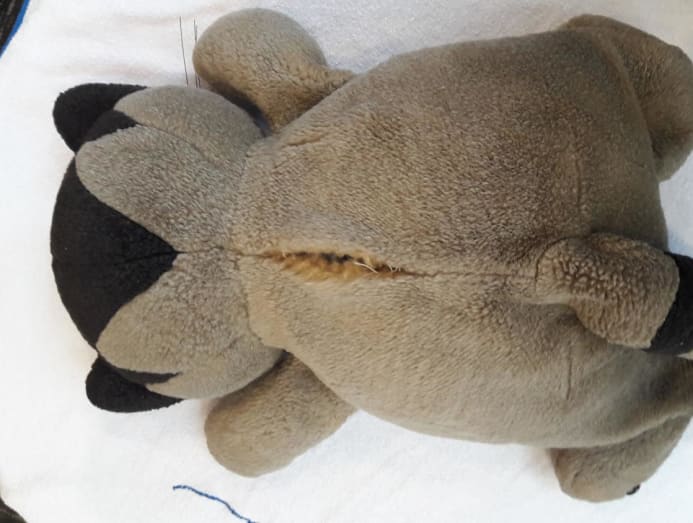 Fast forward to 2016, a stranger stumbled upon their website and asked if they could assist with fixing a tear in her cat plushie. "After we stitched it up for her, she was very happy and she began to blog about us, about the service she received. From then on, there's (been many) enquiries coming in," said Kong. 
Seeing the demand in soft toy repair and cleaning, the couple decided to learn more about fixing toys before launching Soft Toy Hospital two years later. 
For Jane Cher, the story of starting Stuffed Toys Hospital is a little different. The 24-year-old stumbled upon the website of a Japanese soft toy "hospital" in 2018, and was intrigued by its concept. 
"Looking through the before and after photos felt like magic to me, and reminded me of how my mum repaired my favourite Pooh bear for me when it was dirty, torn and thin," said Cher. "I then pitched the idea to my mum, who was a housewife at that time with some extra time on her hands and relevant skill sets, and she said, 'Why not?'" 
She then launched Stuffed Toys Hospital by setting up a Facebook page, and ran an advertisement to attract customers. "Shortly after, our first customer approached us for repair. I still can remember it very clearly - it was an Eeyore that needed addition of stuffings," said Cher.
THE PROCESS OF RESTORATION
Both Soft Toy Hospital and Stuffed Toys Hospital offer a range of "medical" and "spa" services. The price differs based on the size and condition of the soft toy, and customers will be given an estimated quote via WhatsApp before the soft toy is sent to the "hospitals".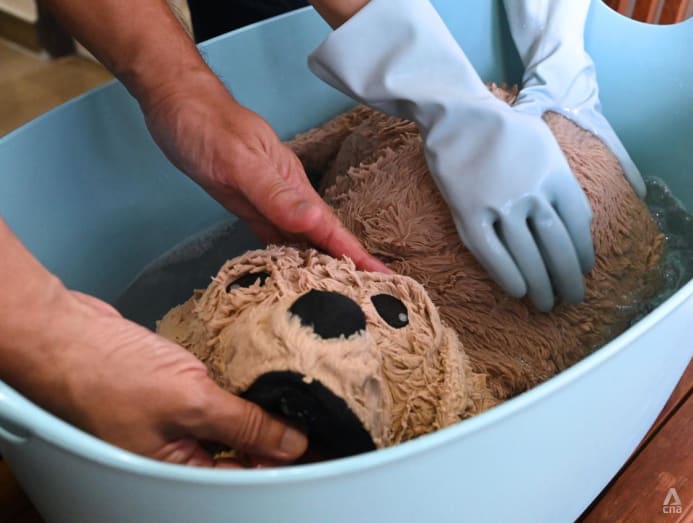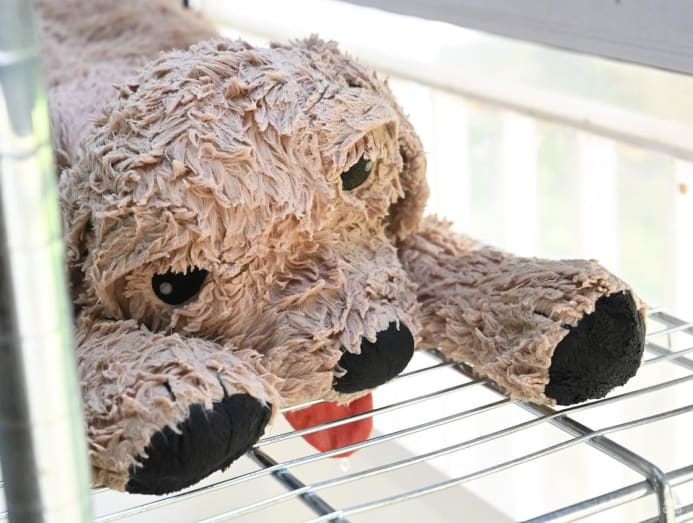 At Soft Toy Hospital, the toys are given UV-C treatment to get rid of viruses once they reach Kong and Theng's home. 
The couple will then start with washing and drying the toy, before going into stitching and restuffing. When the toy is ready to be discharged, they will send the owner videos and photos to make sure everything is fine before sending the toy home. 
SPECIAL REQUESTS FROM SOFT TOY OWNERS
At times, Kong and Theng receive interesting requests. One of their regular customers would ask the couple to interact with her three elephant soft toys during their stay.
"While the elephants are here, we have to feed the elephants, we have to play with the elephants, we have to talk to them and also take pictures to show her that at least (they are) in good care and enjoying their stay here," said Theng.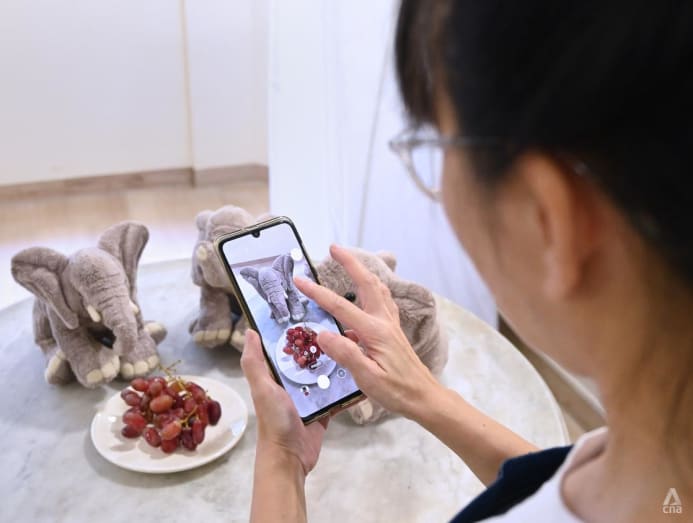 Even though such requests may take up more time and cost, the couple does not collect extra payment for them. "We also want her to feel at ease while the elephants are here. As long as she's happy with the work done, we are happy with her too," said Theng.
The most memorable customer the couple had was a man who asked for help with his wedding proposal. With a plan to get down on one knee in Japanese supermarket Don Don Donki, the man wanted to modify a small Donpen soft toy into a ring box holder within a few days.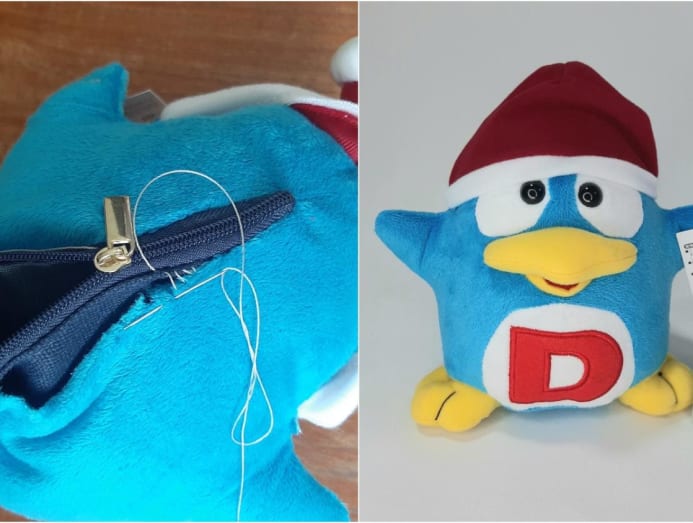 "He knew that technically it can be challenging, but he was saying, 'please try, please try, because it's for my proposal'. So we took on the challenge and we tried, and it works, and he successfully proposed to the girl in Donki," said Theng.
Meanwhile, Cher's most memorable "patient" is a blue Snoopy soft toy that required cleaning and replacement of stuffings. "It was only about the fifth stuffed toy that I have repaired at that time, but it was so satisfying to see the colour difference, and how the new stuffings gave him a much softer feel. 
"And having his owner beam with joy to see him… just thinking about that moment is making me smile, and all warm and fuzzy on the inside," she said.
Seeing the smiles of customers when they receive their repaired toys, as well as her love for soft toys and passion for crafts, keeps Cher going in this job. That being said, there have been negative experiences for her as well.
"Many customers come to us thinking that we can restore the stuffed toy back to how it was like when it was brand new, but that's not the case at all. While your stuffed toy will be in a better state post-repair, it will never look perfect like how it was before, especially if it is 20 to 30 years old or already in a super bad condition," she said.
WHAT'S NEXT FOR SOFT TOY HOSPITAL
Aside from the regular repairs, Kong and Theng are also partnering with Mandai Wildlife Group to upcycle soft toys. The couple will be repairing donated soft toys, which will be gifted to beneficiaries or sold with proceeds going to wildlife conservation.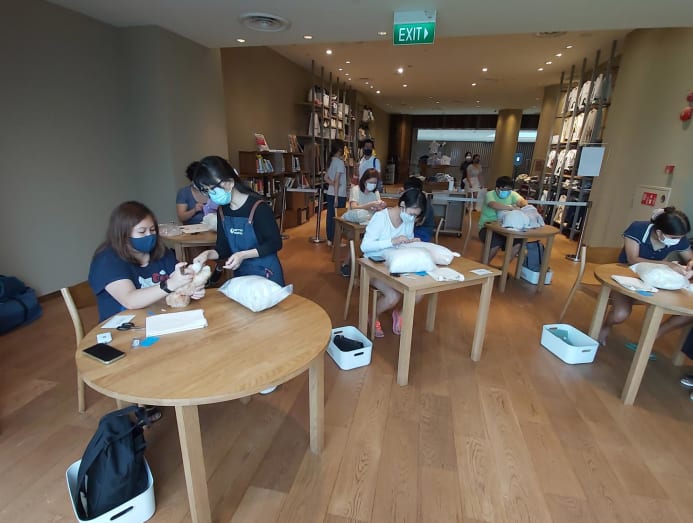 They also hope to conduct more workshops to educate the public on how to take care of soft toys. "From our experience in fixing soft toys, we realised that most of the damage that's being done to soft toys… is because (owners) don't know how to take care of them. So we want to educate the public to tell them how to maintain and take care of their soft toys, (so they) wouldn't have to send it to the 'hospital'," said Kong. 
In the long run, they hope to take in apprentices as well. "We are not young anymore, so we don't know how long we can do this for, but we hope that somebody can continue doing what we are doing... so that the soft toys can be helped in the future," he added.