'A universe of magazines': Meet the man keeping Holland Village's iconic Thambi Magazine Store going
Holland Village has evolved from a military enclave in the 1940s to a lifestyle commune today. But much of Thambi Magazine Store remains the same. CNA Lifestyle talked to Periathambi Senthilmurugan, aka Sam, about his family's legendary business.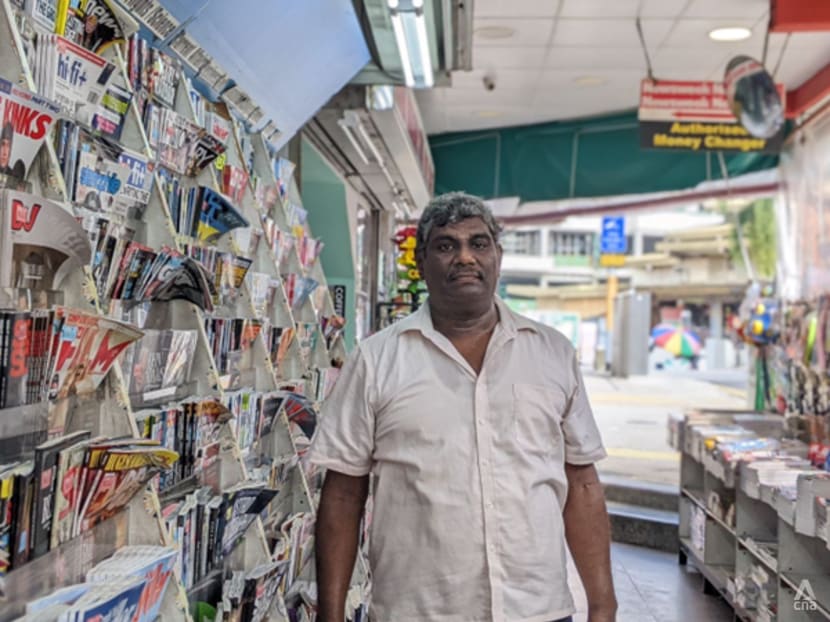 You would be hard-pressed to find a magazine outside of hair salons, cafes, and aeroplane seat pockets in this day and age. That, and the iconic newsstand along Lorong Liput in Holland Village.
Periathambi Senthilmurugan, who prefers to be known as Sam, has dedicated his entire life to magazines. The 47-year-old runs Thambi Magazine Store, a family business with over 80 years of history. His shop is impossible to miss not only for its location, but also because it is probably the only roadside newsstand that stocks, according to Sam, nearly a thousand titles from all over the world.
A THREE-GENERATIONAL STALL
In its past life, Thambi Magazine Store was a newspaper distribution service. Sam's late grandfather, P Govindasamy, started it in the 1940s and served British soldiers in its vicinity. "He would cycle to Selegie Road to collect the newspapers," Sam explained, "and back to Chip Bee Gardens to distribute them to the villagers."
Magazines only came into the picture when Sam's late father, G Periathambi, took over. Back when foreign titles were not available in Singapore, he painstakingly sourced them from Malaysia for his mama shop. His humble shop in Holland Village would later form the backdrop of Sam's childhood.
"It was next to the Eng Wah open-air theatre, and we sold a lot of other things with magazines hanging here and there," Sam recounted. "Those days, I would have my friends around here. It was a village atmosphere. We would come here, cycle around, play with marbles and fly kites."
Once the mama shop earned a reputation for its foreign titles, customer requests began to pour in. It was not long before magazines hailing from the states and across Europe found their place in Holland Village.
Sam describes his father as the "garang" (or "fierce") type. While serving SAF camps in the vicinity, he met Tiger Hong – a legendary figure among Singapore's pioneer batch of Regimental Sergeant Majors (RSMs) – who only let him enter the camp if his facial hair was cleanly shaved. According to Sam, his father abided by these SAF-approved grooming standards even in his final days.
Having grown up marvelling at photos of his father with famous figures, Sam didn't sleep on the opportunity to immortalise his own encounter with Tiger Hong decades later: "I took a picture with him. Those are the most memorable moments. They are our pioneers who built Singapore along with the SAF and everything."
"SOMEHOW IT'S IN MY BLOOD"
Sam started helping his father out as a child, but was in fact a reluctant custodian of his family's legacy. Between deliveries across the island in the wee hours of the morning, he devised a plan to escape what seemed like an inevitable trajectory at that time.
"I wanted to be away from the land, so I thought of the sea or air and got into a programme in marine engineering," recalled Sam. Alas, fate had other plans.
"Due to my dad's poor health, I was forced to give my studies up. Initially, I didn't like the job (at the shop). It was not what I wanted, but somehow it's in my blood."
As the eldest son, Sam felt the weight on his shoulders, but this sense of duty gradually became what he calls an "obsession". He likened the magazine store to his first child. Once knee-deep in the business, he could not bring himself to leave.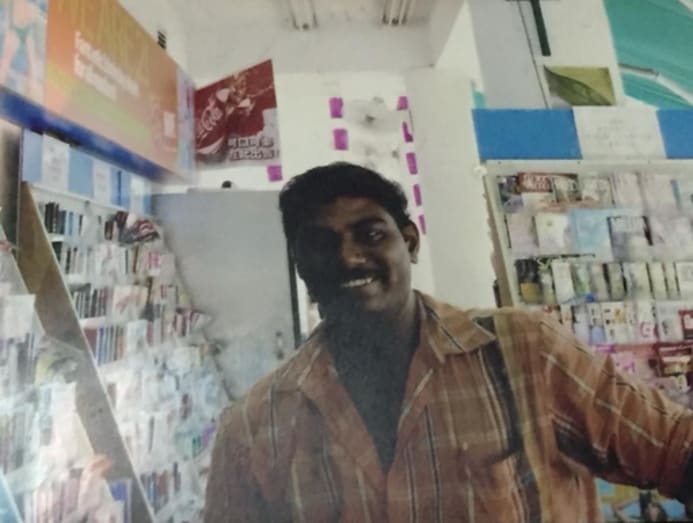 At its peak, the store held over 7,000 titles. In those days, Sam would start at 4am and close at 11pm. Even in his dreams, he would sleep talk and ask his wife why she had not displayed the magazines. Eighteen-hour work days became Sam's way of life, and family time was the price he paid for living and breathing the trade.
"My son says, you and your shop. Every day shop shop shop. I seldom bring them out. I tell them, wherever you want to go, you can go with your mother. But if you want to see me, you can come to the shop. What do you want? We are a universe of magazines," he said.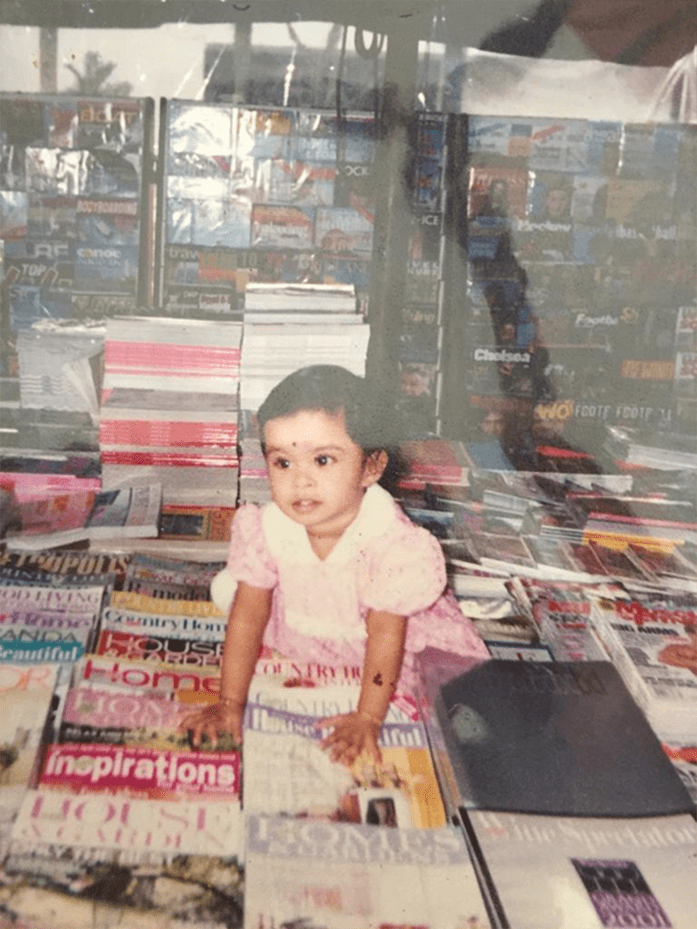 SURVIVING BIG BOOKSTORES AND THE DOT COM BOOM
Sam's first order of business after inheriting the mama shop was renaming the magazine store. His second was unwrapping all the magazines on display. Whereas his father insisted on protecting them from wear and tear, Sam believed in letting customers have a feel of the magazines in their hands. This decision alone increased sales significantly.
There was little time to relish in quick wins, though, for the late nineties also saw the dot com boom – possibly the gravest threat to a magazine business. Websites were replacing magazines, so Sam started one in the spirit of keeping with the times. His venture, however, was shut shortly after.
"I didn't feel happy about it. My idea is to sell hard copies of magazines. I wanted customers to come by. Otherwise, I just deliver a monthly issue and that's it. If they come here, they see a new magazine, a new title, or a new article for themselves," he said.
My shop is more like a village atmosphere. In the past, it was located under a big umbrella. People waited there for their friends, and they browsed our titles. It was a meeting point for the community.
Thanks to orders from salons and hotels, as well as patrons purchasing magazines for their loved ones in prison, Thambi Magazine Store did not lose its foothold. It could not catch a break, though, for the 2000s later heralded big bookstores like Borders and Kinokuniya.
"When Borders was here, a lot of people told me their pricing is much cheaper than ours. How are we going to survive? But, after a while, pricing has a limit. When prices are too low, they eventually close down."
Why would customers browse magazines in the tropical heat when they can do so in air-conditioned comfort? Two words: Kampung spirit. Sam told us about the appeal of his roadside bookstore: "My shop is more like a village atmosphere. It is in the open. In the past, it was located under a big umbrella. People waited there for their friends, and they browsed our titles. It was a meeting point for the community."
With time, Thambi Magazine Store became the unofficial visitor centre of Holland Village – its friendly shopkeeper always on standby to give tourists directions and tell them what is good in the hood.
WHO EXACTLY IS BUYING THESE MAGAZINES?
The volume of titles has shrunk sevenfold since its heyday, but the store continues to draw an eclectic clientele with what can only be described as an "oddly specific" selection.
"Nearly every topic has a magazine. For example, Singaporeans like to buy home renovation magazines but what we have is just Home & Decor. Foreign magazines have dedicated titles for backyards, bedrooms, kitchens, toilets, and so on. There are many individual segments, so I went in-depth with magazines."
Looking to pick up programming? Take your pick from SQL and Python. Curious about a music genre? Titles here span from Rock to Gramophone. Sam mused with pride that university students are often surprised to find magazines on niche topics such as psychology, architecture, and even aircraft modelling.
"That day, I had a customer who called to ask, 'Do you have anything in particular on space?' I said 'Yes, I have the Moon. I have the Mars. I have several titles on astronomy.'"
Sport coaches in the market for football, swimming, and basketball magazines count among his regular customers. Collectors passionate about cars or bikes, whom Sam calls "die-hard readers", also frequent the store to build their stash. The store started out serving expatriates, who would come knocking for titles like Country Life and Wood & Teak, but Sam was delighted to report it has since garnered a local fan base.
"That was my dream to expose the local world to magazines. I'm a Holland Villager as I grew up here. I want our people to come and see if (our magazines) are good or not. That's why I'm open every day. It's somewhat of a dream I fulfilled," he said.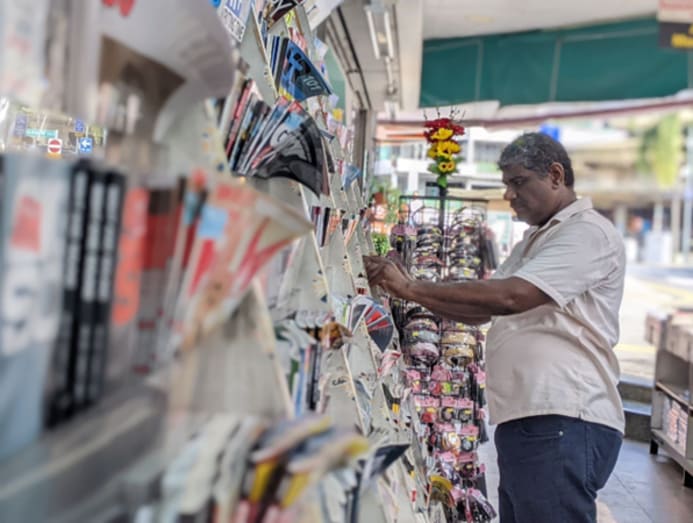 There has been no lack of memorable encounters over the years, but one customer stood out to Sam. One day, he came into the store and bought every single local newspaper along with 12 foreign ones. When probed, the man revealed that it was the day his son was born and wanted "to keep these to show him how the world looked like the day he arrived".
A FAMILY LEGACY MONEY CAN'T BUY
Unbeknownst to most, a multinational corporation once offered to acquire Thambi Magazine Store on the condition that Sam continued to operate it. Half a million dollars and a monthly salary were on the table, but the late P Govindsamy could not bear to part with the family business.
"My dad's idea for the shop was to get everyone involved in the business so the family stays together," said Sam. "That's the reason why even though my brother and I have our own houses and families, we all stay together with my mum."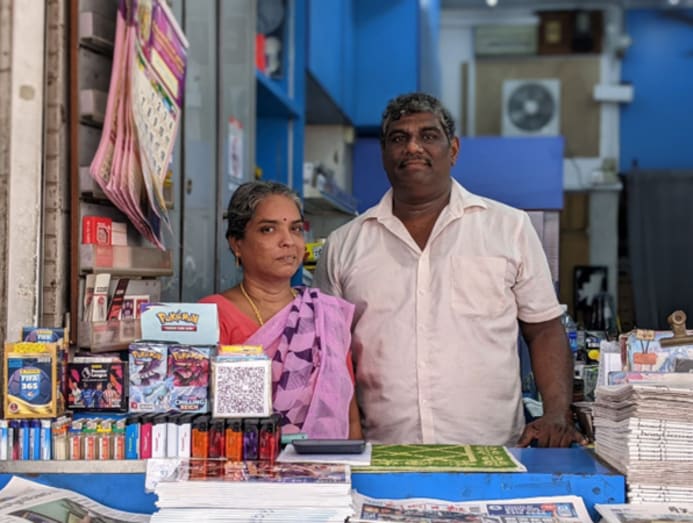 It takes a village to run the store and Sam's entire family – including the in-laws – take turns to man it. Still, Sam makes it a point to be present at peak hours to chat with his customers. He has debated with professors on the controversies of wearing masks indoors, and waxed lyrical to youngsters about the beauty of the hard copy.
Longtime customers will see the late P Govindsamy in Sam's affable nature. When he died in 2013, an overwhelming crowd poured forth with condolences.
"I had sudden surprise visits by ministers. Customers from the military also came down," said Sam, sharing that his father was a known figure in the neighbourhood. "He was in the right place at the right time – Chip Bee Gardens where all the army officers lived. He was surrounded by the right people and he was in the right trade."
Paying homage to a life devoted to newspapers, the funeral procession followed P Govindasamy's former delivery route. The hearse made its way from the shop to his kampung at Lorong Mambong before proceeding to Mandai. Sam recalled this to be the only time Thambi Magazine closed in nearly 70 years –  at least until the "circuit breaker" was announced in 2020.
A SILVER LINING IN THE PANDEMIC
The pandemic should not have bode well for a sunset trade, but as it turned out, Sam was far from alone in his preference for analogue reading.
"During the COVID-19 period, I had a lot of customers coming back to the shop to buy magazines. They said they work long hours and are bored of seeing their screens, so they want to relax."
There is no substitute. All my life is magazines, magazines, magazines.
Still, because import of foreign titles was halted, Thambi Magazine Store was "badly attacked" for five months. Sam remembers tearing up at one point with the realisation that his family's legacy could end with him. But he said he found immense strength in his mother's words.
"She told me: 'Look, so many people have closed shop but you are still around. All the customers who want to buy magazines will look for you. Why think negatively? Think the other way.'"
Nevertheless, fear looms for as long as the pandemic is ongoing. "Whenever they make an announcement, I'm scared," said Sam, "Yesterday's announcement was scary for me too."
THE FUTURE OF MAGAZINES
When asked if magazines have a place in the future, Sam's confidence is remarkable. "We were here when TV and radio were around. Then dot com happened and Amazon launched the Kindle. I will just see it as another challenge. I strongly believe that the hard copy will retain its place," he said.
Sam told us that Monocle, which he has stocked for more than 15 years now, is still going strong even though several foreign newspapers have been discontinued. It's a little expensive, but it sells well.
To him, magazines differ from books in that they are a stream of updated ideas. Compared to digital articles, which have to compete for our attention with other open tasks, magazines offer a less distracting reading experience.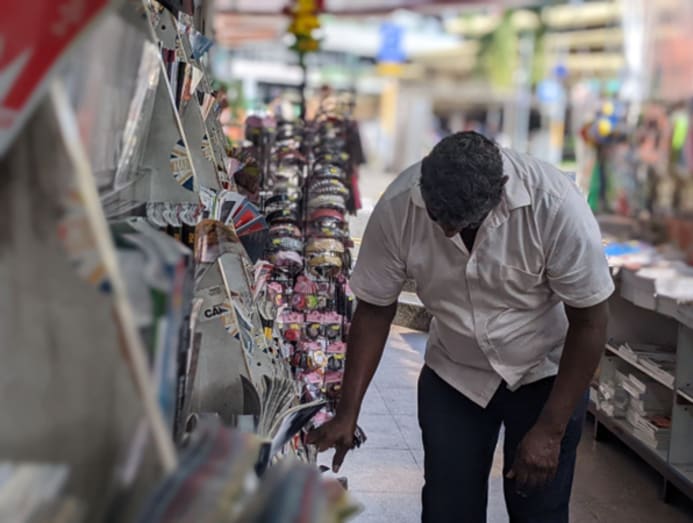 "There is no substitute. All my life is magazines, magazines, magazines. There was an article that said: Move aside Kino, look at Thambi. But I've not been to Kino. I've not been to Borders. I just concentrate on what I do. That's what keeps me going."
After the interview, when I asked Sam what his life might be like had he pursued marine engineering, he said: "Nowadays, when I meet up with my old classmates, they are in high posts and they are all doing well. Some of them have retired early. But for me, no regrets. This store is my first child. I groomed it. I know I'm still in it."