The woman building a retail community around sustainable fashion and beauty brands
In this instalment of CNA Lifestyle's Creative Capital series, we meet the founder of Zerrin. Singapore-based Susannah Jaffer's goal is to build a thriving, engaged global platform and community of brands and citizens on a journey to create and consume more consciously.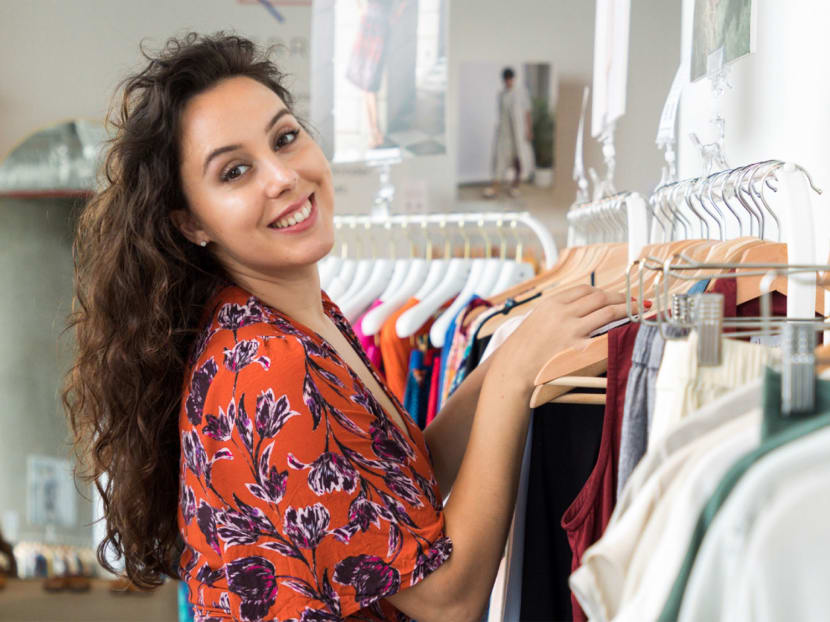 The global market for sustainable products is growing fast. Big brands have begun to realise how important it is to manufacture sustainably, using eco-friendly materials and ethical processes. At the same time, an ever-growing roster of young entrepreneurs, driven to make their marks and make a difference are launching small businesses, selling everything from cruelty-free beauty products to zero waste clothing. With so many brands, big and small, getting into the space, it can sometimes be difficult to find and decide which to support.
Enter ZERRIN, launched at the end of 2017 by Susannah Jaffer, who has been based here for the last nine years. Formerly a magazine editor, Jaffer grew disenchanted with her own profession, and fuelled by a belief in sustainable fashion and retail, launched ZERRIN, which is both a retailer for sustainable brands as well as a creative agency that can help these brands better market themselves.
With the rise in conscious consumerism, and Christmas just around the corner, I thought it was a perfect time to check in with Susannah.
WHAT FIRST BROUGHT YOU TO SINGAPORE?
I moved to Singapore in 2012 – I was 21 at the time – with an offer to teach English in a language school. Unfortunately, the visa fell through when I arrived. I was able to get a pass as a university graduate to work in Singapore for six months and ended up in a PR internship, and that was followed by a full-time role in magazines and media.
WHEN DID YOU START REALLY GETTING SERIOUS ABOUT SUSTAINABILITY?
I think it came about through a cumulative realisation of how the industry really works, coupled with a sense of longing to participate in fashion in a more meaningful way; beyond the pretentiousness, beyond the "latest trends". It was more so in late 2015/2016 when I grew the most tired of the typical narrative of mainstream brands… and even, media.
I learnt most about the impact of fashion and its complex supply chain through independent brands I came to support. That led me to doing more research which really lifted the veil for me on the impact clothing production and consumption has on the planet. For me, discovering fashion done in a better way, which is what sustainability encompasses, was a vehicle for mindfulness in my life, maybe in the same way as yoga, meditation or veganism may be for someone else.
WHAT WAS THE CATALYST FOR STARTING ZERRIN?
I started ZERRIN because I wanted to help streamline the process for an everyday citizen like me to find stylish, quality sustainable brands. My research and interactions with brand owners had also shown me that they struggled with marketing, creating content and finding sales channels that truly added value.
I also wanted ZERRIN to be a resource and a hub of inspiration, and to cultivate a different narrative around consumption; one that felt inclusive and uplifting versus exclusive and toxic. Fashion has played a huge part in shaping culture, but so has the way we write and share about it. To create systemic change, I think all of us who put out communications; brands, PR, journalists, broadcasters, influencers, all have the power to shape a whole new narrative around fashion consumption for the next generation. With culture change comes systemic change.
HOW LONG DID IT TAKE TO GO FROM IDEA TO ACTUALLY LAUNCHING THE BUSINESS?
It took about a year. I first sent a pitch deck out to brands at the end of 2016, and I built the business on the side all throughout 2017, evenings and weekends. As a sole founder, I found it tough at times, with limited resources or individuals to soundboard ideas off, but got there in the end.
I wanted to help streamline the process for an everyday citizen like me to find stylish, quality sustainable brands.
HOW DIFFICULT IS IT TO SOURCE BRANDS THAT YOU CAN TRULY SAY ARE SUSTAINABLE?
It's not easy. Sustainability is now such an overused word. It's become nebulous. Different brands and founders interpret sustainability in different ways. When it comes to smaller, independent businesses, which is the area we play in, many are limited by resources and the right connections to create a completely sustainable supply chain.
To help guide us internally, we created a framework (the Better Brand Framework) that analyses a brands approach to five core areas: People, planet, product, packaging and principles. If they have made (and are making) solid, tangible moves in those areas, combined with a quality, original product, we're interested; I see it as our role to also help them develop along the way. We're also very transparent about this; all brands we work with are at different stages of their sustainable journey. There's no such thing as perfection, no matter how circular your model or recyclable your product.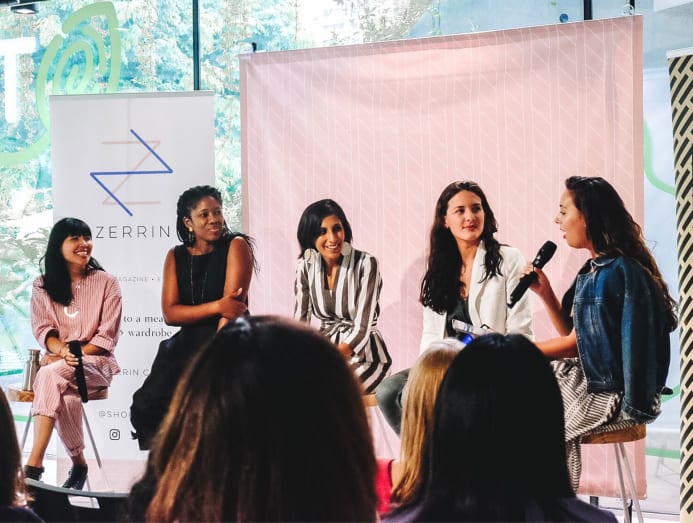 WHEN SOMEONE SAYS A BRAND IS CONSCIOUS OR SUSTAINABLE, DOES THAT ALSO MEAN IT'S CRUELTY-FREE/VEGAN/PLANT-BASED AS WELL?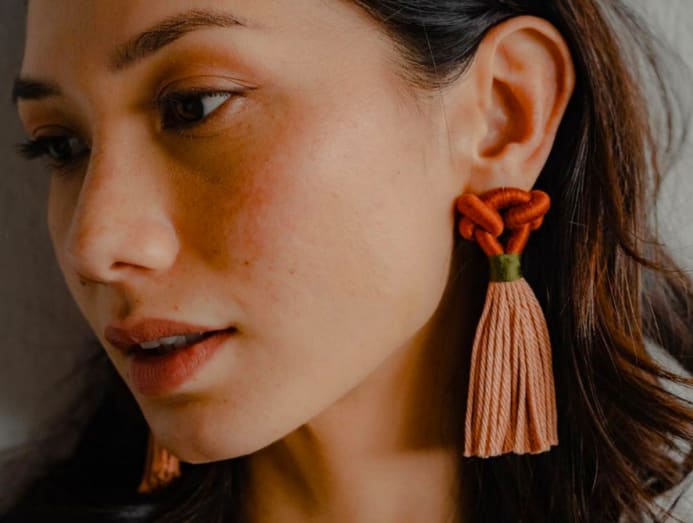 No. You can have vegan beauty products that aren't cruelty-free – of course, it's hypocritical if they're not but it happens – and you can have more sustainable fabrics that aren't plant-based, like recycled polyester. It's important for consumers to have a more nuanced understanding of this so that they're supporting brands that are actually doing what they say they are. At the same time, companies should avoid being vague and be straightforward with the actions they are taking, and what their claims actually mean.
You can have vegan beauty products that aren't cruelty-free.
I UNDERSTAND THERE IS A LOT OF GREENWASHING IN THE FASHION INDUSTRY TOO.
There are organisations that believe sustainability will give their company a competitive edge, so will jump on the bandwagon in whatever way they can. I think some of the biggest greenwashing is coming from the fast fashion industry – from companies that are producing millions of items each year, and a huge portion of the world's waste, while saying they are creating conscious lines and recycling to mitigate their impact. They aren't focusing on the crux of the problem, which is overproduction. The cycle is exhausting and needs disrupting. Thanks to social media, more and more citizens are seeing through this.
On the flip side, given today's cancel culture, there's also companies that are afraid to implement sustainability practices because they are too scared to make mistakes and get torn down. What cancel culture has also done is completely eliminate empathy and the capacity everyone has for change from the conversation. That's wrong. Ultimately, I think companies shouldn't be afraid to make a start, as long as they are being transparent, honest and upfront about where they are and want to go. More than anything, I feel like consumers are just looking for honesty and authenticity from brands today, whatever moves they're making.
What cancel culture has also done is completely eliminate empathy and the capacity everyone has for change from the conversation. That's wrong.
WHAT ARE YOUR THOUGHTS ON THRIFTING VERSUS SELLING NEW PRODUCTS?
I think there's a place for all alternative means of consumption, from thrifting to swapping to renting, to buying from a more sustainable brand. People need options, for different reasons. If I look at the consumption habits of my friends or customers, they're not exclusively loyal or tied to one means of acquiring products. They're sometimes motivated to buy new, sometimes swap, or rent a dress when they know they're not going to wear something more than once. We need all of these options to build a more ethical, equitable fashion system. We're all multifaceted as human beings, and so are our sartorial choices.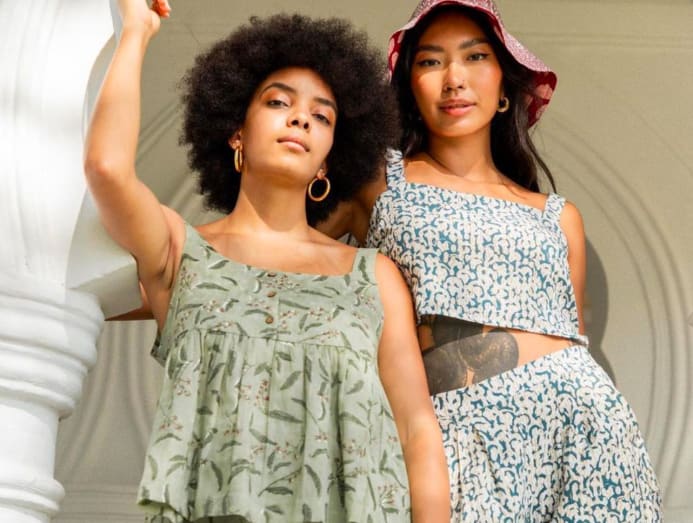 Of course, options like thrifting are more cost effective, i.e. cheaper or the same price as new fast fashion items, but just like any means of consumption it's not perfect. A lot of items in thrift stores are starting to be lower quality as they're effectively second-hand fast fashion and reflective of what's currently circulating in the market. It's a great way of experimenting with trends in a more circular way, but not every thrifting trip will be successful, nor will you necessarily find clothing that will last you a long time.
You can't flog a poor quality product, no matter how sustainable it is.
I also think it's important to remember that the second-hand market wouldn't exist without the first-hand market. From rental platforms driving revenue by hiring out the latest cult designer dresses, to pre-loved marketplaces selling bags on consignment, to swap stores building inventory through people's unwanted clothes; all of this 'inventory' came from people buying new stuff in the first place.
While there's already plenty of products in existence – and I believe if you're going to create something new, you should have a jolly good reason to and make it count – if people stopped producing new products, within a few years or less this would have repercussions for the second-hand market. For example, everyone that's thrifting Y2K fashion looks right now; they were all new clothes produced and circulating when I was growing up. In a way, both second-hand and first-hand markets are actually reliant on each other for survival.
HOW DID YOU LAUNCH ZERRIN?
I did the typical; doing market research, gathering data, speaking to business owners and potential partners. But honestly, a lot of the business was also built on gut feel and I knew I would learn and pivot as I went. We started our marketplace with 14 brands, and I set the website live at my kitchen table.
WHAT HAS BEEN THE BIGGEST CHALLENGE FOR YOU AND THE BUSINESS?
Mentorship, growth and lack of resources. Ultimately, we're a bootstrapped startup, so everything has been built on a shoestring budget; I'm quite proud of how far we've come despite the odds and the way we've developed. Letting people in; as I'm not one to usually ask for help. Finally, support and mentorship has been a big one; I think if I'd had mentors around to soundboard ideas and get advice, I could have pivoted in certain ways faster than I did.
AS THE FOUNDER, WHAT PART OF THE BUSINESS DO YOU FOCUS ON THE MOST?
Oh, it's everything at the moment. As I've hired on the retail side this year, I'm able to spend more time looking at partnerships and content and our agency clients.
HOW BIG IS THE BUSINESS TODAY? DO YOU HAVE A BIG TEAM?
We're a team of two plus one intern. So, we're small but mighty!
WHAT DO YOU WISH YOU KNEW BACK IN 2017/2018 THAT YOU KNOW NOW?
I'd tell myself to stop wasting time on self-doubt, and to remember that building a business is going to be an exceptionally lonely journey at times; but also rewarding. I'd also tell myself to build a team earlier and say 'yes' to any offers of help and not let my pride or guilt get in the way.
HOW MUCH OF THE BUSINESS IS FROM THE STUDIO ARM VS THE RETAIL SIDE?
It really varies from month to month. Retail has busier months and quieter months; natural ebbs and flows that most in the industry experience. It's usually about 55 per cent studio, 45 per cent retail on any given month. But then, there are some months that retail is 60 per cent, studio is 40 per cent.
HOW CAN CONSCIOUS BRANDS BETTER MARKET THEMSELVES? WHAT MISTAKES DO YOU FREQUENTLY SEE?
Brands should look more at how effectively they're sharing their product and its key USPs and how they're balancing that messaging with the sustainability and social impact side of what they do.
My observation is that most designers aren't marketers; they're creatives at heart that want to focus on the making rather than the marketing strategy, content roll out and community building.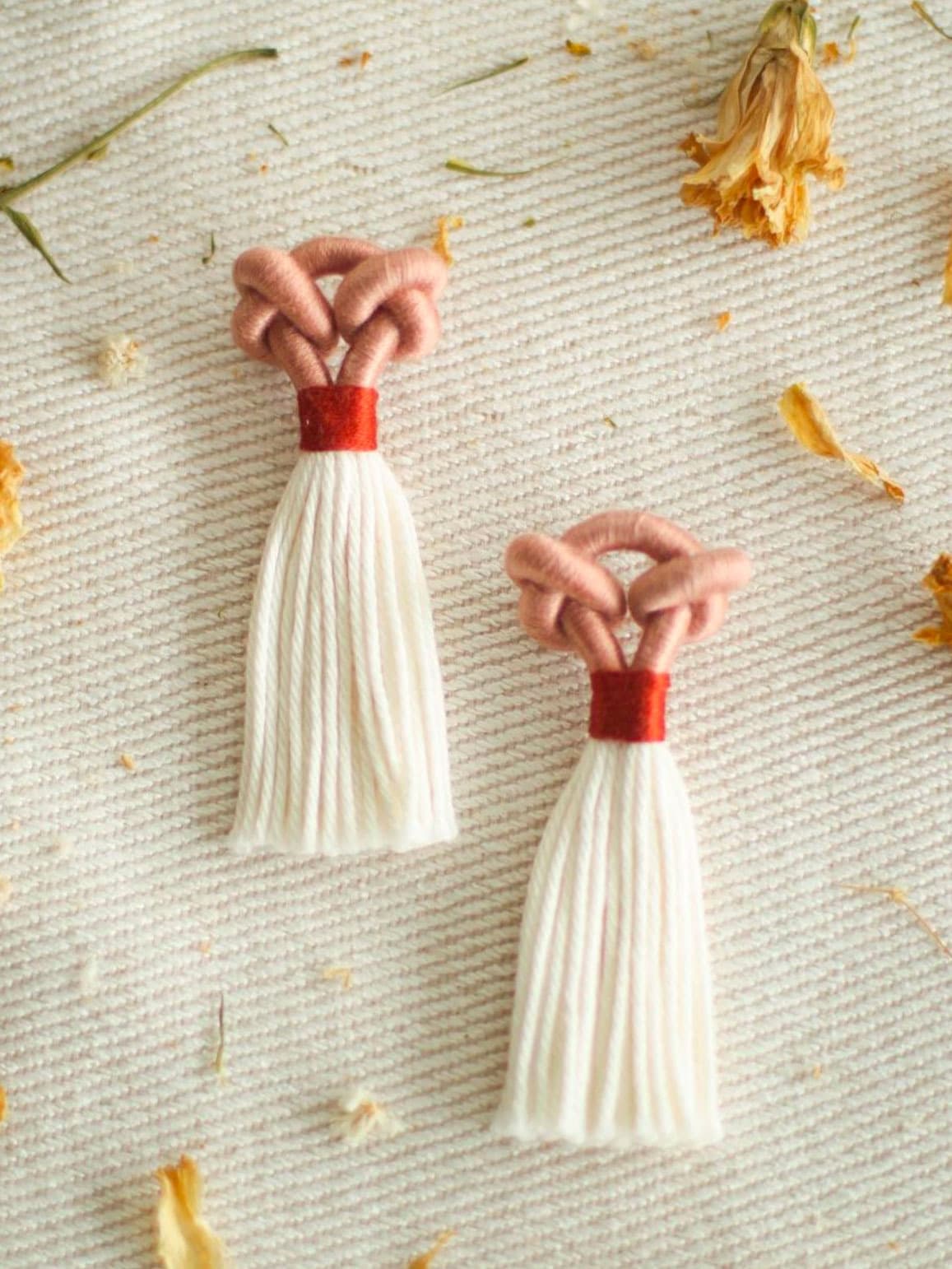 Actually, some of the best performing brands at ZERRIN are not founded by trained designers, but those from other backgrounds and skill sets, for example marketing, communications, and advertising. It just goes to show that having a great product is only part of the equation. My other observation is that you can't flog a poor quality product, no matter how sustainable it is.
DO YOU HAVE ANY PERSONAL FAVOURITE BRANDS OR PRODUCTS ON THE PLATFORM?
Haha. I don't do personal favourites, but I'm proud of labels and founders who really get it together and are constantly looking to improve.
I love the label Wray Crafted; they have a special place in my heart because of the fact I've watched them grow; from meeting the founders at a ZERRIN event to stocking their label in our store. They've consistently been one of our best performing brands.
I also love Dorsu, a label we carry from Cambodia, which are upcycling local quality deadstock from big nearby factories into their capsule of evergreen, versatile basics. They create an infinitely better working environment and value proposition for female garment workers in the context of the country too, which is a well-known hub of fast fashion production and labour rights abuses.
HOW HAS THE PANDEMIC BEEN FOR YOU GUYS?
If I look back, the pandemic has really been about growth for us, and a big learning curve for me personally. I made my first hire in 2020, which was a big step, and having someone else's perspective has really helped to shape and lay so many great foundations for the business.
I think an increased focus on sustainability has also really made people locally and internationally discover and pay attention to our business. We've seen our customer base, following, and inbound enquiries significantly increase during the last two years. But with that comes additional challenges; how do we grow purposefully? In a way that's still of radical value to our community?
DO YOU SEE ZERRIN AS A COMMUNITY OR AS A RETAILER?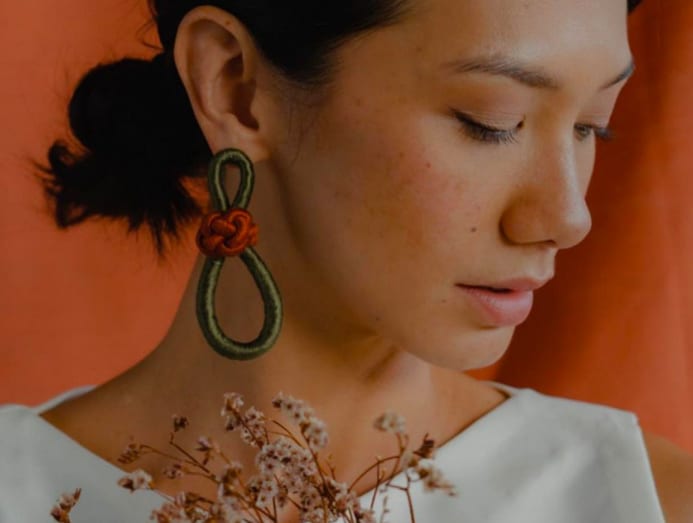 Good question! It's always been a goal to create a like-minded community at the heart of our concept; of customers and readers, of brands. We've definitely been doing that, but are looking to focus on this even more in 2022. Of course, one of our revenue streams comes through product sales, but our marketplace and physical store/pop-ups are also a vehicle for us to convey and educate on deeper topics like sustainability, social justice, consumption and ethics.
WHAT IS THE GOAL?
To build a thriving, engaged global platform and community of brands and citizens on a journey to create and consume more consciously. 2022 will be focusing on developing our content, creating international partnerships and creating more local experiences to engage the public around conscious consumption.
ANY SPECIFIC PLANS FOR 2022 YOU WOULD LIKE TO SHARE?
I'm thrilled we'll finally be launching a podcast in 2022. It's been a long time coming. I'm excited for all the conversations we're going to be having about how we can collectively create and consume more consciously; not just for the good of people and the planet, but for our own mental health and happiness too. I'm also hoping the pandemic situation eases enough to do larger scale pop ups next year to really make a greater impact for everyone.