An Asia-exclusive shade: Why we're excited about Hermes' new makeup collection
The new Rose Hermes collection features eight shades of blush, along with a trio of rosy lip enhancers.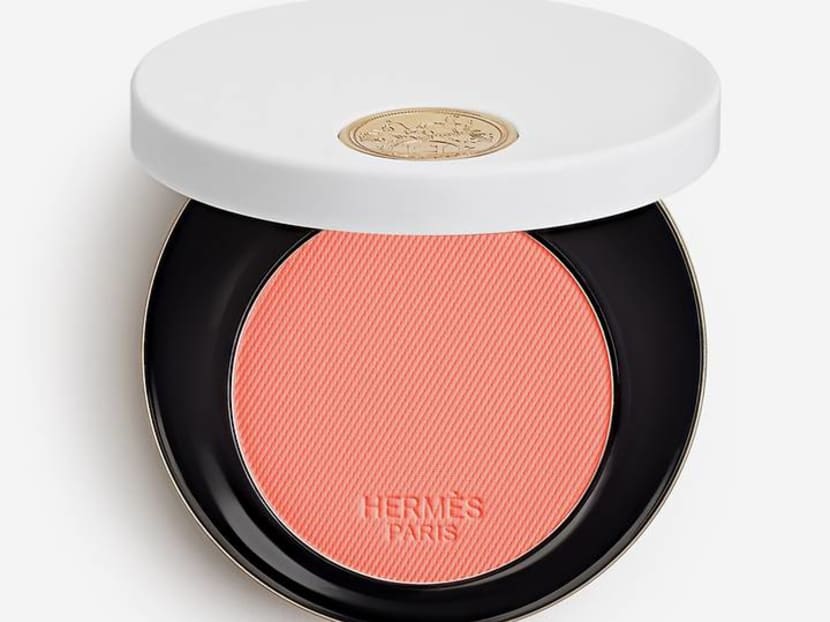 A year since fashion house Hermes launched its beauty line, the maison has returned with a new makeup launch. While last year's collection focused on lipsticks with Rouge Hermes, the latest collection is dedicated to blush.
Named Rose Hermes, the collection is inspired by all the pink hues used in Hermes designs since its origins. There are a total of eight Silky Blush shades (S$115), from velvety apricot (Rose Apricot), to coral pink (Rose Blush), and deep bougainvillaea (Rose Tan).
Here's why we're excited about the new collection.
IT'S INSPIRED BY HERMES SILK SCARVES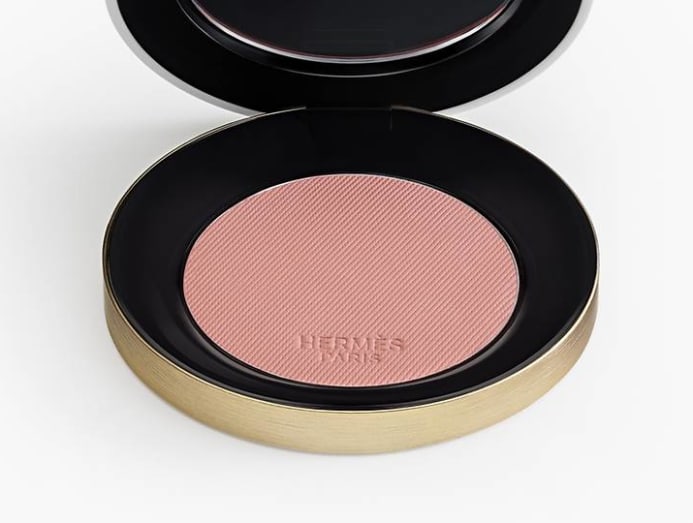 True to its name, the Silky Blush shades draw inspiration from Hermes' silk scarves. Not only is the blush soft on the skin, the surface of the powder is textured just like the twill weave of Hermes scarves. Fine and velvety, the powder tints the skin with translucent colour.
THERE'S AN ASIA EXCLUSIVE SHADE
In this region, we'll get an exclusive shade that won't be found anywhere else. The Rose Poivre is described as "the pink of a Persian night enveloped in spices". We reckon this shade is tailored to complement Asian skin.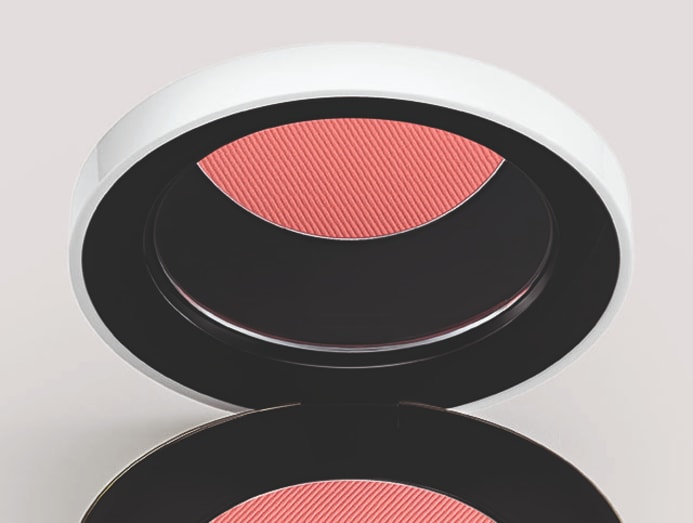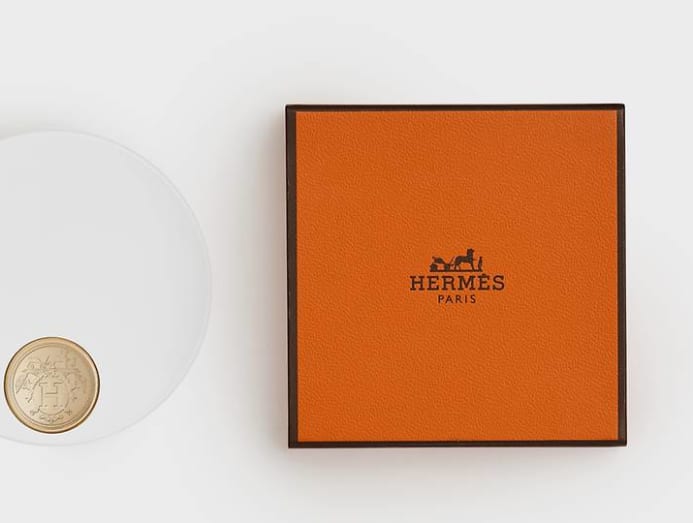 The Silky Blush comes in a white and gold disc compact, in satin-finish permabrass. It's also marked with Hermes' ex-libris motif. We especially like that it comes with a mirror within, great for on-the-go touch-ups. The powder pans are also refillable, a plus for sustainability.
THE LUSTWORTHY POMMETTE BLUSH CASE
Complementing the new Silky Blush is a line of accessories, namely a Blush Brush (S$153) and a mini Travel Blush Brush (S$77). What we're lusting over, however, is the Pommette Blush Case, made from calfskin leather. 
Its price tag of S$5,900 made us blush, but it's specially designed to fit the Silky Blush and Travel Blush Brush, with an adjustable shoulder strap.
THERE ARE ALSO ROSY LIP ENHANCERS
Aside from the Silky Blush, the new Rose Hermes collection also features a trio of Rosy Lip Enhancers. The hydrating formula and soft pink shades highlight the natural beauty of the lips. That's great for these pandemic times, we think. 
There's always that dilemma on whether to wear lipstick under your mask these days, but these lip enhancers should do the trick in giving you a natural look.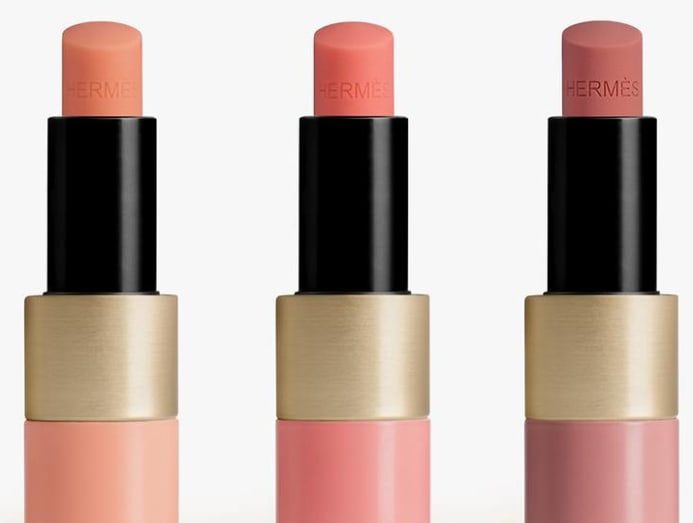 The Rose Hermes collection will launch in Singapore on Apr 15. 
Meanwhile, for men, the new H24 fragrance has already hit Hermes counters here. It's Hermes' first major men's fragrance since the landmark Terre d'Hermes all those years ago.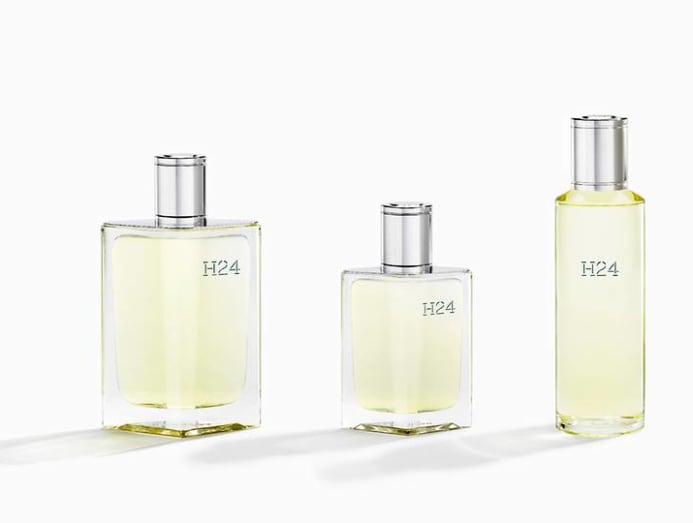 Top notes of clary sage act as the backbone of the H24, combined with narcissus, rosewood and clarene to form the perfect fragrance for the modern man.
Just like Hermes beauty products, the H24 fragrance comes in a glass bottle that's refillable. The box is made from 100 per cent recycled and recyclable paper.
Rose Hermes will be available from Apr 15 at Hermes Liat Towers, Hermes Marina Bay Sands, Hermes Takashimaya, Takashimaya Department Store, and hermes.com