Coming soon to Singapore: Louis Vuitton's collaboration with the NBA
Launching on May 28, the Louis Vuitton x NBA men's collection features jackets, trousers, bags, jewellery and more, all inspired by basketball.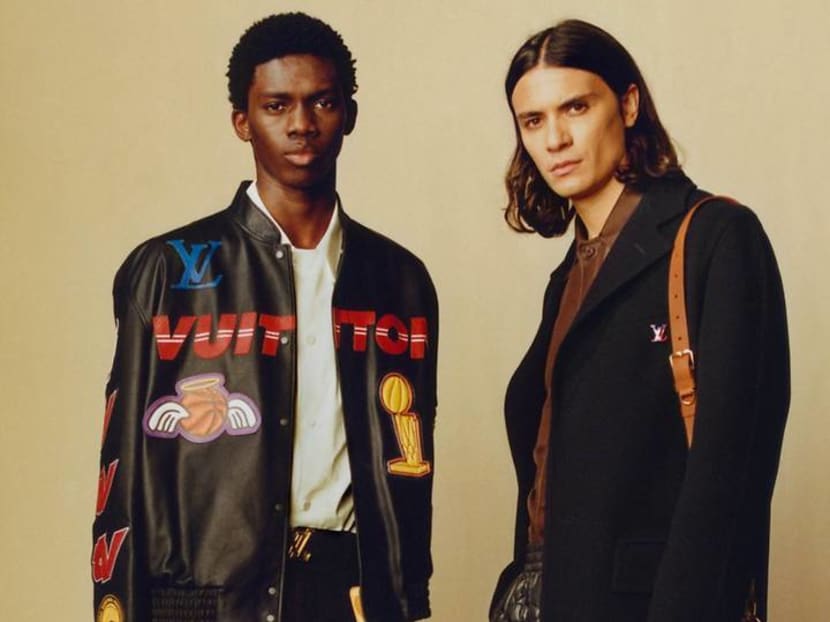 If you're a fan of basketball and Louis Vuitton, you might want to bookmark May 28. That's the date that the Louis Vuitton x National Basketball Association (NBA) collection drops in stores and online.
The French fashion house first announced a three-year creative partnership with the NBA in January 2020. Now in its second season, the latest collection is inspired by 1990s basketball mania, designed by creative director Virgil Abloh.
Some key pieces were conceived alongside streetwear and luxury sportswear designer Don Crawley. Crawley was formerly Kanye West's manager, and was integral to the latter's rise to fame as a clothing designer.
The collection draws inspiration from the wardrobe of a professional basketball player and revolves around three dress modes – travel, game and press conference.
For travel, casualwear manifests in relaxed takes on suits such as a blouson and trouser quilted in the pattern of the Louis Vuitton floral motif, a logo-adorned hoodie, a technical parka matched with performance trousers and more.
Taking cues from the game itself, informal blousons, shirts and shorts are adorned in graphic, multicoloured letters spelling out Louis Vuitton – each font referencing the typeface of an NBA team – while shorts are emblazoned with the house's varsity-style logo.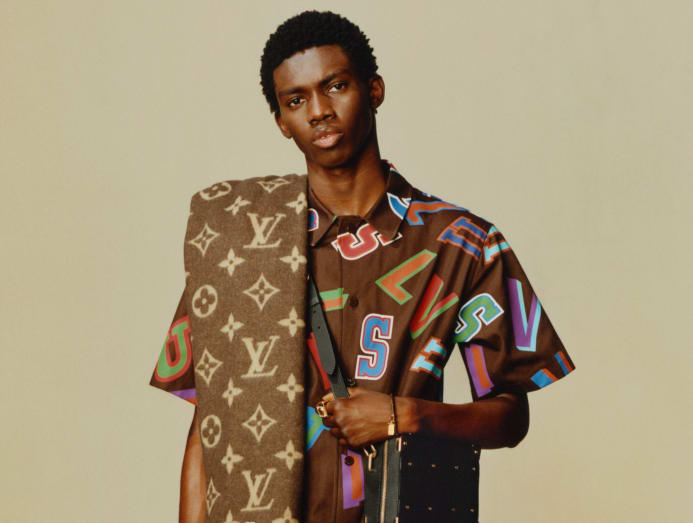 The press conference wardrobe takes on a more professional aesthetic with a boxy black tailored suit, overcoat and a graphic-embossed leather bomber jacket.
Bags in the collection include ball pouches and basketball carries, for those who are true fans of the game. Leather bags, including the Keepall, soft trunk and more feature a grain developed to evoke the texture of a basketball.
Jewellery features in the collection too, a tribute to accessories worn by basketball players in the 1990s. Chain necklaces are magnified to extra-large dimensions while a boxy ring fronts the LV x NBA logo, a reference to the league's championship ring.