Pamper your pooch: 5 luxury pet accessories to spoil your furkids
You've got impeccable style, and there's no reason why your furkids shouldn't live as glamorously as you do.
All pet owners can agree that the task of caring for your pets is almost similar to caring for children. You want to give them the best, and your perfect pup (or kitty) deserves to be spoiled. Here are our picks of the best luxury pet accessories for the four-legged members of your family.
DIOR DOG COLLAR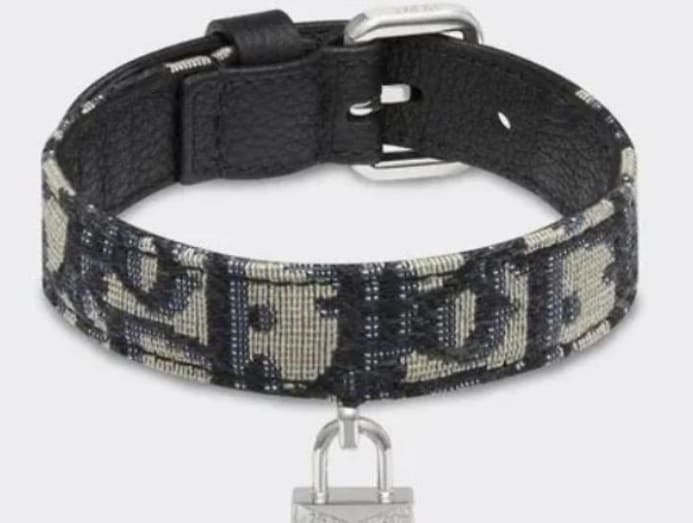 Taking your dog out for a walk? Featuring a black and beige Dior Oblique pattern, this Dior Dog Collar will make your furbaby a style icon and the envy of all the doggies around the block. Available in three sizes – S, M and L – the collar is centred by a logo-engraved decorative padlock.
HERMES DOG BED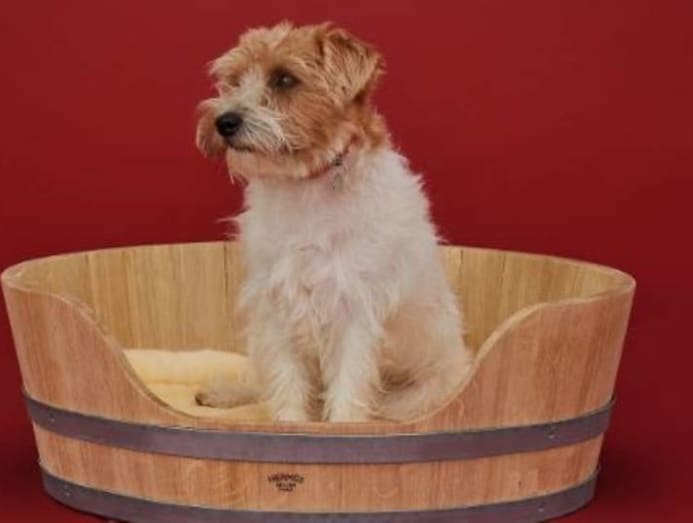 Nothing stops you from splurging on a comfortable mattress for bedtime, so why not do the same for your pet? This Hermes Dog Bed in oak wood is inspired by the expertise of French wine barrel-making. It comes with a two-sided machine-washable cushion, one side in genuine lambskin meant for winter (or the monsoon season in Singapore's context), and the other side in breathable fabric for warmer days.
Hermes may have crafted the bed specially for dogs, but we reckon cats wouldn't mind taking a nap on one of these either.
LOUIS VUITTON DOG CARRIER
Those trips to the vet aren't very fun, both for you and for your furbaby. But that doesn't mean your pooch can't travel in style. This Louis Vuitton Dog Carrier in monogram canvas comes with a breathable side mesh with roll-up flap to keep your pup safe. Custom hot stamping of your pet's name is also available with the brand's customisation service.
TIFFANY & CO PET COLLAR AND LEASH SET   
Here's something that will make your furkid stand out. Dress your pet in its very own Tiffany & Co collar, fashioned in the brand's iconic teal hue. Aside from pet collars, Tiffany & Co's collection of pet accessories also includes adorable blue tinted cat and dog bowls. Who says mealtime has to be a boring affair?

VERSACE RAIN COAT

You've heard the news – rainy weather is set to return in the first half of March. Protect your furkid from the elements with this Versace Rain Coat.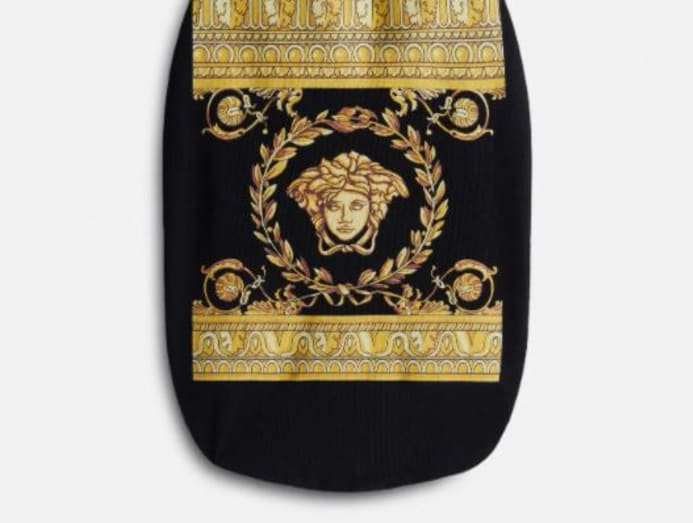 Featuring a motif from the brand's Crete de Fleur print, the rain coat comes with both a hood and a zip closure. Tres chic!