What will we wear post-pandemic? A peek into the future by Fendi, Prada
As Paris Fashion Week kicks off, we look back at the just-concluded Milan Fashion Week, where a sense of optimism prevailed as fashion's biggest powerhouses looked ahead to better times.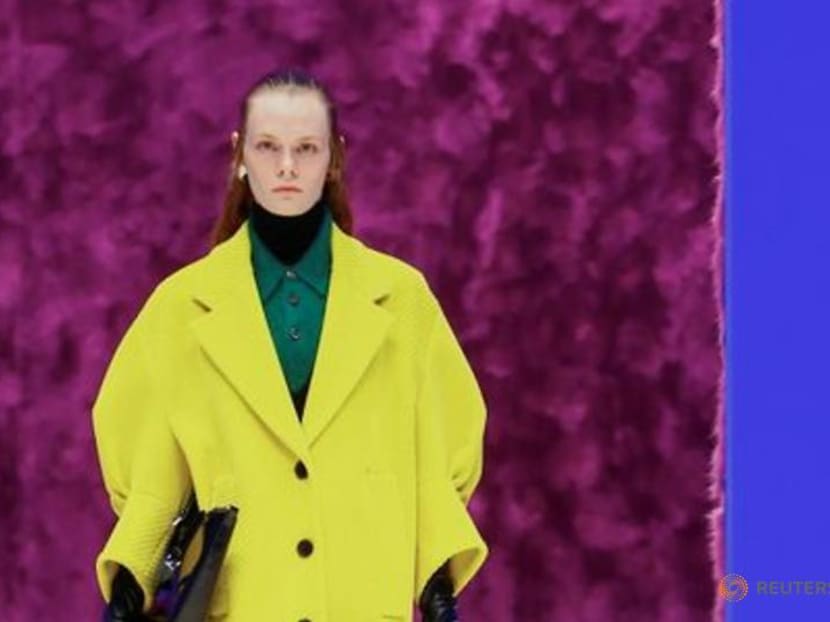 A year on since the coronavirus outbreak, the pandemic has largely influenced the trends that have emerged at fashion weeks. Stiff silhouettes made way for loose cuts, work wear took a backseat as leisurewear reigned, and neutrals triumphed over bright colours.
But at the recently concluded Milan Fashion Week, designers seemed to be looking ahead towards better times. After all, the emergence of vaccines have given a sense of hope that the worst might just be over. Coupled with the fact that the Fall/Winter 2021 collections might hit the stores when the world returns to some sense of normalcy. 
Collections showcased on the digital runway gave a glimpse into what an emergent wardrobe might look like, when people begin to dress up again. Or perhaps, designers were just tired of lockdown leisurewear. 
Kim Jones kicked off Milan Fashion Week by making his ready-to-wear debut at Fendi. Though the collection featured a restrained colour palette of taupe, camel, off-white and brown, the overall vibe was that of luxurious elegance. There were statement furs, flowing V-neck silk dresses, knit crop tops and pencil skirts, punctuated with bold accessories.
Prada's runway looks were joyously exuberant. Colourful prints, sequinned coats, faux fur and hypnotic patterns ruled the runway, as dynamic duo Miuccia Prada and Raf Simons reimagined a brighter winter.
"Optimism is mounting," Prada said in the brand's post-show Q&A session. Just a month ago, when Prada showcased its Fall 2021 men's collection, Simons had said, "We don't feel it's right, now, to be too exuberant."
Similarly, Giorgio Armani's collection was "designed for better times in mind", he said in an email to Vogue. Rich velvet showcased heavily in the collection, moving from suits to dresses and outerwear to trousers. Ruffles and petals added a vivacious touch to the pieces.
Meanwhile, Valentino presented a wardrobe reset with a collection that was stripped down to black and white, with pops of gold. Pierpaolo Piccioli presented a completely new silhouette in the form of super short dresses and skirts, perhaps a hint at what women would wear after ditching their lockdown sweats in a post-coronavirus world.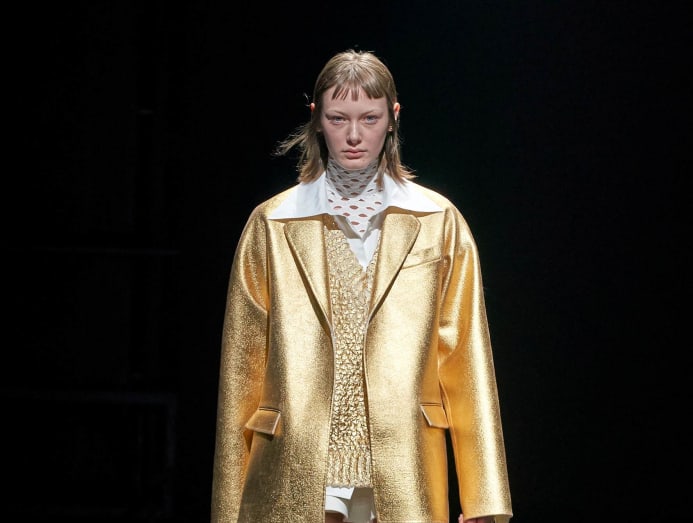 Notably, Piccioli chose to stage his show in Milan's Piccolo Theatre, which has been closed ever since the pandemic brought to a halt cultural shows and theatre performances. The decision is perhaps symbolic of the fact that even in times of crisis, the (fashion) show must go on.