Brands are now selling their own vintage watches. Should you ditch third-party watch resellers?
Luxury watchmakers are finally owning a piece of the circular economy pie, but this is good news for you, too.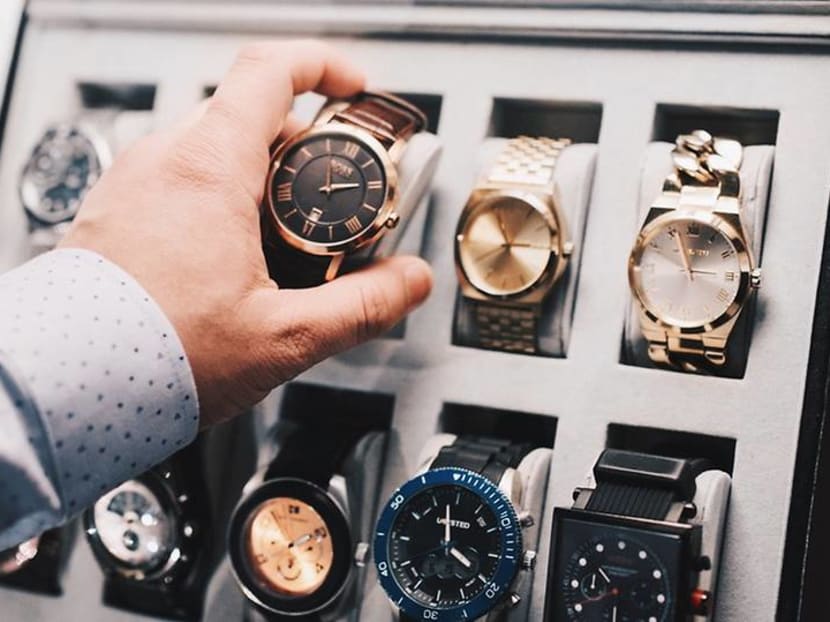 The words "second-hand" and "luxury" seem oxymoronic because you'd expect an item you pay so much for to not just be rare and well-made, but pristine. But such notions are now considered outdated in a world that is becoming increasingly preoccupied with pragmatism.
Whether it's the need to make room for newer, better things, or simply an issue of means (especially now with a recession hanging over our heads), there is no escaping the fact that the pre-owned market is booming, and it is extending its reach into luxury watches.
Desperate to maintain their air of prestige, watch brands have long shunned or ignored the grey and secondary markets, where steep discounts and unglamorous transactions ran rampant. But embracing it has done other luxury industries a whole lot of good.
The car industry has been at it for decades and now, with brands like Gucci partnering luxury consignment marketplace TheRealReal, the fashion world is in on it too: Consumers really like good value.
According to The Secondhand Opportunity in Hard Luxury report by Boston Consulting Group (BCG), last year's pre-owned hard luxury market (primarily watches and jewellery) was estimated to be worth €21 billion (S$33.7 billion) worldwide and is expected to grow at eight per cent a year, faster than the luxury industry overall.
This is all well and good for brands wanting to capitalise on our bargain-hunting instincts, but what's in it for us?
The most obvious benefit of getting a pre-owned watch straight from the original manufacturer is the guarantee of authenticity. To be fair, reputable auction houses and upscale dealers like WatchBox, Chronext and Watchfinder ensure their goods are the real deal, too.
Watchfinder was actually doing such a good job that it was bought over by Richemont in 2018. But for those who aren't savvy enough to know or find such avenues, going back to the brand is the surest and safest way.
Having the brands take care of the sales experience also means the same plush buying environment. Online retail is fast, convenient and increasingly popular, especially with dealers like JeweLuxe and WatchBox even offering white-glove services, but being fussed over in an elegantly decorated boutique is not something you can replicate digitally.
Richard Mille (RM) fans won't have to sacrifice that experience now that the brand has opened The Value of Time boutique in Ngee Ann City, dedicated entirely to pre-owned Richard Mille watches. It also happens to be the first of its kind for the brand, and clients will be able to buy, sell and consign second-hand RMs in a posh space, punny name notwithstanding.
Given the limited nature of Richard Mille timepieces, this also gives collectors a chance to acquire references they previously missed out on.
A second chance with a second-hand watch is exactly what MB&F wants to offer you with its MB&F Certified Pre-Owned collection, launched in 2018. At the time of writing, only a HM No. 6 Titanium is left, with everything else including an LM101 in palladium, a HM4 Razzle Dazzle and even a Melchior clock already spoken for.
F.P. Journe has also been offering its Patrimoine Service since 2016, so collectors can try their luck at getting their hands on Journe's always-rare pieces. Currently available now are a Chronometre a Resonance from 2000 and a platinum Tourbillon Souverain from 1999 on the brand's dedicated website. The brand also lists models that it wants to buy back.
It's not just small independents that are moving into this space. Cartier Vintage, an initiative that puts a selection of restored watches from the 1970s to the 2010s alongside the brand's freshest novelties, recently arrived in Singapore after first launching in London and Paris.
Available exclusively at Cartier's flagship store at ION Orchard, the collection debuted with six timepieces, and five of them were sold on the first day. But there is an incentive for waiting for new Cartier Vintage drops instead of hoping for someone's heirloom to pop up on Carousell. All watches from Cartier Vintage will come with an eight-year warranty, new authenticity certification and a nice new Cartier red box.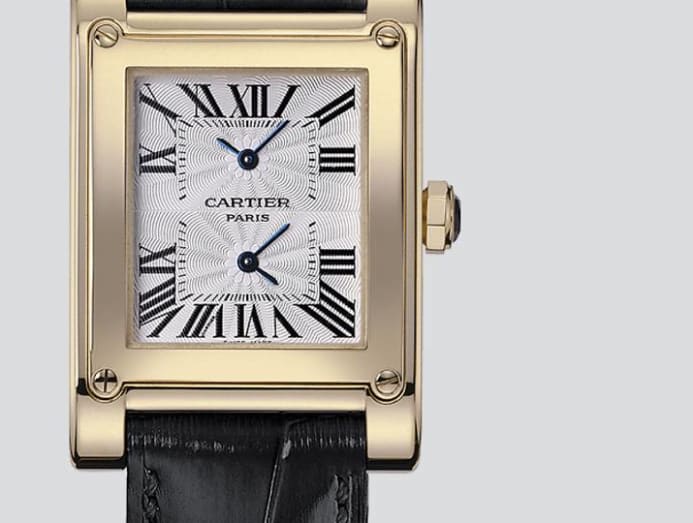 Naturally this consistency is another reason shoppers will choose wares coming from the brands themselves. While authenticity may not be as big a worry as it used to be, the secondary market is still full of watches in varying states of use.
One person's definition of "lightly used" could differ drastically from another, and still won't beat "fully refurbished". If the watch goes back to the original workshops, buyers can be confident the brand's precious image will not benefit from selling a piece that doesn't return as good as new (as possible).
Assurance extends to the conscience as well, since sustainability is an unintended but still very welcome side effect of a flourishing secondary market. With brands like IWC, Panerai and Breitling, as well as conglomerates like LVMH paying closer attention to eco-conscious products, it would make sense for them to eventually rope in more robust pre-owned concepts, too.
It's a lot more work for brands to have to seek out, authenticate and restore old products, so we'll likely only see the rarer (and hence more expensive) pieces being offered this way, but it's a great, if really late, start.
Long-time collectors can keep their collections at reasonable numbers, first-timers can start theirs with slightly less intimidating price tags and more dependable provenance, and interest in watchmaking as a whole grows.
In a circular economy, everyone wins.