What does this champion freediver, who survived a near-death experience, have to do with Beyonce?
A mistake and an accident took Guillaume Nery out of competitive freediving, but he found purpose and success again by letting go. And he's even starred in one of Beyonce's music videos.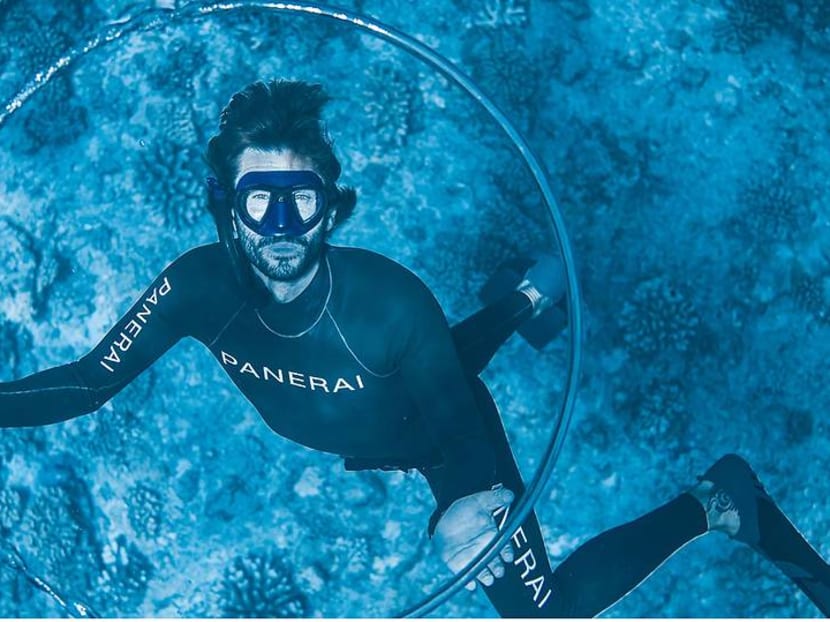 As far as water sports go, there aren't many that can push the limits of human endurance as far as freediving does. Freedivers have to hold their breath for several minutes while forcing their naturally buoyant bodies further into environs that are about as inviting as a freezer room, all while the increasing pressures of the deep threaten to squeeze all that precious air out of their lungs.
Passion aside, it takes a tremendous amount of mental fortitude and training to go as deep as say, a record-breaking depth of 139m, the way French freediver Guillaume Nery did in a 2015 competition. Now imagine reaching such precarious depths and resurfacing to the news that it didn't count.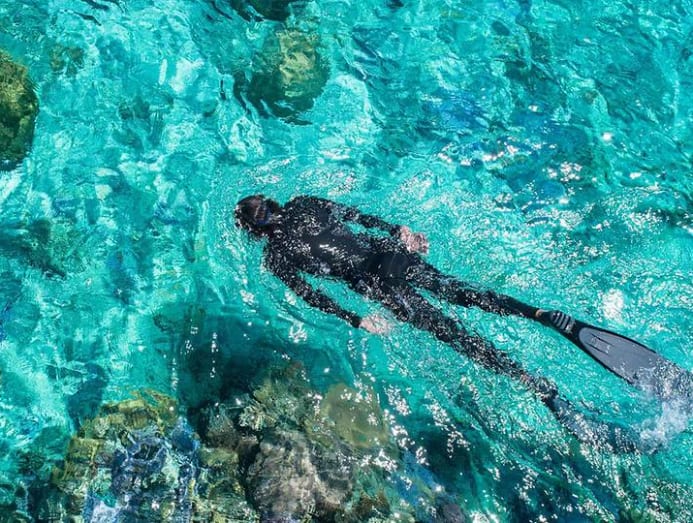 During that fateful competition in Cyprus, Nery's goal was to dive to 129m, but due to an error made by the judges and organisers in setting the dive line, Nery actually made it to 139m – which would have made it his fifth world record – after which he blacked out a few metres from the surface and suffered a lung barotrauma. The record could not be validated, and Nery ended up retiring from competitive freediving.
"My physical recovery was fast thanks to my training," he shared. "Three or four days after the accident, I was back in the water. One week after, I was back in the sea. After two weeks I was in good shape, but I had to wait three years before I was mentally ready to go back to depths of 100m or more."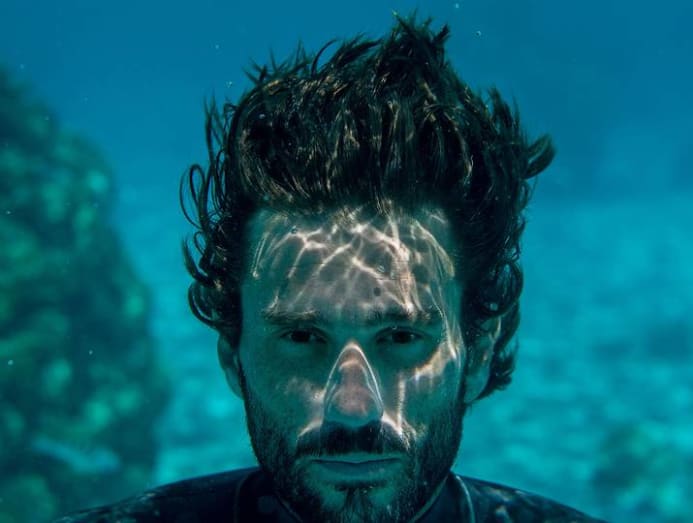 He had been tapping into his latent creativity and innate curiosity of the natural world to create stunning short films of the deep since 2010. Free Fall, Ocean Gravity and One Breath Around the World show a relationship with the ocean that can only be described as – pardon us – breathtaking, and have garnered millions of views on YouTube.
This underwater poetry he creates has even found its way into Beyonce's music video for her song Runnin' (Lose It All). By the end of 2019, he had published his first book, Depths, which takes the reader on his freediving journey. It would seem Nery's retirement merely kicked his artistry into high gear.
"Of course I was angry when [the accident] first happened, and I thought it was time to stop going so deep. The fear is a normal reaction, but going deep was something I really loved so I just needed another approach," he said. Looking at all he's accomplished since, it's clear that Nery has learnt a thing or two about going with the flow.
Unwilling or, perhaps, unable to sever his ties to the ocean, Nery has been experimenting with bi-fins instead of monofins. Unlike monofins, which are preferred for competitive freediving because of their hydrodynamic performance, bi-fins (like the ones scuba divers use) are more common for recreational dives.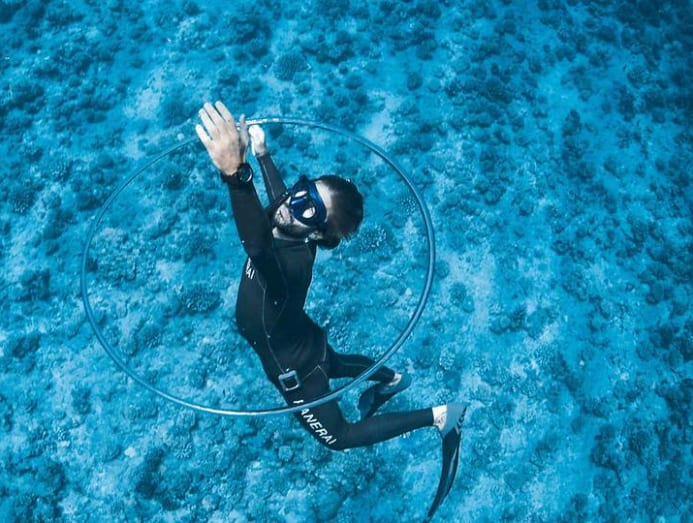 This carefree attitude to adversity is actually one of the benefits that comes from training as a freediver.
"To freedive is to leave the comforts of the surface, like my home, the warm temperature, the air I breathe. It's a hostile world down there, but coming back up is what's hard – I feel the need to breathe, there's pain in my legs and I start thinking that I'm out of oxygen and that I'm reaching my limit. But the only way to overcome this is to completely relax and accept that there is nothing I can change."
It's a philosophy that's been especially helpful after the pandemic threw everything into chaos. Unfazed by France's two lockdowns last year, Nery, who is based in Nice, continued to work on new film projects and started writing a second book.
"This book has been on my mind for the last three or four years but it was only in the last three or four months that I really found what I wanted to share." He continued: "It's about what I learned after the accident, and the relationship we have with water. I explore this link through my experiences and travel and explain why it is in danger because of climate change. The working title is Le Lien Aquatique."
The beginning of this year also saw the release of the Panerai Luminor Marina 44mm Guillaume Nery Edition watch, the third one released in partnership with the Italian watchmaker since he became a brand ambassador in 2018.
The boutique exclusive features a dark grey and black livery offset by bright white lume and white stitching on the canvas strap or white rubber strap. The case back is engraved with a silhouette of a diving Nery as well as his signature.
Even with all these offshore projects, the sea is never far away. "In the mornings I spend two to three hours in the sea, swimming pool or mountains to train, I do my creative work in the afternoons, and at night I spend time with my daughter."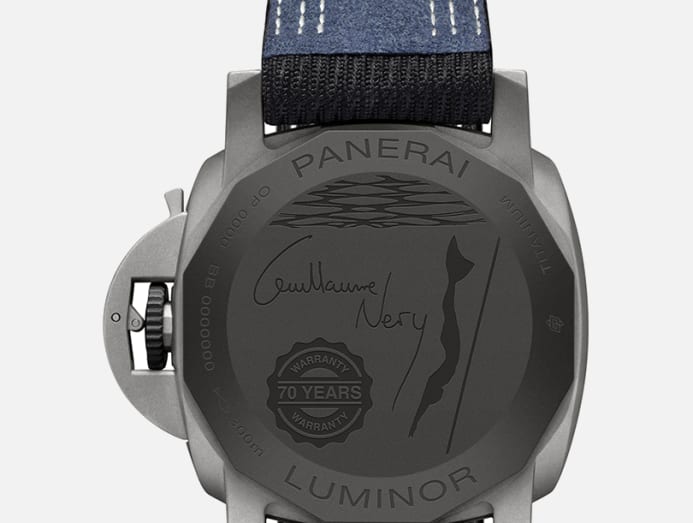 Nery is actually taking this interview via a video call in his car, driving home after dropping off his nine-year-old at school. Given that his partner and co-filmmaker Julie Gautier is a fellow freediver, one would expect that their child would follow in their footsteps.
But Nery disagreed: "I want her to follow her own path," he declared. "My parents really pushed me to succeed at school and wanted me to become an engineer and live a normal life, but it was important for me to follow my own way. My daughter does spend a lot of time with me in the sea and she loves that world, too, but freediving was my story and my destiny. I can only help her find hers."