Why the creator of Hermes' new men's watch thinks we need whimsy in our lives
The pandemic has altered the notion of time and we need objects that transport us to another dimension, says Philippe Delhotal, artistic director of Hermes' timepiece division.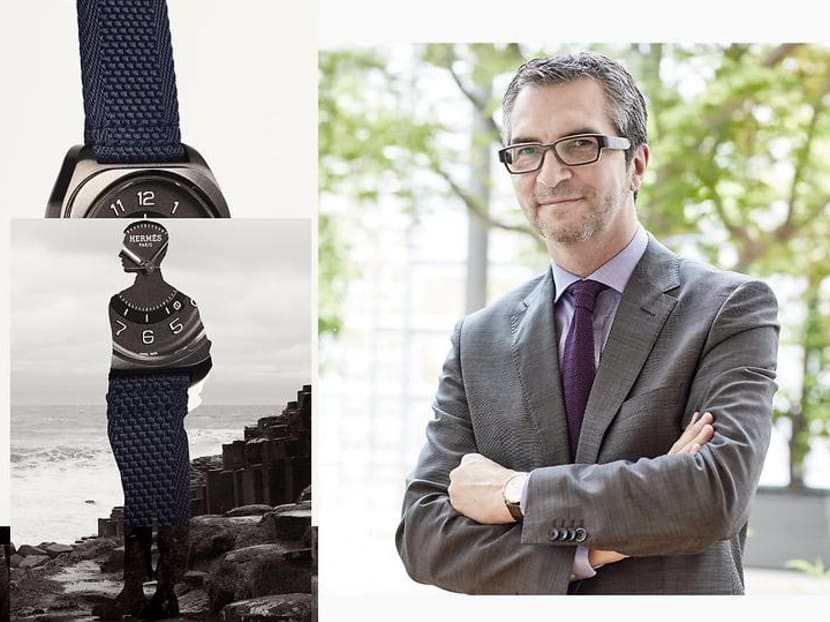 The concept of time has never been more amorphous. To think that a year ago today, Singapore went into its "circuit breaker" period; all of us banished to the confines of our homes, with days stretching into nights, each melding into the next, with little distinction between weekend and workday.
Some of us gained time thanks to precious hours saved without daily commutes, while others found themselves more stretched than ever having to juggle home life and family demands with new work-from-home dynamics. 
But we all found different ways to punctuate the monotony. Some baked. Some painted. Some enrolled in online courses. Some learnt to play a musical instrument. Some picked up a new language. Some sang from balconies. Some joined TikTok and danced like the world was indeed watching. We did everything we could to keep cabin fever at bay and whichever our favoured forms of escape, one thing was certain: The global lockdowns triggered a resurgence of artistic pursuits. 
Playfulness and whimsy were our lifelines to sanity, as were beauty and artistry. 
"We needed to find ways out of this stress and to dream. So objects that brought some emotion and whimsical aspects to your day were able to transport people to other dimensions, and this is even more important today than it used to be," observed Philippe Delhotal, artistic director of Hermes' timepiece division.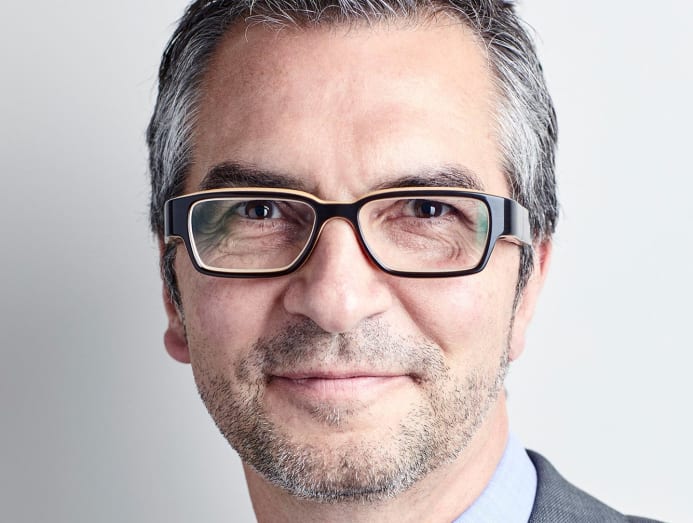 And no one does the art of whimsy better than the house of Hermes, long known for infusing its luxury collections and objets d'art with a helping of elegance and caprice in almost equal measure.
"For Hermes, we speak of our objects as a translation of an emotion. When you are wearing an Hermes object, whether on the wrist or on the neck, you are diving into the Hermes universe," Delhotal explained.
And in the men's universe, the watch is the single most important accessory. "So we have to continue to bring positive things like with the H08 to brighten his day," he explained.
With its distinctive cushion-shaped case, the new H08 is conceived as a sports watch, an everyday timepiece. Delhotal and his team designed three models, each equipped with an in-house made automatic movement, the H1837, which powers the time and date functions. The models vary in their case and strap materials.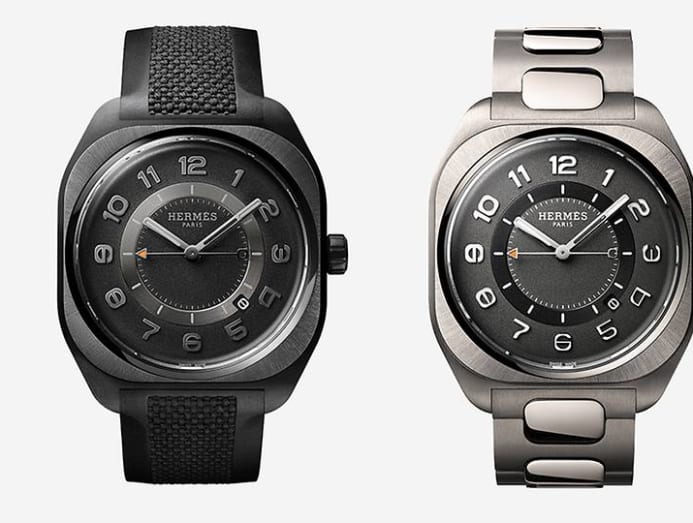 A MUSE OR TWO
As a creator, travel has unsurprisingly factored enormously in Delhotal's process and the muse he misses most these days? The eclectic buzz and energy of international airports.
"The airport is where the world meets. In big airports like that of New York or Shanghai, you have so many people from different cultures, religions and races coming together. There is mystery behind the people – who they are, why they are there – and I find this multi-cultural mix really inspiring," he shared.
From an elevated vantage point, he would often study the crowds, observing what they wore, and imagining what the different individuals liked to do and the kind of watches they would wear.
"More than rituals, it's about habits and needs; I need to go outside. I love the mountains, I love climbing and I love sports. And sometimes I like to be alone, far from everything, in the mountains, to feel really good. I need to feel the balance between the two," he said.   
When the factory in Switzerland was shut during the initial lockdowns, Delhotal moved to his house in the countryside and the experience provided much salve to the uncertainty of a world upended.
Time alone has always been a necessary element for creation and this change of environment gave Delhotal appreciably more time for different pursuits, which he more than cherished. It even redefined his concept of time.
"The notion of time is very different today. Its meaning has changed for me; it is less stressful working from home, as I'm better organised and more efficient. I'm also able to enjoy the time for my body and spirit more than I used to and this is something very positive for me," he noted.
Acknowledging that not everyone may be as lucky, Delhotal offered similar advice to others: "Try to enjoy this time for you; take time for yourself and enjoy the possibility of being more open to new things and new ways of thinking, which will bring new horizons to your job as well."
In the meantime, you can always buy a little time.
"Try to enjoy this time for you; take time for yourself and enjoy the possibility of being more open to new things and new ways of thinking, which will bring new horizons to your job as well." – Philippe Delhotal