Why this fintech entrepreneur will stay in Myanmar, despite the uncertainties
As Myanmar runs the metaphorical gauntlet, foreign businesses are baulking at the uncertainty. But Miranda Phua, co-founder of Singapore-registered social enterprise ZigWay, is thinking in bulk – bulk grocery orders, that is.
I'm conversing with Yangon-based fintech entrepreneur Miranda Phua at a painfully familiar juncture in Myanmar's history. The city is roiled by swelling protests over a military coup that has drawn widespread opprobrium and been countered with bloody force; a reminder of its beleaguered past.
The atmosphere, says Phua, bristles with collective outrage and unease. Each day, she witnesses phalanxes of police and military troops patrolling the thoroughfare by her home, which sits about a hundred metres from the site of the first shootings of unarmed civilians.
Unsurprisingly, the political maelstrom has spooked foreign business owners, including Razer's co-founder Lim Kaling, who pulled out of his Myanmar investment. 
But Phua contends that the show must go on for ZigWay – her social enterprise that helps low-income communities in Yangon gain financial security through low-interest nano loans and a monthly grocery subscription service. The latter allows locals to pay for economical bulk orders through interest- and penalty-free instalment plans.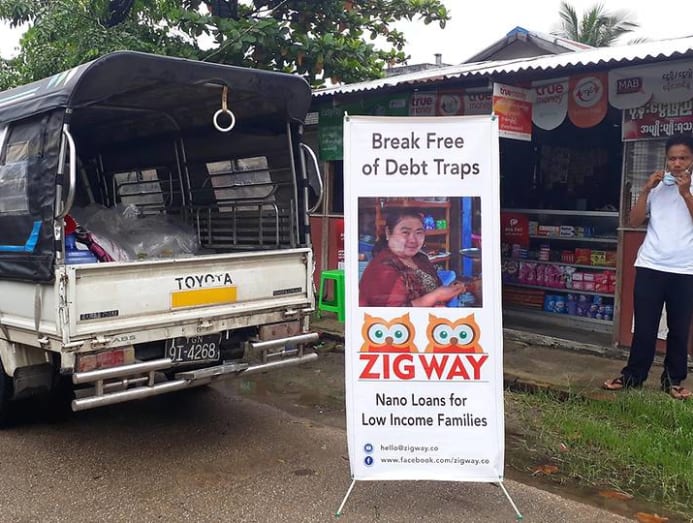 "We've seen a lot of foreign businesses either defer investments or seek to pull out [of the country]. We've got a slightly different stance as a social enterprise dedicated to helping people in Myanmar; turbulent times like these are exactly when we want to provide support," explained the Australian national.
Working on the ground, she noted the shuttering of shops and factories, as well as a 10 per cent to 30 per cent hike in oil and rice prices.
"A lot of suppliers have either faced disruptions in their logistics chains or been forced to shut because of concerns over employee safety," she explained. Panic buying is synonymous with social upheaval, which has escalated demand for ZigWay's grocery subscription service.
"About 20 per cent to 30 per cent of our customers have asked to increase their order size, and many others have expressed interest in our delivery service," shared the company's CEO and co-founder. To help further bolster food security, ZigWay has partnered local NGOs on a donation drive that provided 1,800 struggling households with food packages.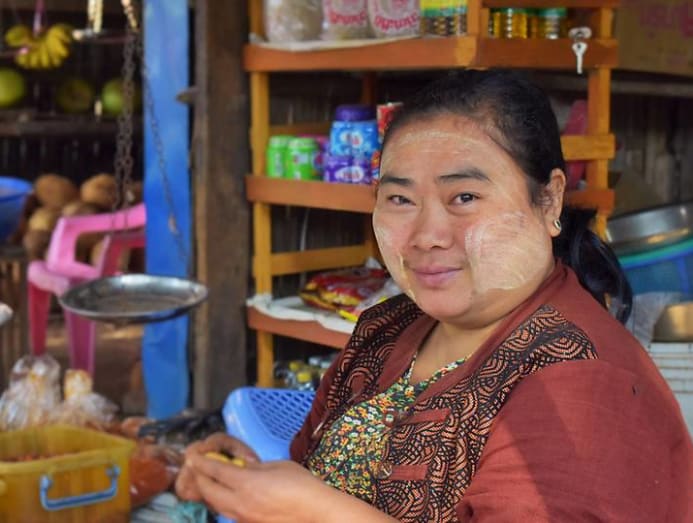 It's an image of equanimity despite an ever-present spectre of violence, but political instability is not new to ZigWay's co-founders. Phua's business partner Laurent Savaete served Medecins Sans Frontieres (Doctors Without Borders) as a water and sanitation specialist on projects in conflict-riven regions such as the Democratic Republic of the Congo and South Sudan.
The French-Swedish national met Phua – who formerly headed the Cambodia office of impact investment manager BlueOrchard Finance – at a global entrepreneurship programme run by the Massachusetts Institute of Technology (MIT).
"As young professionals who had travelled extensively, Laurent and I realised there were bigger issues our immediate jobs weren't addressing," recounted the finance professional.
This led to CityTaps, the pair's first social enterprise implementing smart water solutions in West Africa. As their efforts to establish a more permanent local presence were hamstrung by security concerns, they exited the company and moved to Myanmar in 2016.
This was shortly after the country's watershed democratic elections that heralded an era of rapid economic growth and shining optimism – a far cry from the general sentiment of foreboding that hangs over the country today. Phua, who had visited the country years earlier, was gripped by the sea change afoot.
For one, the city was undergoing a tech revolution of sorts, with a raft of new fintech platforms including Wave Money – buoyed by growing mobile penetration – offering alternatives to the country's archaic banking systems.
"In 2009, a SIM card cost about US$1,500 (S$2,011). By 2016, the price had dropped to US$1.50," she recalled. Casting around the local community to suss out their needs, the duo found that while most had access to public utilities, the country's preponderance of daily wage workers lived a hand-to-mouth existence fettered by debt.
"Many would borrow money from illegal moneylenders, who charge crazy interest rates that snowball to 1,800 per cent per year. It was five per cent a day, with an additional five per cent late fee if you did not repay the loan by 3pm. At those rates, you will never get ahead, no matter how small the loan," she reasoned, adding that harassment from belligerent debt collectors in public spaces is par for the course.
"When people who aren't used to e-commerce start to see their own neighbours using it to access services, it builds their confidence in technology." – Miranda Phua
'LEVERAGING TECHNOLOGY IN A WAY THAT'S MEANINGFUL FOR PEOPLE'
As a counterpoint to such predatory tactics to leave you pop-eyed, Phua and her team set out to reduce exploitation through a more inclusive form of micro-finance. They designed an application for accessing nano loans from as low as US$10, pegged with regulated interest rates capped at around one- to two per cent a month. ZigWay received funding from the United Nations to kick off the project, while credit comes from local finance institutions.
Also supported by their app is a monthly grocery subscription service introduced last year, along with a nifty way to encourage its adoption despite limited internet connectivity.
Within Yangon and informal settlements shunted to its outskirts, ZigWay's female-led team trains a growing network of local women to use the app. These "Super-Users" in turn help their neighbours get registered on the platform, apply for loans as well as take orders and make payments on their behalf using mobile wallets. Customer data is secured by a cloud service based in Singapore, where the company is registered.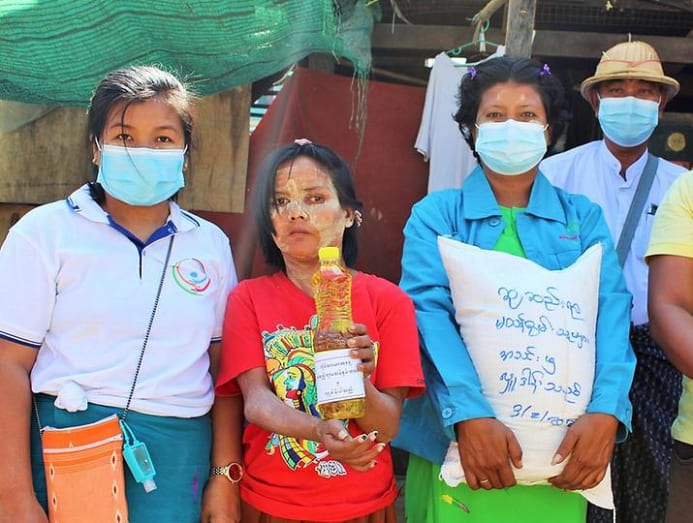 ZigWay's pay-it-forward spin on spreading digital financial literacy appears to have its merits. Phua explained that the programme has on-boarded about 200 "Super-Users", each of whom support between five and 20 people. More than 120 tonnes of rice and 20,000 litres of cooking oil have been delivered through the subscription service.
"When people who aren't used to e-commerce start to see their own neighbours using it to access services, it builds their confidence in technology. This is always one of the hurdles in developing countries – how do you leverage technology in a way that's meaningful for people?" asked the tech veteran rhetorically.
Phua says that ordering in bulk garners about 20 per cent in savings for their customers, whose income structures inform their grocery loan repayment schedules. The social enterprise keeps costs low by working with large-scale suppliers and "making sure we go as close to the source as we can," to circumvent the ubiquitous middleman.
It's a model that has cushioned customers with greater financial security, if their feedback is to be considered. Beyond lip service, ZigWay has been validated by numerous awards and grants – including that endowed by the 2020 DBS Foundation Social Enterprise Grant Programme.
Phua shared that the company plans to use its proceeds to train more "Super-Users", as well as enhance the app's features. The company is also eyeing regional expansion in rural Indonesia and Vietnam.
COVID-19 may be a blight on the country's micro-finance sector, with a loan repayment moratorium enforced on micro-finance institutions, but Phua is upbeat. She maintains that "micro-finance is one of the first successful social enterprise sectors that marries the financial and social in a way that helps people become sustainable", and argues that the pandemic has spawned digital proliferation in a society crimped by manual processes.
If anything, the parlous state of economy and fresh wave of civil unrest have pushed the business to beef up contingency plans, which account for a multi-pronged spanner in the works (see: Rolling communication blackouts). They have also convinced her of ZigWay's importance, prompting her to consider expanding its services to cover healthcare and education.
"Financial inclusion is something people from advanced countries take for granted. Ideally, what we'd like to see is for everyone to have access to the financial tools they need to deal with volatility," she concluded.
"Ideally, what we'd like to see is for everyone to have access to the financial tools they need to deal with volatility." – Miranda Phua