Will Phuket recover from the pandemic? This scion of Phuket tourism says yes
Krystal Prakaikaew Na-Ranong, owner of The Slate Phuket and daughter of the founding president of the Phuket Tourist Association, believes the island has all the attributes to bounce back in the wake of the pandemic.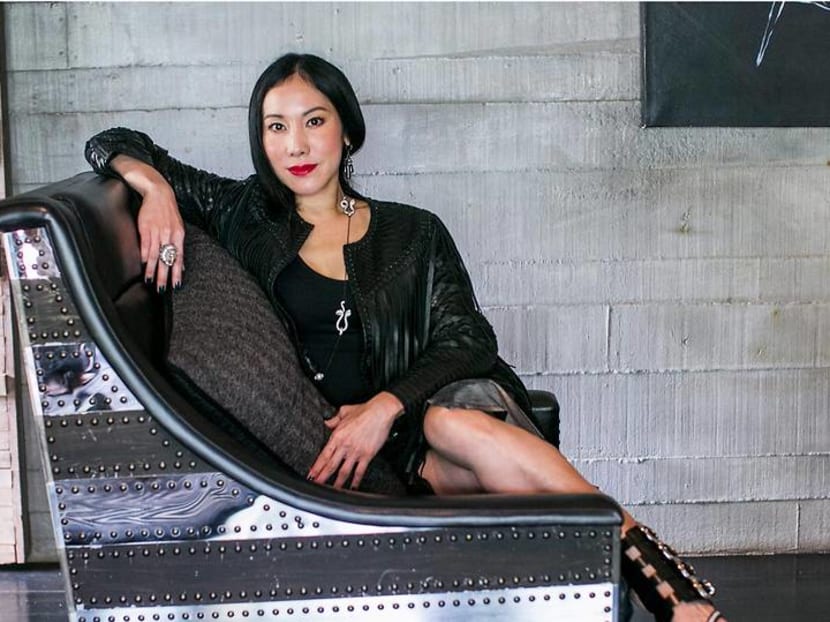 The time is mid-afternoon. The location: An office in downtown Bangkok. But keeping our appointment with hotelier Krystal Prakaikaew Na-Ranong, a driving force behind The Slate Phuket – a Bill Bensley-designed extravaganza that is one of the most celebrated boltholes on the famous Thai island – is not as simple as it might seem on paper.
Tucked away down one of the narrow side streets that extend like tendrils from Sukhumvit Road, the Bangkok operations hub for The Slate is hidden behind an unmarked door in a dowdy-looking old shophouse.
Armed only with loose instructions and smartphone GPS, I am impelled to channel my inner sleuth to find the correct rendezvous with the woman better known as Khun Moo – scion of a southern family dynasty widely credited with putting Phuket on the world map.
"So glad you made it," she exclaimed as we finally chap on the correct frontage and pull up a pew to commence our discussion about Phuket's past, present and future as Thailand's foremost island hotspot and the role that The Slate Phuket is playing in driving it in a more considered direction.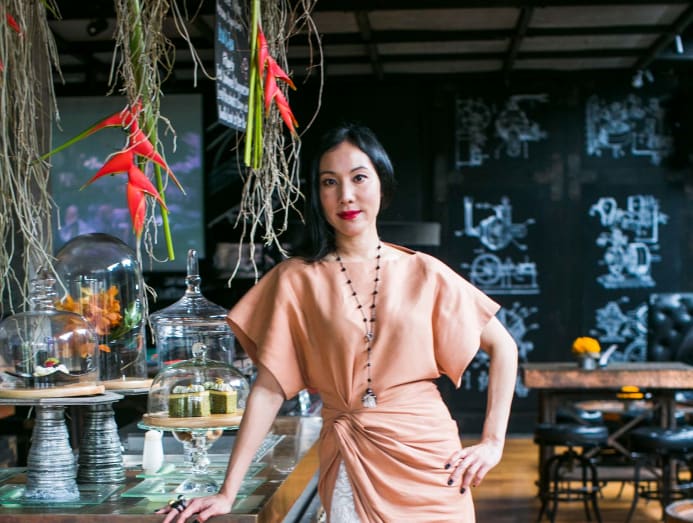 "Things are difficult for everyone just now due to the pandemic," she added, swiftly getting into her conversational stride. "But Phuket has weathered many challenges in the past and emerged stronger. We've seen off economic crises and natural disasters like the tsunami. Therefore, I'm confident that the island will emerge from this current depression with its appeal intact."
If tracking down Khun Moo feels like an act of subterfuge worthy of a secret agent, perhaps that's appropriate. Indeed, the world's most famous fictional spy – James Bond – made a vital cameo in Phuket's journey from untouched Eden to darling of the international jet set.
Like the rest of Thailand, Phuket was barely on the radar as a tourist destination in the early 1970s. The island's gin-clear waters and palm-fringed beaches were, of course, always there. But it was tin and rubber, not infinity pools and world-class resorts, that fuelled the economy.
Then came Bond. Various scenes in The Man with The Golden Gun – the 1974 instalment of the blockbusting spy series starring Roger Moore as 007 – were filmed in Thailand, with some of the most memorable exchanges taking place on Khao Phing Kan, an outcrop in Phang Nga Bay.
One man with a laser-focus on these possibilities was Witchit Na-Ranong, Khun Moo's father. The founding president of the Phuket Tourist Association, he personally lobbied Alfred R Broccoli, the producer of the Bond series, to consider Phang Nga Bay as a filming location.
Later, he opened Pearl Hotel in Phuket Town and then, on the site of what is now The Slate Phuket, Pearl Village – one of the island's first resorts focused on foreign visitors – and lobbied the Thai government and key industry players to shape Phuket into the international tourist destination it is today.
"It was so exciting for me as a kid growing up in Phuket and seeing it develop thanks to the efforts of my father and others," recalled Khun Moo. "My family has a long and illustrious history in Phuket, so it was very gratifying to watch as visitors from around the world arrived to sample the island's charms for themselves."
Khun Moo's forebears include Khaw Sim Bee Na-Ranong who, as Phuket governor, oversaw the rise of the island's tin mining and rubber tree farming industries.
Given her father's stature in Phuket's tourism industry, it was somewhat inevitable that the apple wouldn't fall far from the tree. After graduating from Ecole hoteliere de Lausanne – one of the world's most prestigious hospitality management schools – she returned to Thailand to oversee, alongside her father, the birth of The Slate Phuket.
The process involved a radical overhaul of the former Pearl Village, which, by then, was known as The Indigo Pearl. "It was a big surgery, not just a cosmetic touch-up," said Khun Moo. "We changed everything over nine months."
Inspired by Phuket's and the Na-Ranong family's tin mining past, The Slate Phuket blends Bensley's trademark whimsy with industrial elements. Laid out over 10 hectares of prime beachfront property at Nai Yang beach, the resort's collection of stunning suites and villas surround glistening pools and gardens.
Khun Moo's personality is writ large around the property. Her creative bent manifests in the resort's on-site gallery where works by promising and established international artists are on display.
Future arty plans include initiatives such as an Artist-in-Residence program in partnership with Central Saint Martin's College in London and a new series of community-orientated cultural events, to be launched when the pandemic situation allows.
A strong sense of the dramatic as well as a passion for Phuket's food heritage, meanwhile, informed her conceptualisation of Black Ginger: The resort's signature Thai restaurant.
To reach the venue, housed within traditional wooden Thai houses painted matte black, guests are towed across a lagoon via a hand-pulled raft. Once seated, guests are treated to authentic dishes drawn from Phuket's unique food culture: A fusion of Chinese, Muslim and Thai influences. It is this seamless collision of sleek modernity and precious traditions that perhaps best encapsulates the overarching philosophy at the resort.
"The Slate is about Phuket's soul," she said. "It radiates its history through its design so people can learn about the history, culture and cuisine of the destination. Our bar is reminiscent of an old tin mine while at Black Ginger you take a raft to arrive at your destination before savouring Phuket cuisine. You are in the hotel but experiencing the destination."
Yet, like other tourist destinations around Thailand, Phuket is facing some formidable challenges. The pandemic has devastated the island's economy and left many locals out of work and hungry. Like other resorts on the island, The Slate Phuket is suffering without international visitors.
But the property is stepping up to the plate as a good citizen during these dire times. It has a sharing pantry for its staff from which they can help themselves to donated items. During Phuket's lockdown last year – one of the longest and strictest in Thailand – the resort provided packed lunches and refreshments to local community checkpoints.
These efforts come in addition to pre-existing philanthropic initiatives ranging from regular beach-cleaning activities, vocational training and fundraising efforts for local schools, mosques, temples and orphanages.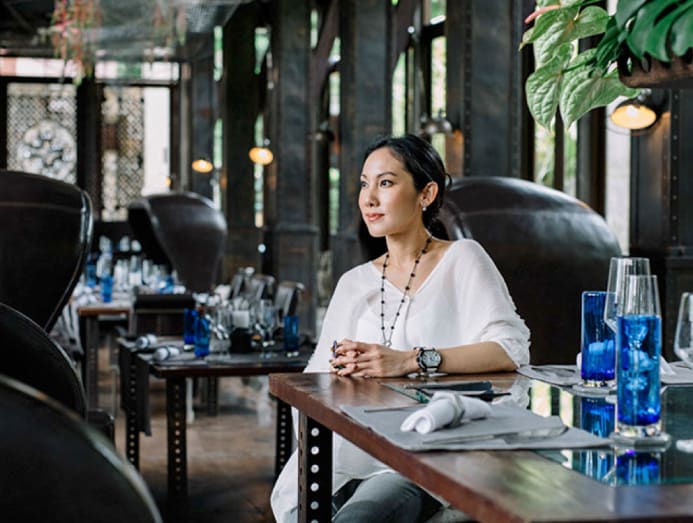 With our allotted meeting time running down, Khun Moo offers her thoughts on the timeline for Phuket's recovery. With Thailand unlikely to welcome a significant volume of international guests in 2021, it looks like being another fallow year for the tourism industry on the island. But the past form has shown that the Pearl of the Andaman is nothing if not resilient.
"Phuket has everything you would look for in a tourist destination," she said. "There's a fantastic dining culture, great bars, unique architecture and history and beaches, resorts and spas to die for. There's a huge appetite for what we have to offer. Things are difficult right now and it's heartbreaking to see people suffer. But I see no reason why things won't bounce back [in the long-term]."
With players like Khun Moo charting a tourism future that fuses sustainability, style and creativity, Phuket will likely emerge even stronger: First shaken, and then stirred.