How this bespoke lingerie maker from Tokyo wants to empower women
Designer Chiyono Anne Jaeger wants to do so from the inside out: By creating high-quality lingerie that make women feel good about themselves.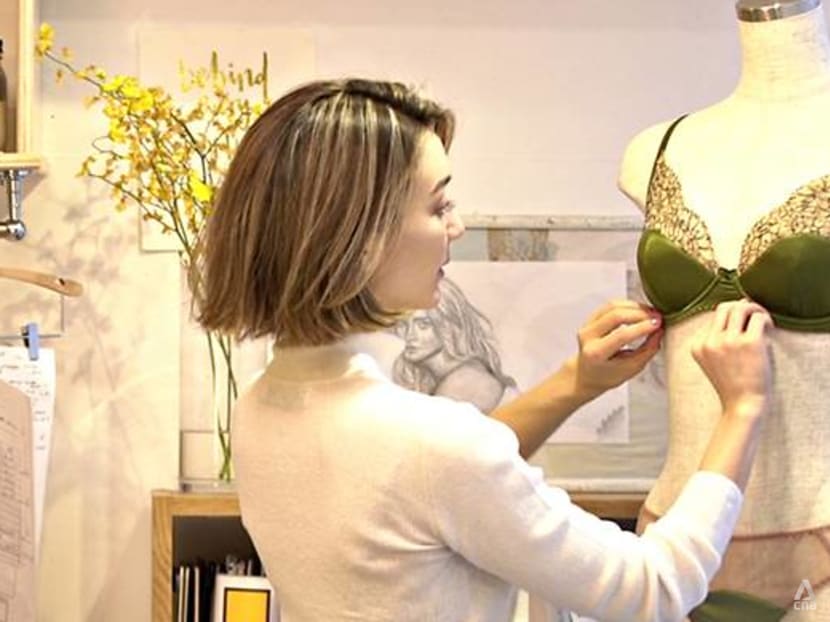 A trip back to her birth country led American-Japanese designer Chiyono Anne Jaeger to start her eponymous bespoke lingerie brand.
Jaeger was born in Japan but grew up living in New York and London. While pursuing a degree in Japanese language and literature, she had the opportunity to study in Tokyo for a year – an experience that opened her eyes to a world that was altogether very different from the one she grew up in.
"That year, I had a culture shock looking at the position of women in society. There were expectations on physical appearance, down to what hair colour, what nail colour you had to have, to do a certain job.
"It's very different from the environment where I grew up in London."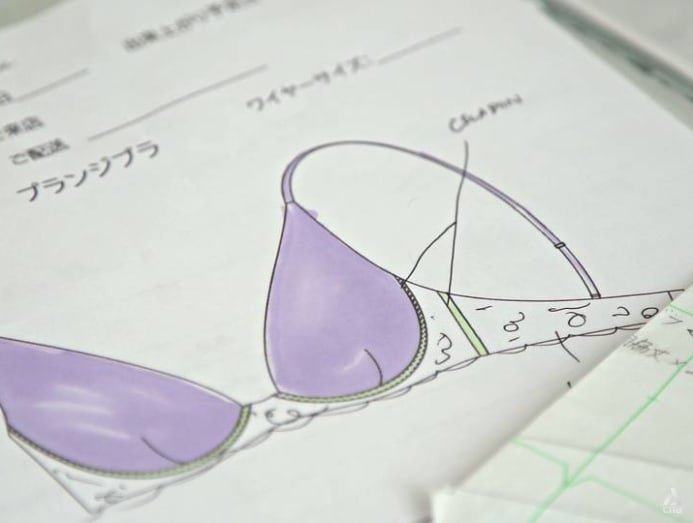 She went on to pursue a postgraduate degree in fashion bodywear in the UK. When she graduated, she returned to Japan to launch Chiyono Anne in 2014, the first bespoke lingerie store in Japan, and one of the few in the world.
"I discovered that there's a way to empower women, to make it okay for women to look how they choose to look, not to fit the society. It turned out that it was a lingerie brand that fitted what I wanted to do."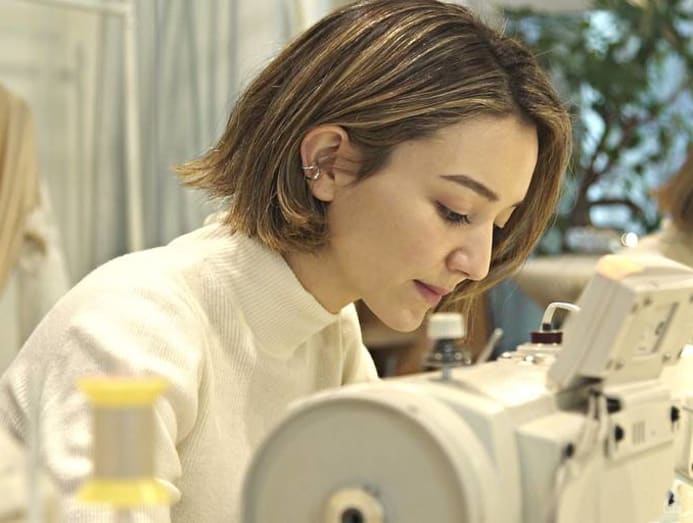 It was probably also a latent calling that was waiting to be unveiled.
Jaeger had always been into painting, drawing and making things. She enjoys expressing her ideas through design and did ballet from the age of three to 20 years old.
"I was really used to wearing the leotards and costumes that fit you, that are comfortable and easy to move in. They are durable, but also look beautiful and make you feel feminine and strong at the same time. Growing up, that was normal to me."
Form-fitting fashion piqued her interest, not so much outerwear, but innerwear, as she found it to be a very intimate form of women clothing. She shared, "You can wear what you like and I think it gives that kind of a boost, like a spark when you are wearing something that you really love.
"On the other hand, it can bring you down if you are wearing something you don't really like, or doesn't really fit you, that you don't really love."
"I think it's easy for people to forget their feminine side, but I think it's important to refresh yourself now and again. It could be wearing a lacy lingerie or whatever it is you like, or wearing some silk clothing that makes you feel womanly and comfortable."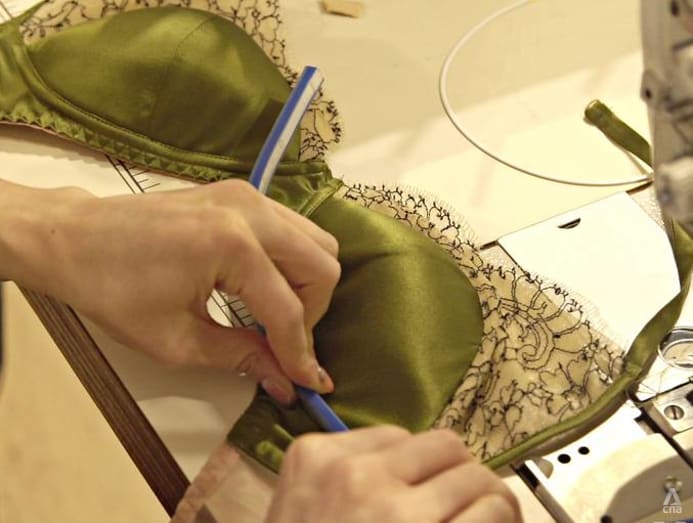 Jaeger firmly believes that a bespoke designer's most important value is authenticity. Inspired by a love for dance and art, her collections are constantly imbued with a sense of delicateness and sensuality. Only high-quality silk satin and lace are used as her ethos is to create lingerie that will last and grow with the wearer.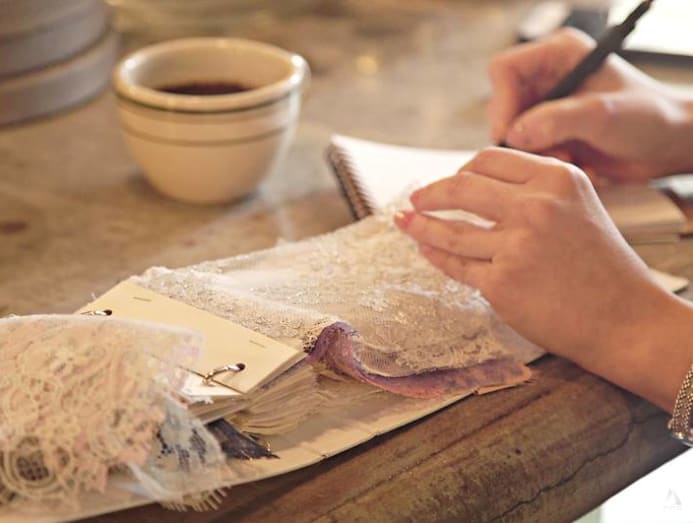 Together with two other seamstresses, she personally designs and handcrafts every order, including complicated pieces such as a bespoke bra that consists of 10 to 30 different parts. There would be several rounds of fitting before the custom piece is made.
As such, prices are not cheap but they are made to last. This unusual concept of longevity for underwear was Jaeger's main challenge in attracting customers at first.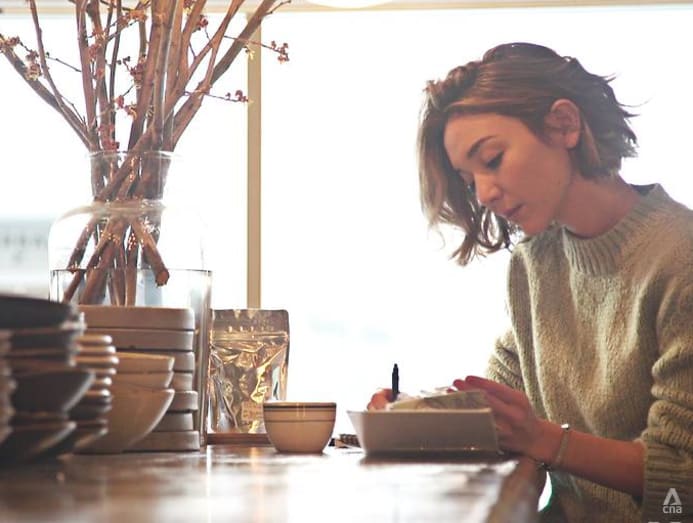 "A lot of people think that sustainable fashion is [about] using organic cotton, or using plastic recycled stuff, but it's not just about the fabrics. I think it's the intention of the piece, of the garment, whether you choose to design it to wear for many years or it's easy to throw away," she shared.
"I would like to create pieces that are meant to be investments that fit you, your body and your needs. It's not something that you throw away, but made to last."
"I would like to create pieces that are meant to be investments that fit you, your body and your needs. It's not something that you throw away, but made to last." – Chiyono Anne Jaeger
Adapted from the series Remarkable Living (Season 3). Watch full episodes on CNA, every Sunday at 8.30pm.
Disclaimer: This video was filmed before the COVID-19 pandemic.