No menu, no expectations: This fine-dining restaurant is full of surprises
At Karmakamet Conveyance in Bangkok, former artist-turned-chef Jutamas "Som" Theantae prefers to let diners form their own interpretations of the food.
When diners come to Karmakamet Conveyance, they usually don't know what to expect. The conceptual fine-dining restaurant has no itemised menu. Only a single word "appreciation" serves as a hint to what will be served.
Co-founder Jutamas Theantae, or chef Som as she's fondly called, eschews labels and wants diners to form their own interpretations of her dishes. She said, "I just want you to interact with the food. It's like when you were little, you were given crayons and you started to draw."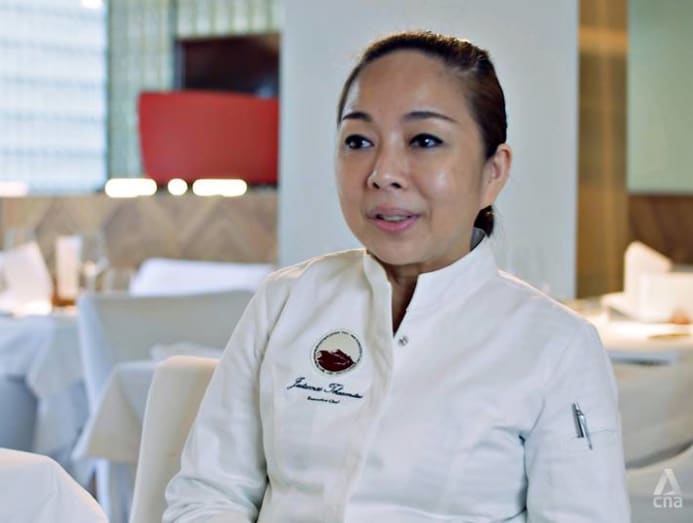 Her artistic approach towards cooking stems from her art studies, which she undertook from the ages of 15 to 28. When a career as an artist didn't work out, she turned to her other dream – cooking.
She shared, "Like how I would paint a picture, my cooking is the same. I would close my eyes and imagine."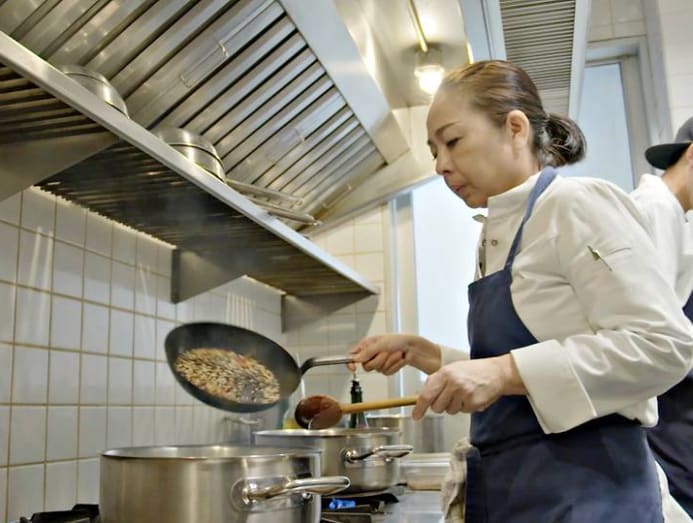 Her passion for food took her to the United States where she worked her way up the fine-dining scene. Upon returning to Thailand in 2013, she fulfilled her childhood dream of opening a restaurant.
The word "conveyance" in the restaurant's name is a reflection of Chef Som's desire to celebrate diversity and her recipes embody different cultures and culinary styles. Her dishes are based on her memories, but she never reveals her inspiration to diners because she doesn't want them to be stuck with particular references.
At Karmakamet Conveyance in Bangkok, chef Jutamas "Som" Theantae prefers to let diners form their own interpretations of the food, rather than come in with preconceived ideas. Find out more in this video, filmed before the pandemic. 
"With the first three or four courses, people are unsure. They don't know what to focus on," she said. "When it comes to the fifth course, they let go. They have fun and they find their own space. The philosophy of the restaurant is to bring you into a new place, which should be an empty space."
Her latest menu is inspired by her hometown in the province of Prachuap Khiri Khan, which is a four-hour drive from Bangkok. There, she finds comfort in the mountains and the sea. She mused, "I like to go and sit by the ocean and just stare at the infinite sea, because I can find peace. Infinity is peace and beauty. It belongs to everyone. And that's why [the menu] is called 'appreciation'."
Chef Som uses taste as a form of experiencing art. Her vision for her food is akin to that of an oil painting – she creates layers, with a flurry of flavours in between. The cooking method is traditional, but the plating is modern and invites exploration.
"Home" is a delicate minimalist structure of asparagus and chlorophyll, while "Kopai" River is a biscuit sandwich of pineapple jam, onion seeds and mustard oil presented on a white open palm. But diners don't know what the ingredients are when the dishes are served because she feels that it's not important to talk about them.
She explained, "I feel like it's not important to talk about the ingredients because being a chef is about using good ingredients already. I am doing something else here. I want my guests to clear their minds first without me telling them and then they can think.
"When you come to this kind of restaurant, you have come past a point where you just go to a restaurant to fill up your stomach and to feel like it's so comforting because it's so tasty. No, you come because you want to feel the excitement or you want to find something new. It can even be the food for your soul."
Adapted from the series Remarkable Living (Season 3). Watch full episodes on CNA, every Sunday at 8.30pm.
Disclaimer: This video was filmed before the COVID-19 pandemic.