Why is there a nine-month waitlist for a bespoke suit from this Japanese tailor?
Noriyuki Ueki's keen attention to details means that his bespoke atelier Ciccio can only produce around 150 hand-sewn Neapolitan-style suits a year.
It was an unexpected award in his teenage years that led bespoke tailor Noriyuki Ueki to discover his passion for making clothes.
"I made my first shirt and was awarded a prize because the school thought it was well-made," said the soft-spoken, bespectacled Ueki. "I felt I had made a lot of mistakes, but people complimented me, and I thought, well, making clothes is fun."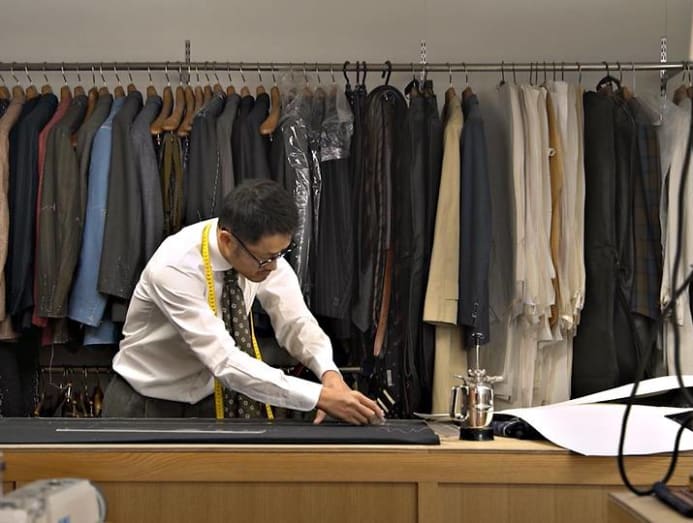 Today, Ueki is part of a new wave of Japanese tailors trained in the Neapolitan style of suit-making, which are entirely handmade and are characterised by soft, light, unstructured forms.
When he was 19, Ueki enrolled in a fashion school in Osaka to further his craft and two years later, he became a tailor at a Japanese ready-to-wear suit factory.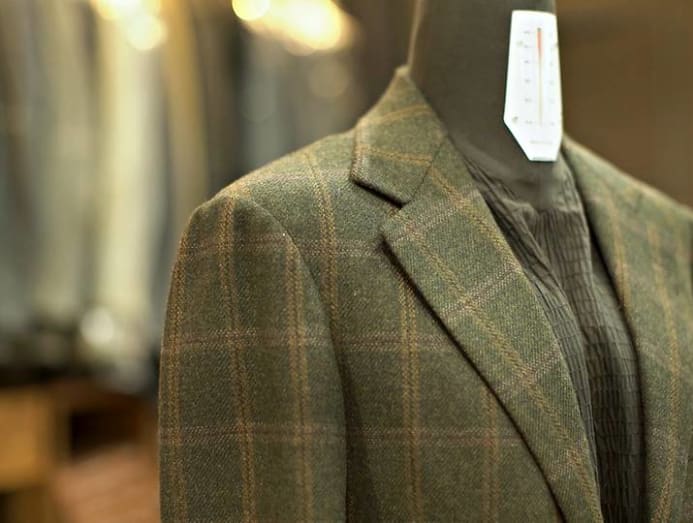 So he packed his bags and headed to Naples, the mecca of sartorial expression, to be trained and fully immersed in the world of Neapolitan tailoring.
He said, "I thought how fantastic it would be if the handsomeness of Italian suits and Japanese meticulousness can be combined. I went to study the skills hoping to make that a reality."
For two years, he apprenticed under the master tailor Antonio Pascariello, who is renowned for his skills in the craft. They developed a warm friendship where Pascariello affectionately nicknamed Ueki "Ciccio" as an affirmation of his high-quality workmanship ("Ciccio" is short for "Francesco", the name of several respected Neapolitan tailors in the past).
Ueki liked the name so much that he used it for his bespoke atelier. Ciccio opened in Minamiaoyama, Tokyo in 2015, seven years after he returned from Italy.
Using a combination of fine English and Italian fabrics, Ueki crafts light and comfortable suits with streamlined shoulder silhouettes. His serious yet gentle demeanour reflects his obsessive attention to details and a patience in perfecting the fine handiwork, especially when stitching the suit's interior.
"The Neapolitan suit is about softness and lightness, so much so that you feel like you're not wearing much. For light and soft materials, they tend to move and flutter, so it is hard to get a solid shape. But the Neapolitan suit is made such that you can still see its form. I think that is its speciality," explained Ueki.
"If the jacket fits neatly at the shoulder, you can move your arm easily. Even if you wear it for a long period of time, you won't feel the tension."
Despite a waitlist of six to nine months, sartorially discerning gentlemen still turn up at his door, knowing that he will do an excellent job for them. Ueki would ask customers to stand in front of the mirror and walk around the atelier in order to get their natural measurements.
"I put a lot of effort into such details to make sure my customers can look sharp and smart from the front," he explained.
This dedication to quality means that Ueki and his team of four tailors can only produce 150 to 160 suits a year. Yet the humble tailor isn't resting on his laurels but sees himself as continuously working towards perfecting his craft.
He said, "If you look at the details of how a suit has been made so meticulously, you can gauge how much heart has gone into its craft. That's why you would need to be perfect. I aim to make suits such that my customers are satisfied. That is everything to me."
"If you look at the details of how a suit has been made so meticulously, you can gauge how much heart has gone into its craft." – Noriyuki Ueki
Adapted from the series Remarkable Living (Season 3). Watch full episodes on CNA, every Sunday at 8.30pm.
Disclaimer: This video was filmed before the COVID-19 pandemic.