The young female duo bent on educating Singapore diners about food waste
At private dining setup Kausmo, founders Lisa Tang and Kuah Chew Shian incorporate locally-farmed ingredients into their omakase menus, encouraging patrons to think about the food ecosystem and unnecessary food wastage.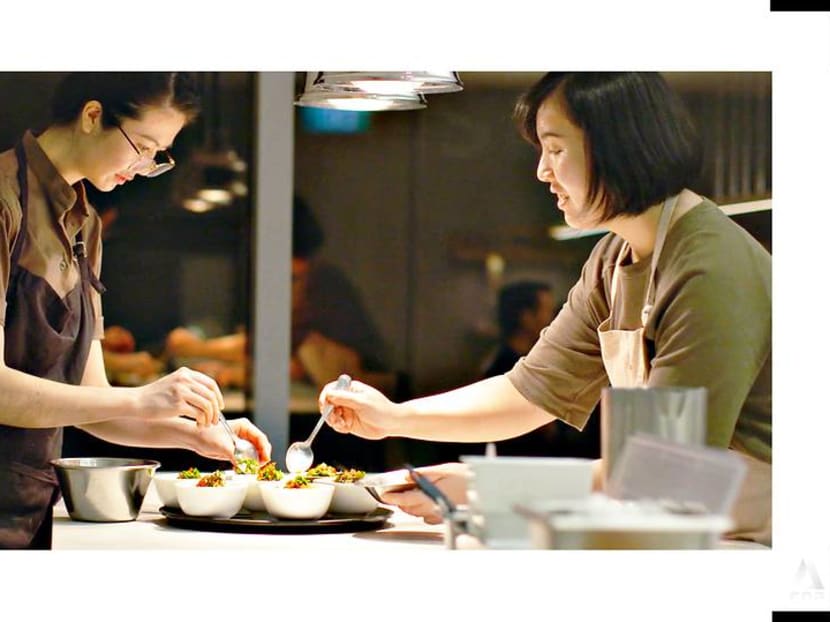 How often do we sit down at the table for a meal and wolf down everything without mulling over its provenance or means of production?
In Singapore, two friends – Lisa Tang, 26, and Kuah Chew Shian, 28 – wanted people to think more about the food they eat, especially ingredients that are typically overlooked or discarded. So they started 16-seat private diner Kausmo in 2019, the name derived from the word "cosmos".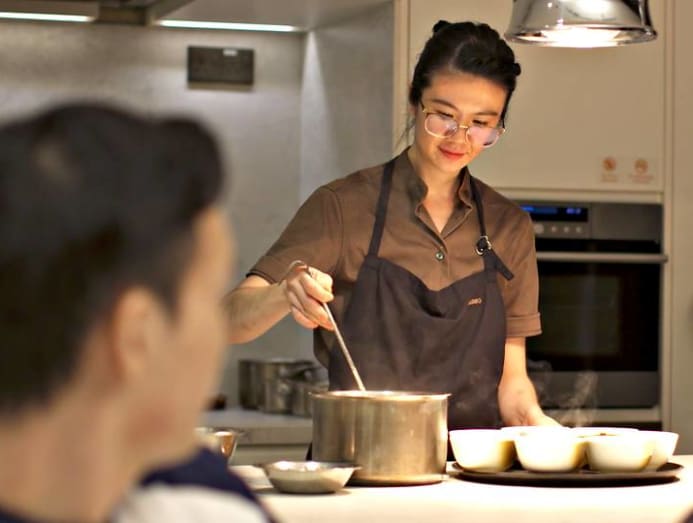 Restaurant manager Kuah said, "It is derived from the word 'cosmos', which means a system of thoughts because we are a restaurant based on the concept of thoughtfulness."
Tang, who is the chef, added: "Chew and I are always for the underdogs. We really appreciate things that should be appreciated, but the mass majority does not."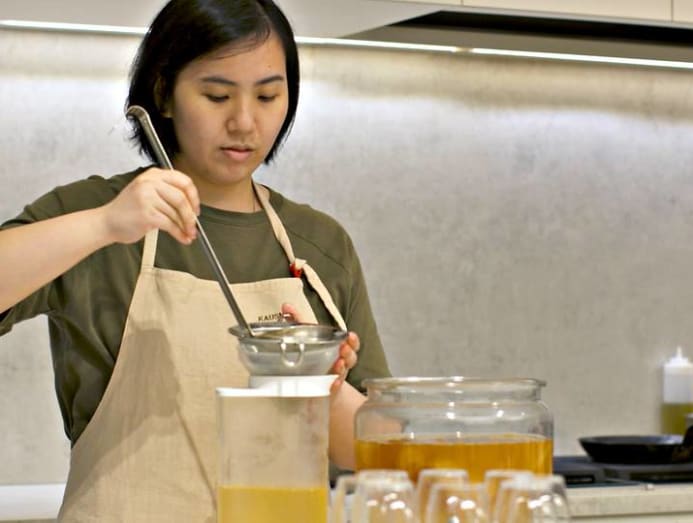 The cosy restaurant, located in Shaw Centre, has an inviting atmosphere akin to entering a friend's home. "This space is for sparking conversations about unnecessary food wastage and understanding more about our food system," Tang enthused.
Backed by the Les Amis Group, Kausmo serves a six-course omakase menu that is occasionally updated. It focuses on parts of proteins that may be underrated or less appreciated by people, such as pork collar.
Tang explained, "We serve it thick to appreciate how the different textures play in that piece of meat. You get collagen, fat and lean meat."
She and Kuah also find creative ways to repurpose fruits and vegetables that are usually rejected by retailers. For example, overripe and overstocked nectarines are cooked down and sent to a friend who runs a gelato shop to make into sherbets for Kausmo's desserts.
After attending a local culinary school, Tang went to the US when she was 23, where she worked at Primo, a full-circle, farm-to-table restaurant. After opening Kausmo in June 2019, she was nominated for the Rising Female Chef award at the World Gourmet Summit that year.
The stint at Primo led Tang to better appreciate the vegetables and herbs Singapore has.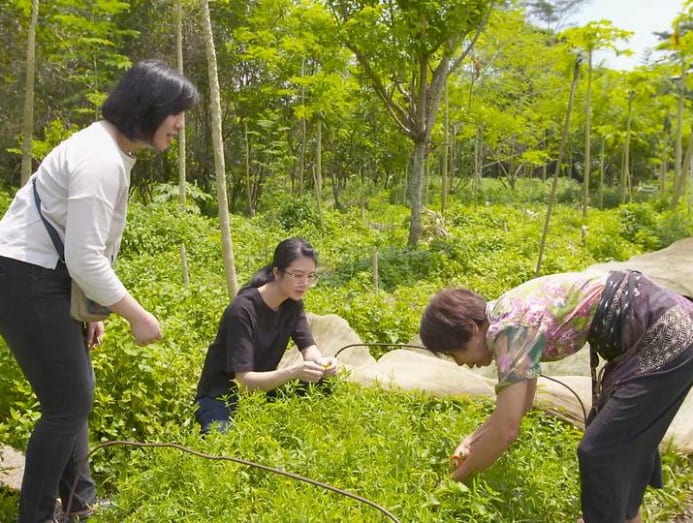 "Ingredients like thyme and rosemary are actually growing in abundance as weeds overseas. But they appreciate it so much that they are able to export it out and allow many other people across countries to appreciate it," said Tang.
"So, why can't we? Do we even know what we have here? There's so much we have here that are gems, in terms of flavour, texture, and aesthetics. There is beautiful produce all around us."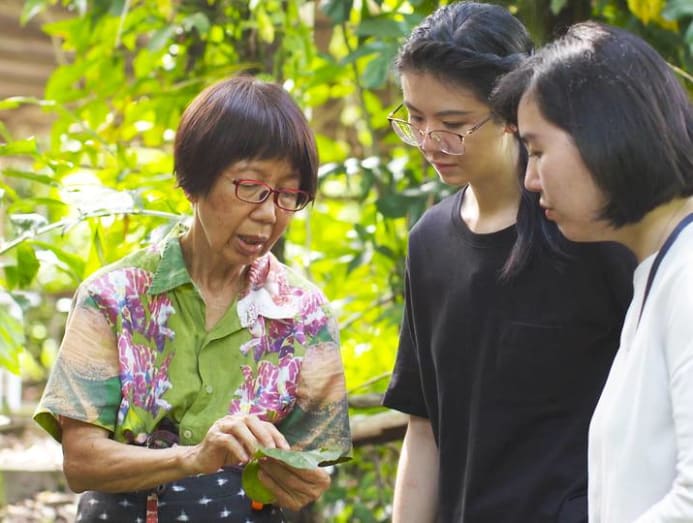 The duo partnered Singaporean farmer Evelyn Eng-Lim to tap into her knowledge of native greens. Eng-Lim has been running a vegetable farm in Neo Tiew for the past 22 years, and is probably the only one to grow perennial kampung vegetables because "many Singaporeans don't know how to eat (them)", said Eng-Lim.
Tang added, "This is one of the rare, organic and bio-diverse farms that focuses on native edibles that we really need in our land. [These plants] thrive in our climate effortlessly, so they require lesser resources like water and care to grow. They are not only nutritious, they are [also] very flavourful."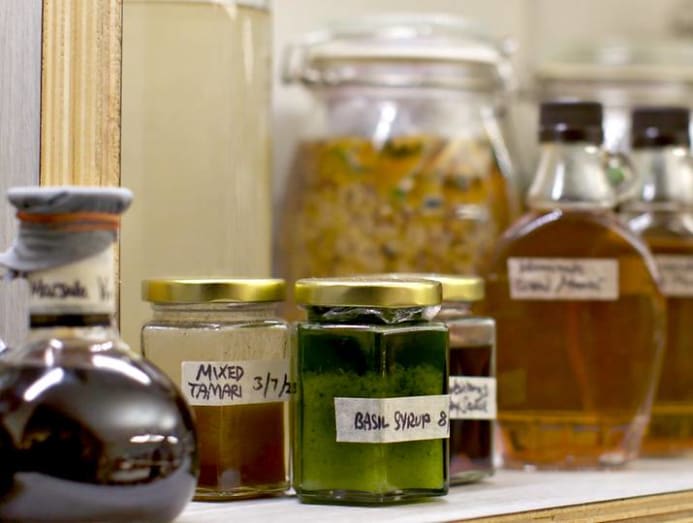 She cites examples such as the Tonkin Jasmine, which is mostly used in scrambled eggs and was often used by her grandparents in their cooking. Kausmo also gets fresh Java ginseng, wild pepper and ulam raja from the farm. They are used in dishes such as a frog congee served with java ginseng and preserved plum-dressed chilli.
Kuah said, "It's been quite a fulfilling experience. Kausmo is a labour of love and I think it really is because we put our heart into every aspect of this concept. It has been an incredible journey that we are very proud of."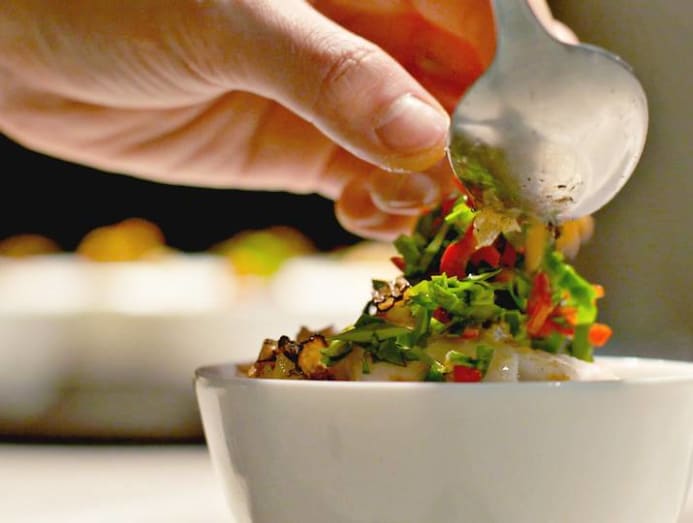 Adapted from the series Remarkable Living (Season 3). Watch full episodes on CNA, every Sunday at 8.30pm.
Disclaimer: This video was filmed before the COVID-19 pandemic.