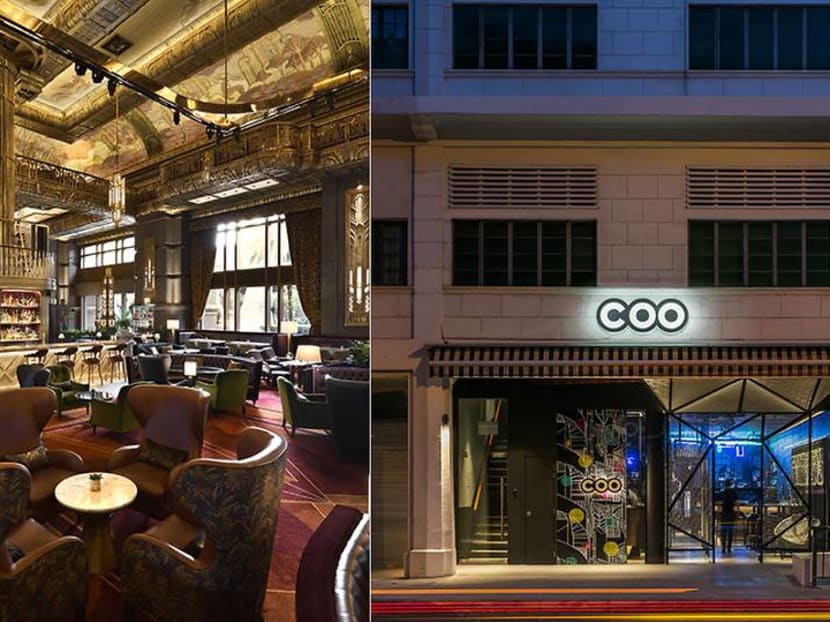 SINGAPORE: Two Singapore establishments have been featured in TIME Magazine's first annual World's Greatest Places list.
Atlas Bar and COO Boutique Hostel made this year's list, alongside attractions like the Golden Bridge in Vietnam and Warner Bros World in Abu Dhabi. 
TIME said the list featured new and newly relevant travel destinations across the globe that are "worth experiencing".
In explaining how it came up with the list, TIME said it received nominations for popular tourist hot spots like museums, bars and hotels before evaluating the places based on factors such as quality, originality, innovation, sustainability and influence.
In the list, the attractions are sorted into three categories: Places to visit, to stay at, and to eat and drink.
Atlas Bar, described on its website as an establishment celebrating the "1920s' rich culinary and beverage traditions", was listed under the places to eat and drink.
TIME noted that Atlas Bar contains one of the world's largest gin collections.
COO Boutique Hostel was featured in the list of places to stay at. 
TIME observed that travellers can stay in the hostel for as little as US$20 a night while experiencing the spirit of an "old-fashioned backpackers' community".