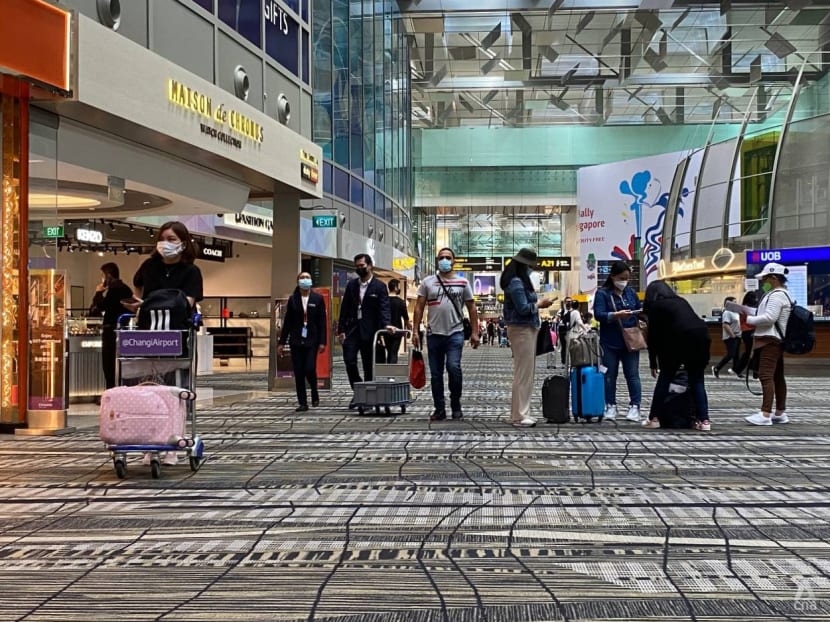 SINGAPORE: The aviation sector can look forward to "better wages and better work prospects" in the next one to two years as it recovers after the easing of COVID-19 travel restrictions, National Trades Union Congress (NTUC) secretary-general Ng Chee Meng said on Saturday (May 7).
Speaking on the sidelines of a May Day event to recognise aviation workers for supporting the recovery of Singapore's air hub, Mr Ng acknowledged that the sector has gone through a "tumultuous two years".
He also said aviation workers are now facing a "happy problem" amid the recovery, as they are "somewhat stretched and overworked" due to a labour shortage.
"I understand that there's a shortage of labour at the moment, but in three, six months' time when we welcome the return of workers, I think we will have better opportunities for better businesses," he added.
"And I think the aviation outlook will be much brighter. You can look forward to better wages and better work prospects, hopefully within the next 12 to 24 months."
Changi Airport's passenger volume rose by nearly 40 per cent in end-April after Singapore reopened its borders to all vaccinated travellers at the beginning of the month.
This puts Singapore on track with its target to restore passenger volumes at Changi Airport to at least 50 per cent of its pre-pandemic levels by this year.
The Civil Aviation Authority of Singapore (CAAS), which organised the May Day appreciation event, said it is working with aviation companies and unions to ramp up manpower to support the increase in air passenger traffic in the coming months.
It is organising a careers promotion and recruitment event – titled OneAviationCareers – in partnership with e2i, NTUC and Workforce Singapore on May 27 and 28 at Suntec City Convention Centre.
CAAS said the event will showcase a range of jobs in the aviation sector, including roles in service, operations and engineering, as well as those in technology and sustainability.
More than 20 aviation companies – including Singapore Airlines, SATS, dnata, Changi Airport Group and Rolls Royce – will take part in the event. Job seekers will also be able to sign up for on-site interviews conducted by employers there, said CAAS in a media release.
Mr Ng also highlighted several measures to support workers amid the increased workload.
This includes setting up a One AirHub Community support group on messaging application Telegram for the aviation hub community, as well as offering free meals to encourage those who are working over the May Day period.
Friends for Aviation, formed in June last year by a group of 70 CAAS officers, also introduced several initiatives, such as giving out S$50 EZ-Link cards last year to aviation frontliners.
"Aviation workers play an instrumental role in the ramping up of airport operations and providing a smooth a seamless travel experience that is that hallmark of Changi," said CAAS.