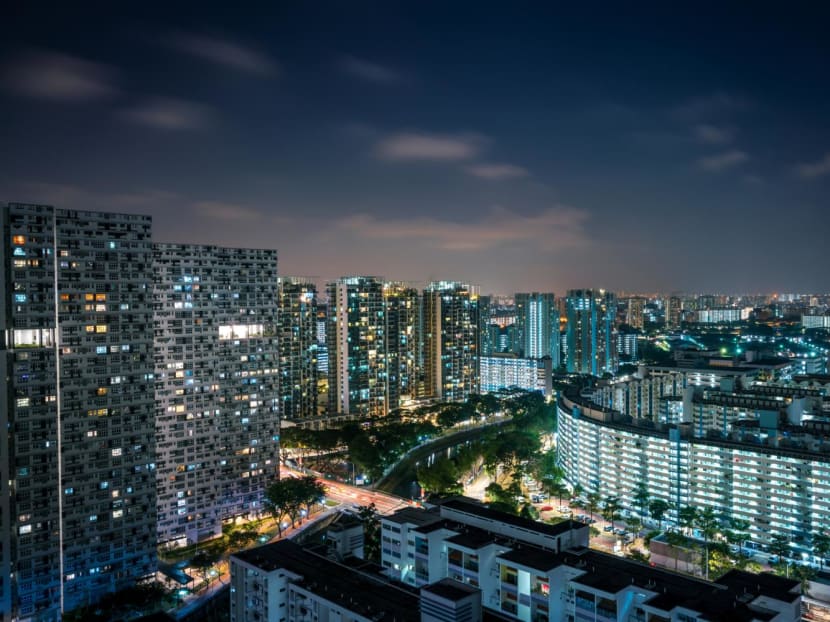 SINGAPORE: The Ministry of National Development (MND) and the Housing and Development Board (HDB) announced on Wednesday (Oct 27) details of a new housing model that will see public housing built in prime, central areas.
Build-to-Order (BTO) flats under the new housing model - Prime Location Public Housing (PLH) - will be built in areas such as the city centre and Greater Southern Waterfront.
Here is what you need to know about before buying a BTO flat in such locations: 
Q: WHO IS ELIGIBLE TO BUY BTO FLATS IN PRIME AREAS?
The eligibility conditions for buying BTO flats in prime areas from HDB will be the same as the prevailing conditions for BTO flats.
However, the quota for priority allocation under the Married Child Priority Scheme will be reduced. Currently, the scheme sets aside up to 30 per cent of BTO units for those who want to live with or near their parents or children in the area.
The reduced quota allows public housing in such locations to be more inclusive and provides more opportunities to Singaporeans whose family members do not live near the area to also live in these neighbourhoods, MND and HDB said in a press release.
Moving forward, quotas for PLH projects will be adjusted depending on their location.
Q: HOW DO THE EXTRA SUBSIDIES WORK?
As flats in these prime areas will "naturally command higher market values", the units will be priced with additional subsidies, on top of those currently provided for all BTO flats.
However, future owners of such flats will pay a percentage of the unit's resale price to HDB, allowing authorities to "fairly recover the extent of the additional subsidies" initially given.
"The subsidy recovery rate will reflect the extent of additional subsidies provided at launch and the same rate will apply regardless of when the flat is resold in the future," said MND in response to CNA's queries.
More details, including the subsidy recovery percentage, will be announced in November's BTO exercise.
Q: CAN I SELL MY FLAT? WHEN?
Future owners of BTO flats in prime areas will have to fulfil a 10-year minimum occupation period (MOP) before they can sell their flats in the open market or buy a private residential property.
This 10-year MOP is double that of typical BTO projects.
They can also only sell to resale buyers who meet the prevailing BTO eligibility conditions, such as the income ceiling.
"Sellers who attempt to price in the subsidy recovery in the selling price, in the hopes of maximising gains, may find themselves with an even smaller pool of potential buyers," said MND. 
Sellers will need to have "realistic expectations" when deciding on the selling price for their flat, added the ministry.
Those buying the resale flats will also need to factor in the implications of the additional ownership conditions, such as the extended MOP and restrictions on rental. 
Q: CAN I RENT OUT MY FLAT?
Those who buy such flats in prime areas will not be allowed to rent out the whole flat, even after the MOP.
They will only be allowed to rent out spare bedrooms.
These conditions will apply to both the person who buys the unit from HDB, as well as all subsequent buyers on the resale market.
Q: WHERE WILL THESE FLATS BE BUILT?
The PLH model will apply to "selected" public housing projects in prime and central locations, such as the city centre and surrounding areas, including the Greater Southern Waterfront.
The first project to be launched under this model will be at Rochor next month.
Located along Kelantan Road and Weld Road, it will feature 960 units of three-room and four-room flats, and 40 two-room rental flats within the same blocks.
"To keep our public housing inclusive and diverse, we will build public rental flats as part of PLH, wherever feasible," MND said. 
The exact arrangement will vary from project to project, it added.
There are plans to launch at least one PLH project a year, although the exact numbers and the proportion out of total new flat supply may differ year on year, depending on site availability, among other factors.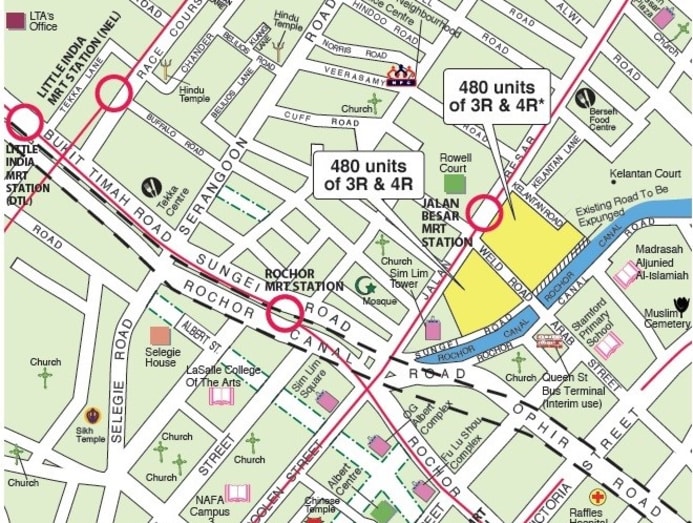 Q: HAS THE PLH MODEL BEEN DISCUSSED WITH OTHER HOME OWNERS?
The PLH model comes after 10 months of public engagement from Nov 2020 to Sep 2021. 
More than 7,500 Singaporeans, including first-time home buyers, existing home owners, industry experts and academics shared their views on the new model, MND and HDB said.
"Spanning a broad spectrum of views and perspectives, Singaporeans recognised that each measure has its merits and trade-offs, and a balanced approach would be needed," said MND and HDB. 
"A majority of Singaporeans said that it would be fair for the Government to introduce new policy conditions."