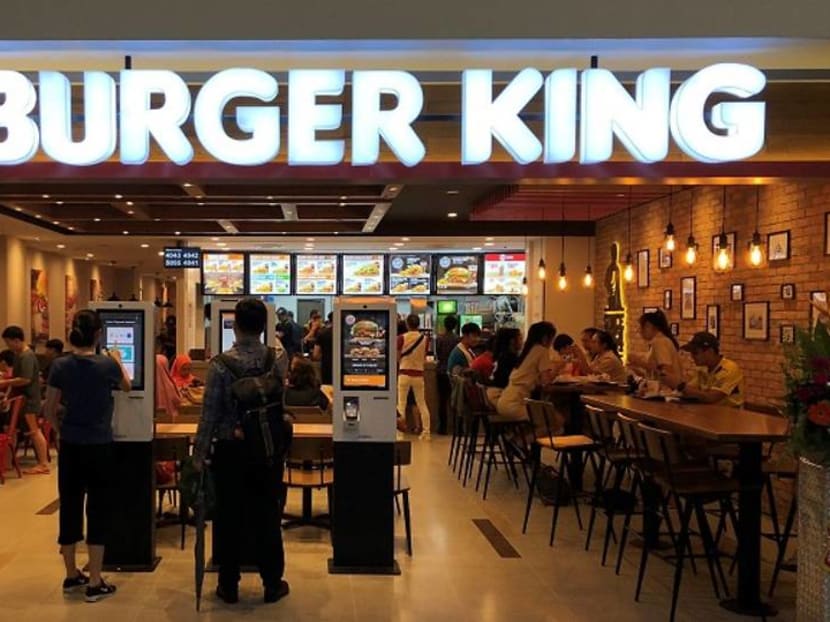 SINGAPORE: Burger King announced that it will no longer provide dine-in customers plastic straws and lids for their cold drinks at its 42 outlets in Singapore.
The initiative began on Monday (Oct 15). 
Replying to Channel NewsAsia's queries, Burger King said that customers can however still request for the plastic lids and straws at the counter. 
"We understand that some guests with children will still require straws, so we are happy to accede to their request," said a spokesperson, adding that the lids and straws will still be provided for takeaways and deliveries. 

The fast-food company said it was joining "the initiative to stay green" and welcomed its guests "to go green with them".

A total of 14.7 metric tons of plastic is used annually from lids and straws just for Burger King Singapore, it added. 

Mr Goh Chin Hou, the general manager of Burger King Singapore, said this move would help customers "rethink whether they really need them and get everyone to do their part in keeping the environment clean". 
"It may seem like a drop in the ocean, but when more organisations adopt the initiative, we believe that it will send a positive signal to the community and we hope that eventually ripples turn to waves!" he added. 

In 2017, Burger King replaced all their trayliners with Forest Stewardship CouncilTM (FSCTM) paper. The paper came from responsibly managed forests and other controlled sources where new trees are planted to replace those harvested.

In June this year, KFC announced that it would no longer provide plastic caps and straws at its 84 outlets in Singapore.