'Business as usual' for Sentosa attractions during Trump-Kim summit, despite some challenges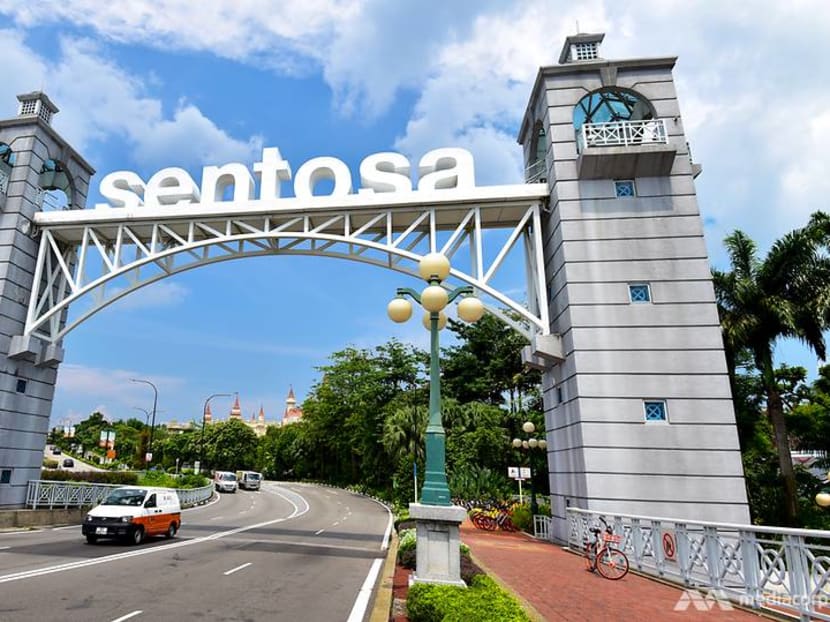 SINGAPORE: Less than a day after an announcement that the summit between US President Donald Trump and North Korean leader Kim Jong Un would be held at the Capella Hotel on Sentosa, Mr Putera Alexavier was being contacted by worried patrons. 

"Since they found out that this (summit) was going on here, my phone has been ringing," the events and marketing manager of Mambo Beach Club told Channel NewsAsia.  
"They were asking whether we were affected in any way, whether we would be closed or will operate as per normal. So we did reassure them that while there might be a delay on their side - in terms of security checks (on our end), I doubt there's going to be any issues."

According to a public order published in the Government Gazette online on Tuesday (Jun 5), Sentosa and the linkway to the island from Harbourfront have been designated as a special event area for the upcoming summit. Extra security measures will be in force on the island in the period between Jun 10 and 14.

Within the special event area, there will be a special zone where stricter security checks will be conducted on people and vehicles. The special zone covers an area that includes Universal Studios Singapore and the Capella hotel. 

However, Mr Alexavier believes that business at his establishment, located along Siloso Beach, will not be affected.

"We are not expecting more people to come into Sentosa or Mambo itself. What we will be expecting is the usual crowd that always comes here," he said. "Ninety per cent of our customers are regulars anyway."

Founder and CEO of iFly Singapore Lawrence Koh agreed that it will be "business as usual" at the skydiving center, also located along the Siloso Beachfront.

"As the summit will be largely confined to the Capella's compound, we don't forsee disruptions to the rest of Sentosa's attractions, including ours," said Mr Koh. 
"However, with the increased security measures during that time, we advise customers to come earlier for their flight sessions in case there are any delays in getting into Sentosa."

Nonetheless, some businesses expressed concerns that the summit could cause logistical problems, such as delayed delivery of food supplies.

According to a staff member at Bali Thai, a restaurant at Resorts World Sentosa, a supplier had already called in to say that they will be unable to make deliveries between Jun 10-18 due to circumstances arising from the summit.

"They have advised us to order in advance, which is not how it normally works," said assistant manager Rojanie Tiongson. "For now it is one supplier, but I am not sure what will happen in the coming days."

The Sentosa Development Corporation (SDC) said in a statement that it "seeks the understanding of guests, residents and other island stakeholders visiting the areas in the vicinity of Capella Singapore".

"SDC would like to reassure locals and tourists that it will be business as usual at Sentosa's various unique leisure offerings and we look forward to welcoming everyone to the island," said an SDC spokesperson.