SINGAPORE: Changi Airport's Terminal 4 is set to reopen in September this year, announced Changi Airport Group (CAG) on Friday (Jun 10). 
Operations at Terminal 4 were suspended in May 2020 due to the steep decline in air travel caused by the COVID-19 pandemic. A month earlier, Terminal 2's operations were similarly suspended to allow for upgrading works. 
The southern wing of the Terminal 2 departure hall is also set to reopen in October this year. 
This will enable Changi Airport to meet the full recovery of pre-COVID passenger traffic in the northern winter season beginning Oct 30, said CAG. 
"The growth that we've experienced in the last two to three months has been far greater than what we had anticipated ... although we had prepared for the possibility that the recovery will be quite sharp," said Transport Minister S Iswaran on Friday during a visit to Terminal 2. 
The airport has "been able to manage" passenger volume through operations in Terminal 1 and 3, as well as in the arrival hall of Terminal 2, but it is time to prepare for the next phase, the minister noted. 
"Specifically, what we want to do is to ensure that our airport operating capacity volume can be taken up to as high as 70 million passengers. That is at about the level we were operating in terms of passenger flow pre-COVID," he said. 
RECOVERY IN AIR TRAVEL  
When Terminal 4 reopens in September, it will handle both departure and arrival flights, said CAG in its media release. 
"Engagement with airlines, airport partners and potential tenants has begun to prepare for this," it added.
"While some time is needed to sign new leases with concessionaires, it is expected that there will be a small number of retail outlets and F&B options to serve passengers when T4 reopens." 
At Terminal 2, which commenced arrival operations in May this year, expansion and upgrading works in its northern wing will continue while departure operations in its southern wing will commence. 
Passengers arriving at Terminal 2 can look out for brand new stores by The Shilla Duty Free and Lotte Duty Free in August and September respectively. In the arrival hall, a cluster of up to four food and beverage concepts will open in October. 
"It is expected that airlines previously operating at T4 will return to the terminal upon its reopening. CAG will work with the airlines on the relocation details," said CAG. 
Details on airlines that will operate at T2 will be announced subsequently. 
Since the relaxation of travel protocols on Apr 1 this year, passenger traffic at Changi Airport has "recovered strongly", said CAG. 
The first week of June 2022 saw passenger traffic reach 48 per cent of pre-COVID levels compared to the first week of June 2019. 
"The fast rebound in travel demand has given us great encouragement to prepare Changi Airport for the full recovery of passenger volume back to pre-COVID-19 levels.
"The additional capacity offered by T4 and T2 will put Changi Airport in a good position to capture this recovery and support the business and operational needs of airlines," said CAG's chief executive officer, Mr Lee Seow Hiang.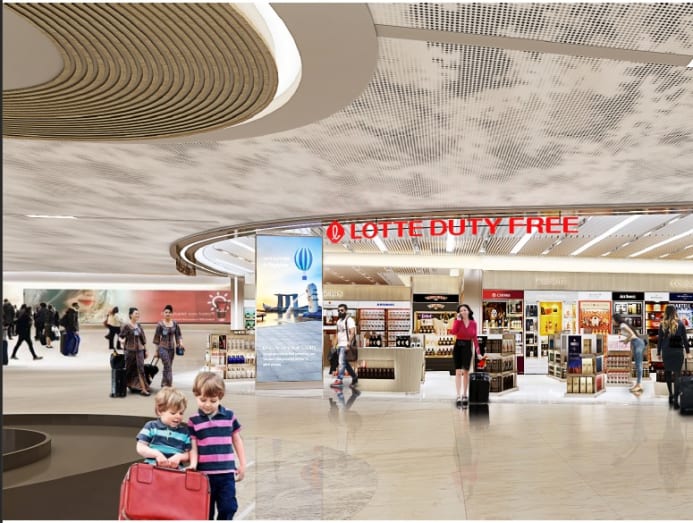 MANPOWER RECRUITMENT PICKING UP
Currently, there is "general optimism around the world" about the aviation sector's recovery, and it is an optimism that is "premised on the evidence", said Mr Iswaran. 
For example, at Changi Airport, passenger traffic increased two and a half times in two to three months, he said. 
"Our own expectation is this growth trajectory will continue. The momentum will be sustained. How far it will go, in terms of the next six months of this year, I think ... there are many factors that are beyond our control. It depends on what might happen in other parts of the world, especially as we approach the northern hemisphere winter," he added.
"Also, it is a function of what is going to happen in North Asia, for example, key markets which can contribute significantly to volumes in China and in our part of the world." 
In the meantime, the Ministry of Transport and the Civil Aviation Authority of Singapore are working with aviation community partners and the Ministry of Manpower to bring in more manpower into the aviation sector, said Mr Iswaran. 
He highlighted the recent OneAviation Careers recruitment fair, which reflected "very strong interest" from people. 
"Companies have said that they've had a good response and now they're working through the applications. But that's a good sign. It means that Singaporeans are now attracted back to the aviation sector and they're coming in, but it will take time," he said. 
Bringing back the foreign workforce will be "an important complement to our domestic workforce", added Mr Iswaran.
"As we can tell, the work that we're doing in terms of terminal capacity and manpower, really, it's about being prepared. And you can see from experiences around the world this is quite a challenge for everyone. Because when the recovery comes and it is a very sharp uptick, it stresses systems. So the more prepared we are, the better."