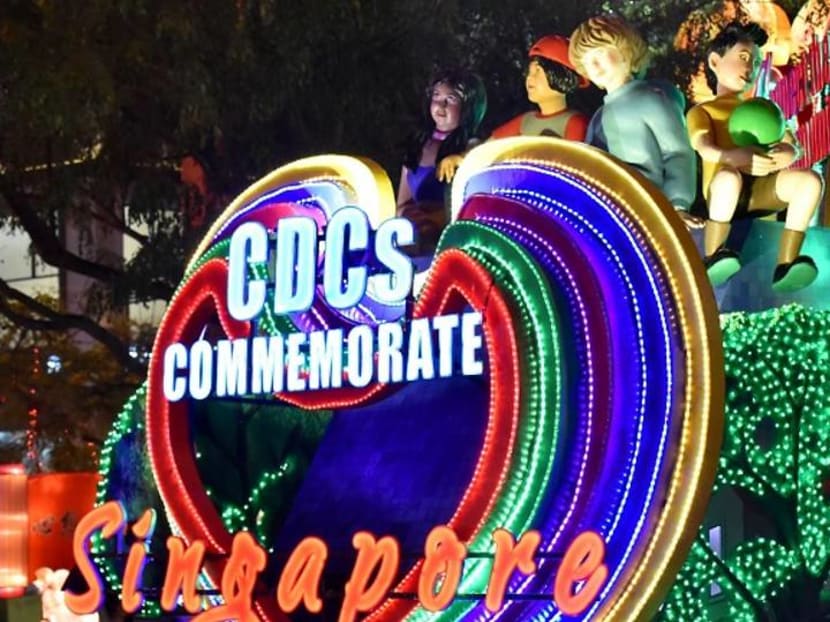 SINGAPORE: It was all bright lights and a kaleidoscope of colours in Chinatown on Sunday (Feb 17), as Chingay rolled into the precinct to mark the end of this year's Chinese New Year celebrations. 
While light rain persisted throughout the evening, scores of visitors continued to crowd the area and bask in the festivities. 
For Ngee Ann Polytechnic students Megan Chew, 17, and Tang Yiling, 18, this year's parade marked the first time that they performed on the float itself. In previous years, they had performed on the ground as parade members.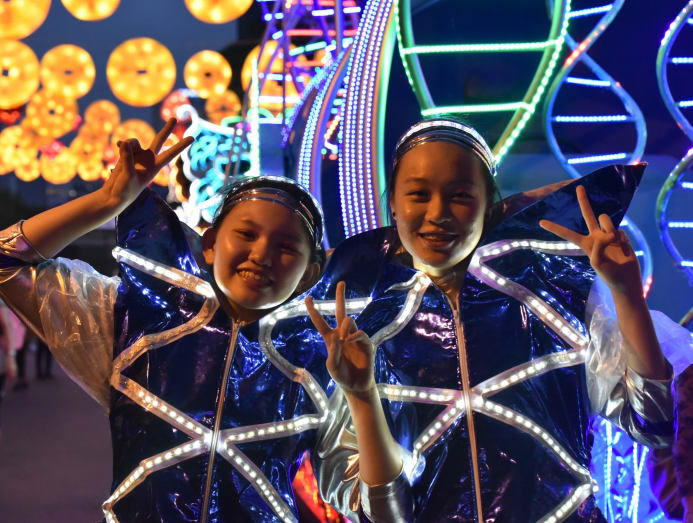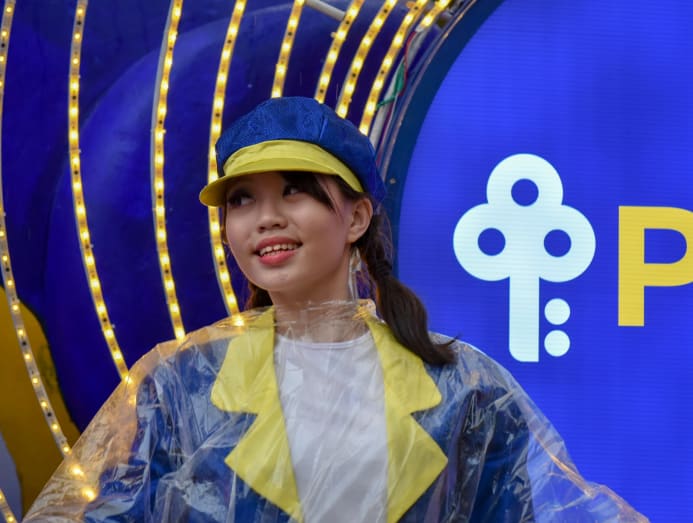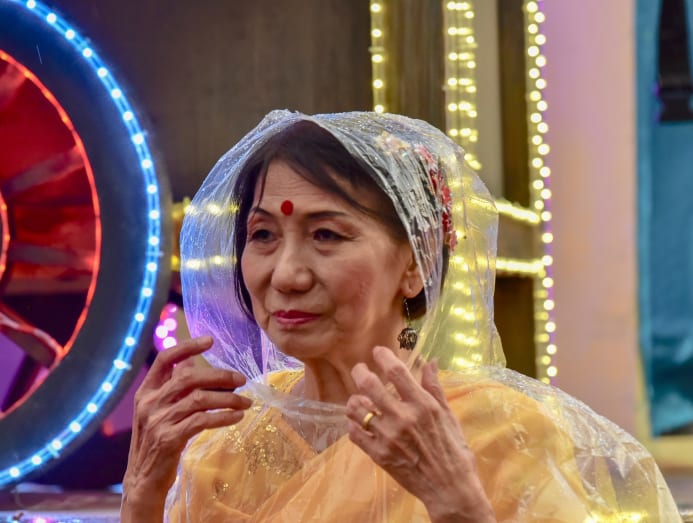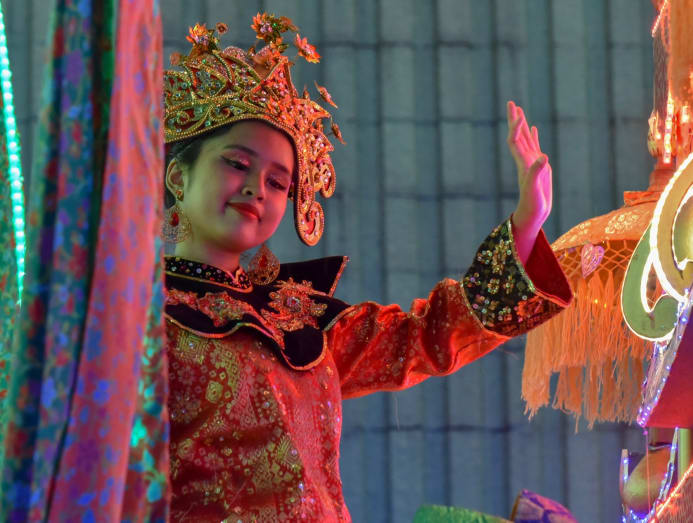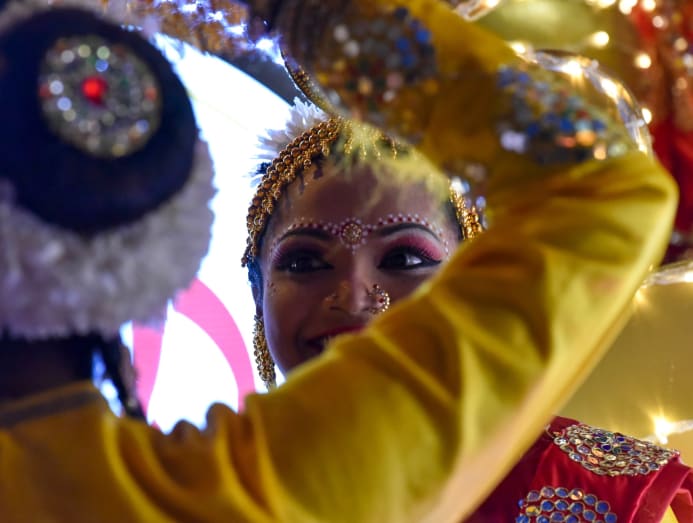 For some, attending the Chingay Parade is a yearly affair. 13-year-old Denise Seow wore a yellow and blue costume this year and her parents were present to show her support.
"She's been doing this for quite a few years and it's great, this a different kind of exposure for my daughter. I want her to experience this atmosphere and what it brings," said her father, Mr Edwin Seow, 48.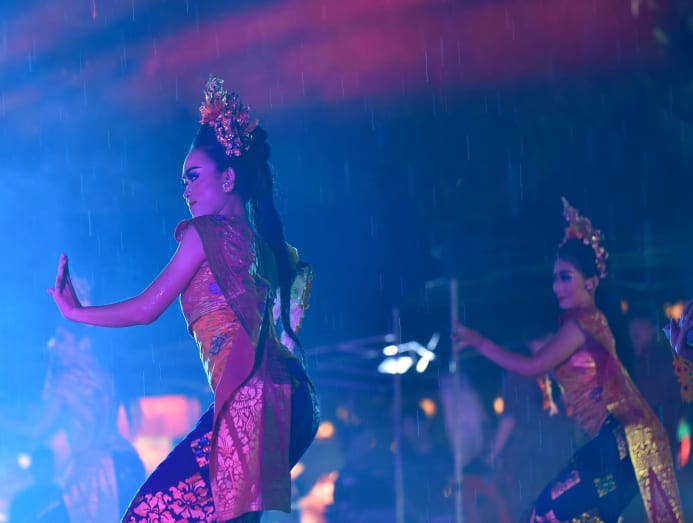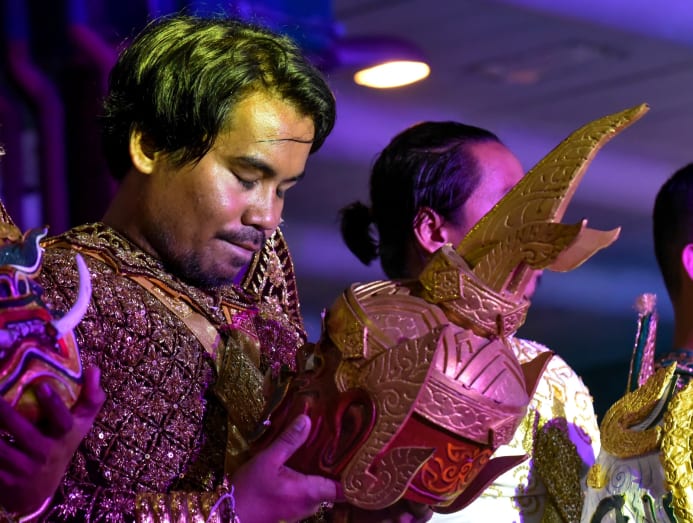 A splendid display of fireworks rounded off the evening's celebrations and many visitors had their cameras and mobile phones out to capture moments of the grand finale.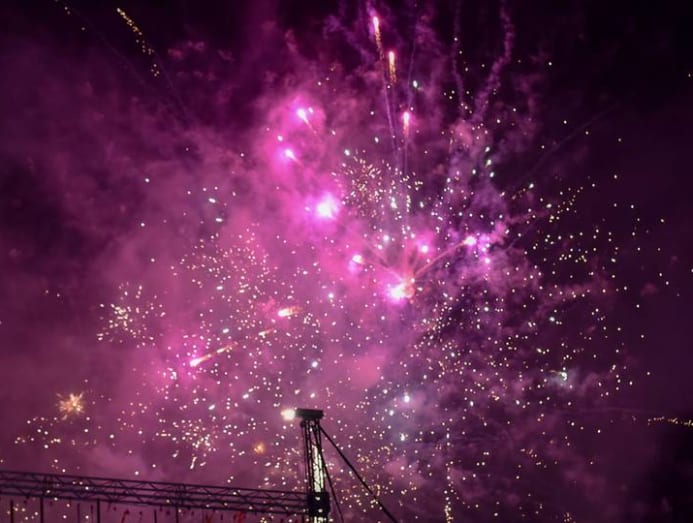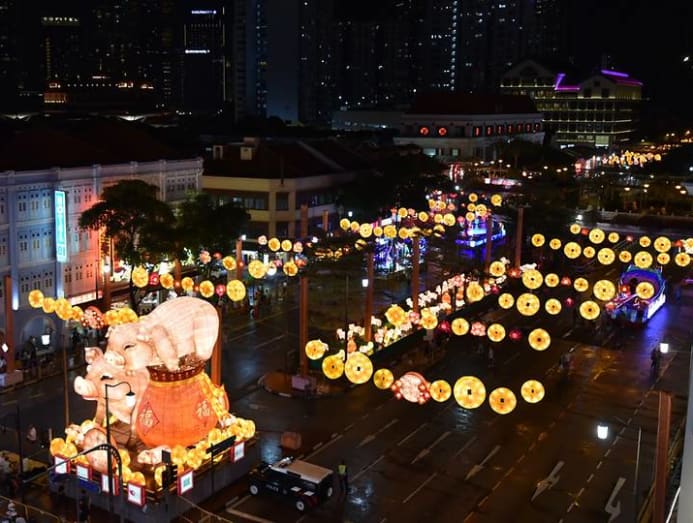 "This is third year we're organising it in Chinatown, so we're really very excited and very happy because we received very good response for the past few years," said Mr Philemon Loh, head of marketing and publicity of this year's Chinatown Celebrations Organising Committee. 
"Although it rained today, we're very happy that it didn't take away the excitement from the general public and I think everyone enjoyed it.
"We hope to bring more festive joy to the public and also to improve on our programmes and activities next year, as well as having more props and performing items here," he quipped.