commentary Singapore
Commentary: Do schools still need paper textbooks in a digital age?
Our children grow up in a world where digital technology pervades every aspect of their lives, and educators need to leverage such tech to help them learn more effectively, argues NIE's Tay Hui Yong.
SINGAPORE: There are few things I love more than flipping through the newspapers in the morning over a hot cup of coffee. But even for a person who grew up loving books, when I now want to learn about or check something, I am more likely to look it up on the Internet.
As a teacher in school, I noticed this tendency to access information online is even more prominent among our current generation of school children. They are what Marc Prensky calls the "Digital Natives", whose lives are so entwined with information technology and digital media that tools like Google and Instagram have become verbs.
Much of their day outside of school revolve around digital platforms: They connect with friends on Snapchat, they download music from Spotify, and they shop online. One wonders then if printed textbooks are compatible with the habits of these learners. Is there potential for our students to learn through digital textbooks?
RISE OF DIGITAL TEXTBOOKS
To be clear, digital textbooks have to be more than the electronic soft copies of printed textbooks. The latter merely lighten schoolbags or save trees from being chopped down only to become mountains of photocopied supplementary notes.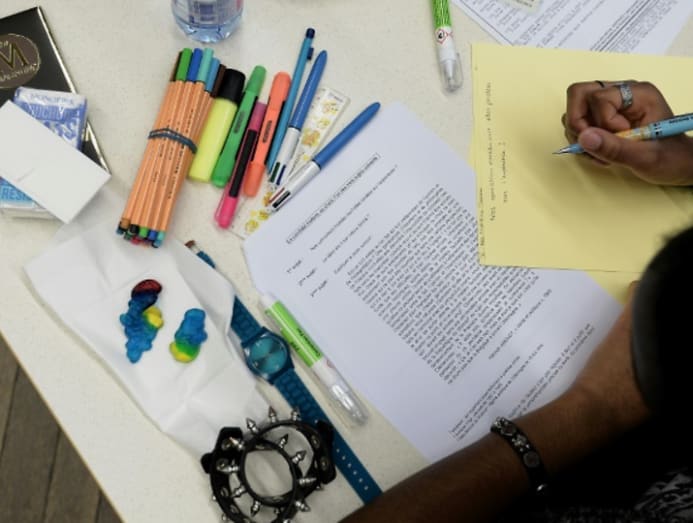 Instead, digital textbooks offer an immersive experience not possible in paper textbooks in three ways that can transform learning and potentially redefine the school experience.
First, digital textbooks present information in rich formats, such as illustrative videos, animations or 360-degrees visual images. Imagine the excitement in examining things not visible to the naked eye, being transported into space or watching an enactment of Shakespeare's play.
Second, they provide interactive formats. Something as basic as hyperlinks embedded into text can allow students to delve deeper into a subject, providing them a personalised learning trajectory. Feedback tools like interactive quizzes also help them check their understanding, giving them timely feedback that research tells us is important to learning.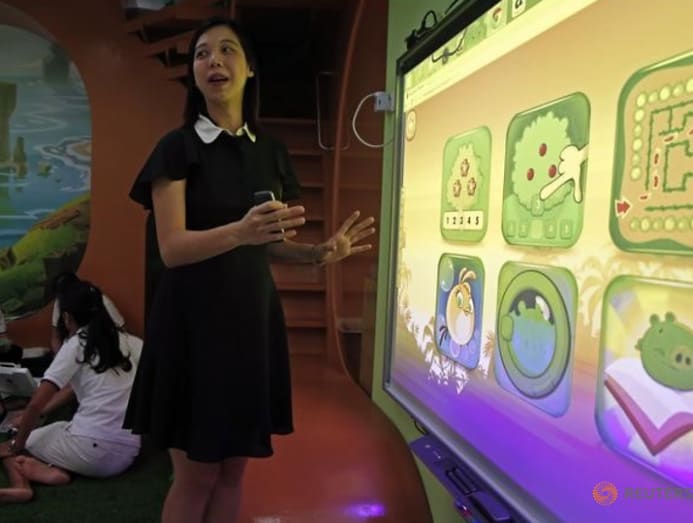 Third, they provide connections with online communities. Unlike paper textbooks where the learner passively consumes information, a digital textbook parked in a device with an Internet connection, like an iPad or laptop, can transform students into producers of knowledge.
Students can learn and share knowledge collaboratively through the use of Google documents, discussion forums or instant messaging chat groups. Students can also express their understanding of the subject in many ways such as through creating photographs, mind-maps, audio or video recordings.
THE CASE FOR DIGITAL TEXTBOOKS
With such a wide array of new features, digital textbooks have the potential to transform learning in the classroom, if we as educators and parents can learn to harness their potential.
I still remember one student saying: "I don't have to feel stupid again", when she realised she could understand an unfamiliar word she came across in a digital textbook by hovering her finger over the word to activate the dictionary.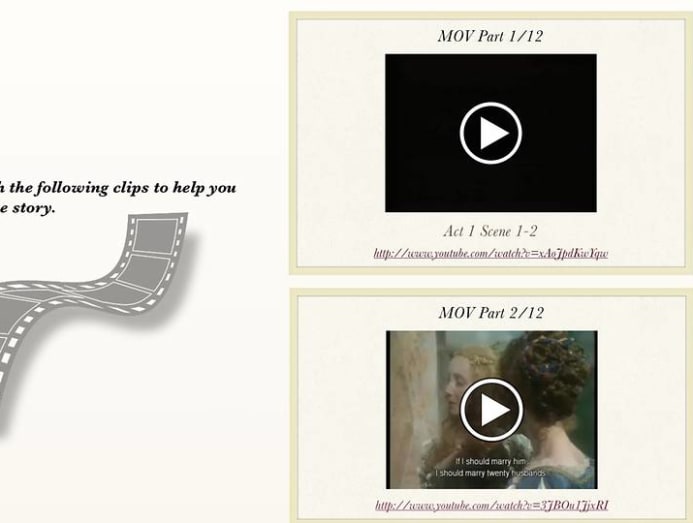 Resources like these and other hyperlinks offer immediate assistance to students and help scaffold learning for those who need it. Tools like these are levelling the playing field and giving students who need help that extra boost.
Best of all, the multi-media platform adapts to our students' varied learning styles, especially for those who may not absorb the best from text. Those with special needs, who have reading difficulties for instance, will have their learning strongly supported by features like text-to-speech, enabling schools to be inclusive, vibrant centres of learning for all.
While education has been mostly one-directional, with knowledge passed on from the teacher to student, the advent of digital textbooks means that learning will be increasingly self-directed.

Students can receive timely and accurate feedback on their own progress. Through bite-sized, self-accessed quizzes embedded in digital textbooks, they can check their understanding in a safe environment, to discover and build on their areas of mastery and focus on subjects for improvement.
Digital textbooks will also ensure that the information contained within is relevant to students and kept current, through the use of updated real-life examples to help students draw links between what they are learning with the world outside their school walls. These can be far more engaging and resonant than paper textbooks, with knowledge and practical applications gleaned better remembered.
CHALLENGES TO ADOPTING DIGITAL TEXTBOOKS
If digital textbooks have such a strong advantage, then it begs the question why paper textbooks are still the norm. Some say the cost of every student owning a tablet is significant, especially for low-income families.

Perhaps, as with all new technologies, some think it is far better to take the conservative approach: Let the concept of digital textbooks mature and kinks like the cost of royalties and subscriptions to educational modules iron themselves out first.
Indeed, for education and academia, a field built on books for thousands of years, it can be daunting to push for digital textbooks. Except for the younger ones, most teachers were raised on ink and paper.
For educators, it will be challenging to figure out how to go about teaching students if students can get all the learning they need from a digital textbook. But precisely because information is becoming so freely available, educators will also have to identify, curate and ringfence the content and knowledge students are taught.

On a practical level, teachers will have to grapple with how to structure classroom learning and learning outside of school. Our education system will also have to learn how to employ technology to put together relevant learning materials that students can access on their digital textbook.
EXPLORE FURTHER, TAKE ACTION FOR DIGITAL NATIVES
It would be a pity if sheer sentimentality or concern for the bottom line prevents a more pervasive adoption of digital textbooks.
Certainly, digital textbooks are not a panacea for better learning, because whether we can unleash the potential transformative powers of digital textbooks will depend on the actions we take.

Research, including mine, has shown that ultimately, students need skillful teachers who can capitalise on multi-media resources, interactive features and self-assessment tools that digital textbooks offer to help them become more self-directed learners.
The good news is that apps for putting together such digital textbooks are becoming increasingly widespread and user friendly, such that even a novice like myself can put together a few modules to support teaching.
Some professional development will be in order, but I am confident that educators who aspire to bring about positive learning outcomes will be open to exploring further and ultimately take action that are in the best interests of our Digital Native learners.
Dr Tay Hui Yong teaches at the National Institute of Education's curriculum, teaching and learning academic group. Her research has focused on self-regulated learning, authentic assessment and other ways to improve the learning experience for students.