SINGAPORE: The Immigration and Checkpoints Authority (ICA) foiled 93 attempts to smuggle more than 10,000 COVID-19 test kits of different brands in 2021, the authority said on Tuesday (Feb 15).
Officers also detected four attempts to smuggle ivermectin, involving more than 2,500 tablets.
Ivermectin is a prescription-only medicine registered in Singapore for the treatment of parasitic worm infections.
About 5,860 contraband cases were detected among imports of low-value goods in 2021, a 40 per cent increase from the year before, ICA said in its annual report on Tuesday.
The authority said the uptick in the number of contraband smuggling attempts via airfreight and parcels, specifically low-value goods, "is consistent with the boom in e-commerce in recent years".
Low-value goods are those subjected to GST relief when they are imported by air or post.
However, the overall number of contraband cases detected at the ICA checkpoints decreased from 41,000 to 27,000 in 2021, or by about 33 per cent. This was due to the significant fall in traveller volume.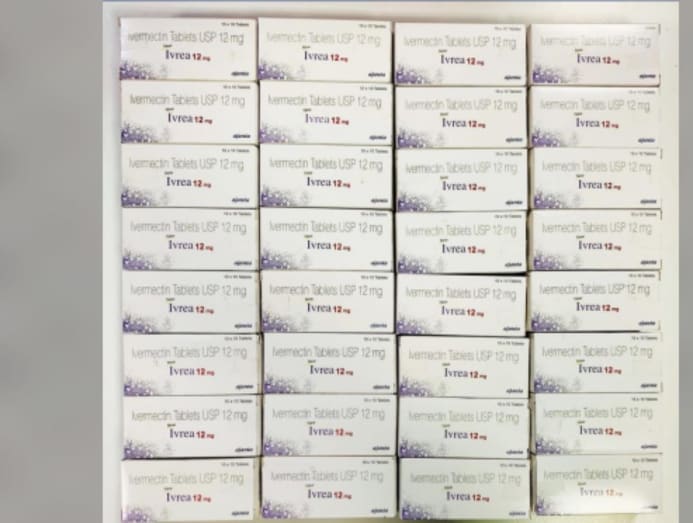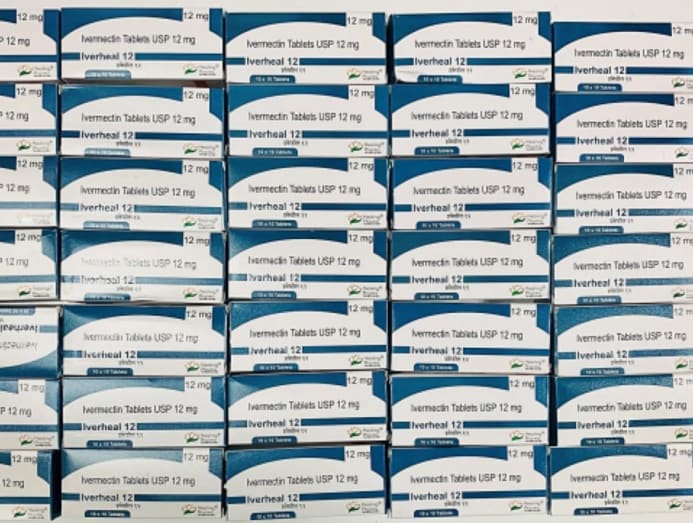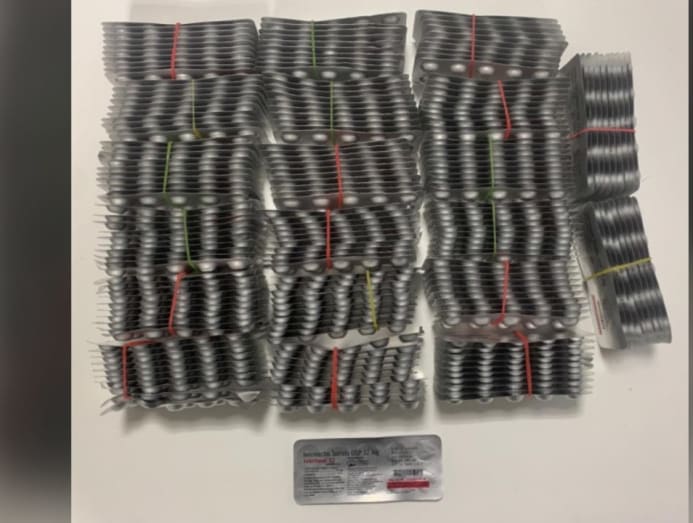 TYPES OF CONTRABAND SMUGGLED
But among the items seized were "huge consignments" of contraband cigarettes and drugs hidden among legitimate consignments transported by lorries.
"In some of these cases, the offenders had used sophisticated methods of concealment, making it harder for authorities to detect," ICA said.
This included hiding the cigarettes in air-conditioning units, rolling paper drums, ventilation fans, or in various modified compartments in the vehicles.
"ICA will continue to watch this very closely as similar methods of concealment may be used to smuggle arms and explosives into Singapore," it added.
In all, ICA cleared 10.8 million consignments, containers and parcels and more than 29.5 million low-value goods through air cargo checkpoints.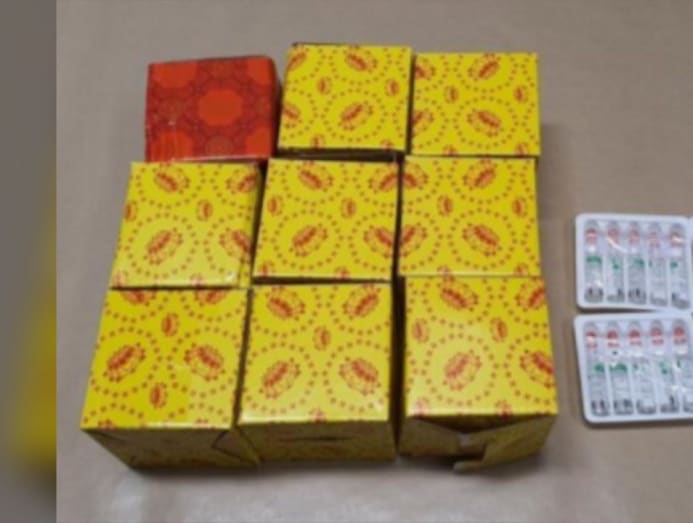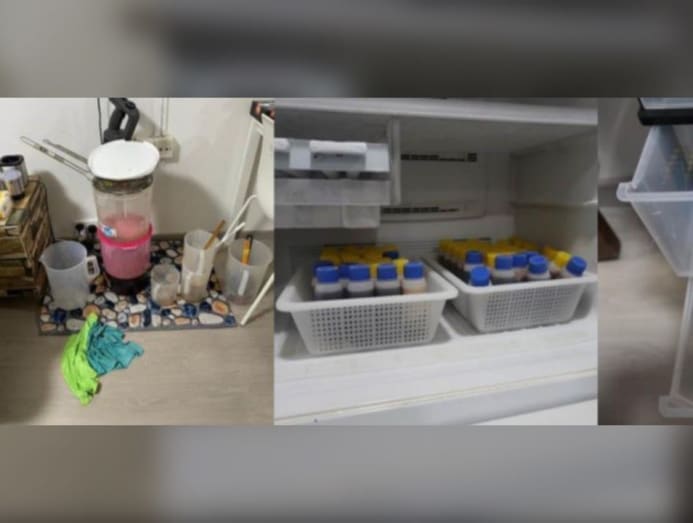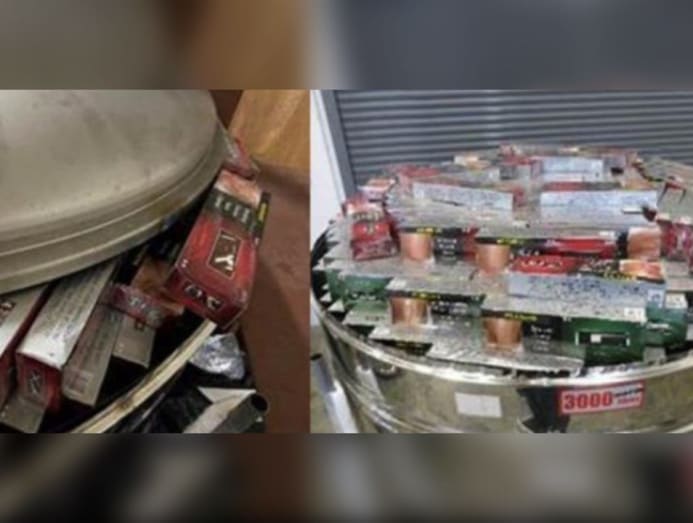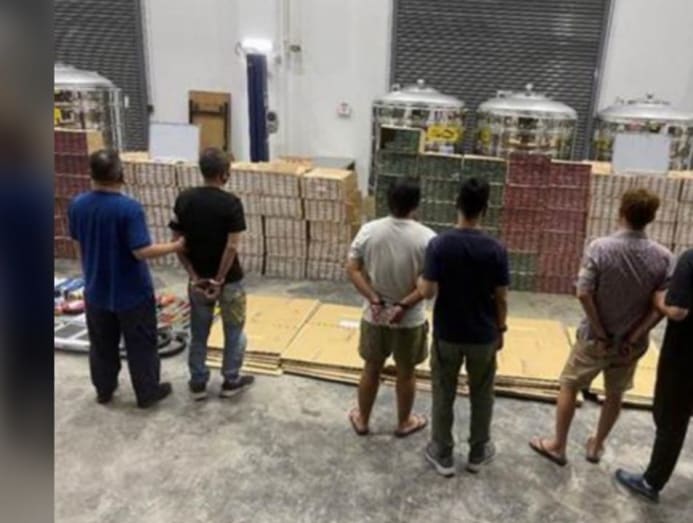 EMPLOYERS FAILED TO EXERCISE "DUE DILIGENCE"
There was a drop in the number of immigration offenders as well as arrests of harbourers and employers in 2021.  
The total number of immigration offenders arrested fell by nearly 25 per cent, from 473 to 355 last year. A total of 236 harbourers and employers of these offenders were arrested, down from 279 in 2020.
The ongoing COVID-19-related border control measures have resulted in fewer social visitors in 2021 and hence a lower number of overstayers, said ICA.
The biometric screening at the checkpoints also allowed officers to "more effectively" detect immigration offenders attempting to use a false identity to enter Singapore, it added.
Most of the immigration offenders employed by errant employers were found working in the construction sector, maintenance and food and beverage industries, or as freelance house cleaners and odd job workers, said ICA.
"The majority of the harbourers and employers failed to exercise due diligence to conduct checks before employing these immigration offenders or renting out their premises to them. They either did not check the foreigners' immigration status or failed to ensure that the immigration status would be valid throughout the tenancy period," ICA added.
The authority said that it will continue to publicise and raise public awareness of immigration offences, adding that it seeks public and employers' cooperation to deny offenders shelter and employment, as well as to report suspected cases quickly to ICA.
Marriage of convenience-related offences have fallen in recent years - from the peak of 284 people convicted in 2013, to five last year. 
Meanwhile, the number of of travellers cleared at checkpoints plunged from more than 42 million in 2020 to 5.9 million last year – a 86.0 per cent drop. The authority attributed this to border closures and travel restrictions in many countries due to the COVID-19 pandemic.