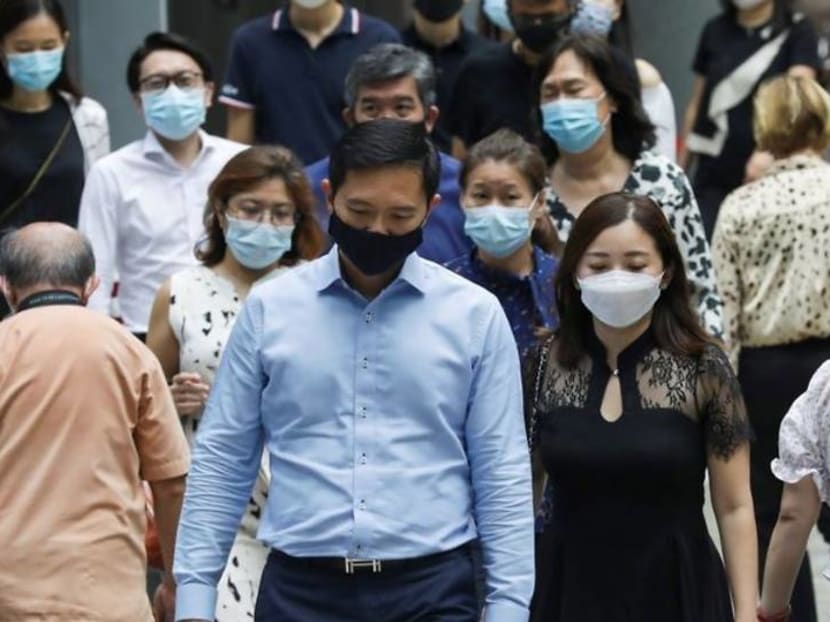 SINGAPORE: As the COVID-19 situation in Singapore stabilises and with vaccination rates climbing, companies in Singapore are preparing for a partial return to the office with some intending to retain flexible working arrangements.
From Thursday (Aug 19), up to 50 per cent of the workforce can return to workplaces, authorities had previously announced.
While there was some easing of safe management measures from September last year - allowing a portion of workers to return to the office - Singapore had returned to working from home by default from May when rising COVID-19 cases triggered tighter restrictions.
Come Thursday, the gradual opening of workplaces will restart and a number of companies told CNA that they will adjust their hybrid working arrangements.
StarHub employees who have been working from home will return to the office twice a week, while continuing to work the other three days at home.
"We believe that the hybrid work model is the way forward, as it provides our staff with a good balance between flexibility,  face-to-face collaboration and interaction, and appropriate safe distancing safeguards," a spokesperson said.
The Singapore office of Japanese multinational NEC said that currently, 80 per cent of its 700 employees work from home. From Aug 19, the company will adopt hybrid work arrangements so that 50 per cent of workers can return to the office, while letting individual business units decide how to implement this.
GRADUAL RETURN
Not all companies are planning an immediate return.
Mastercard said its employees can return to the office, if they wish to, from Aug 23. They can register the days they wish to go to the office using an internal online tool, which will disallow staff from returning once the daily quota is reached.
"Some of our offices in other countries, depending on the relaxation of safety measures, have already moved into a hybrid working environment where employees work from office two or three days a week. 
"We envision a similar approach for our Singapore office as the situation improves," said Mr Shafi Shaikh, head of Mastercard Asia Pacific's crisis management team.
PR agency Golin is also taking a gradual approach. Employees can choose, until the end of the year, to work from home or return to the office.
"I think that gives us time to plan for the new year and how we're going to look at the office going forward," said Mr Darren Burns, Golin president for the Asia Pacific.
"I think people are used to having that kind of freedom now, which is great. So we're starting to think about what is the future of work and what the office environment means for us."
HYBRID WORK MODEL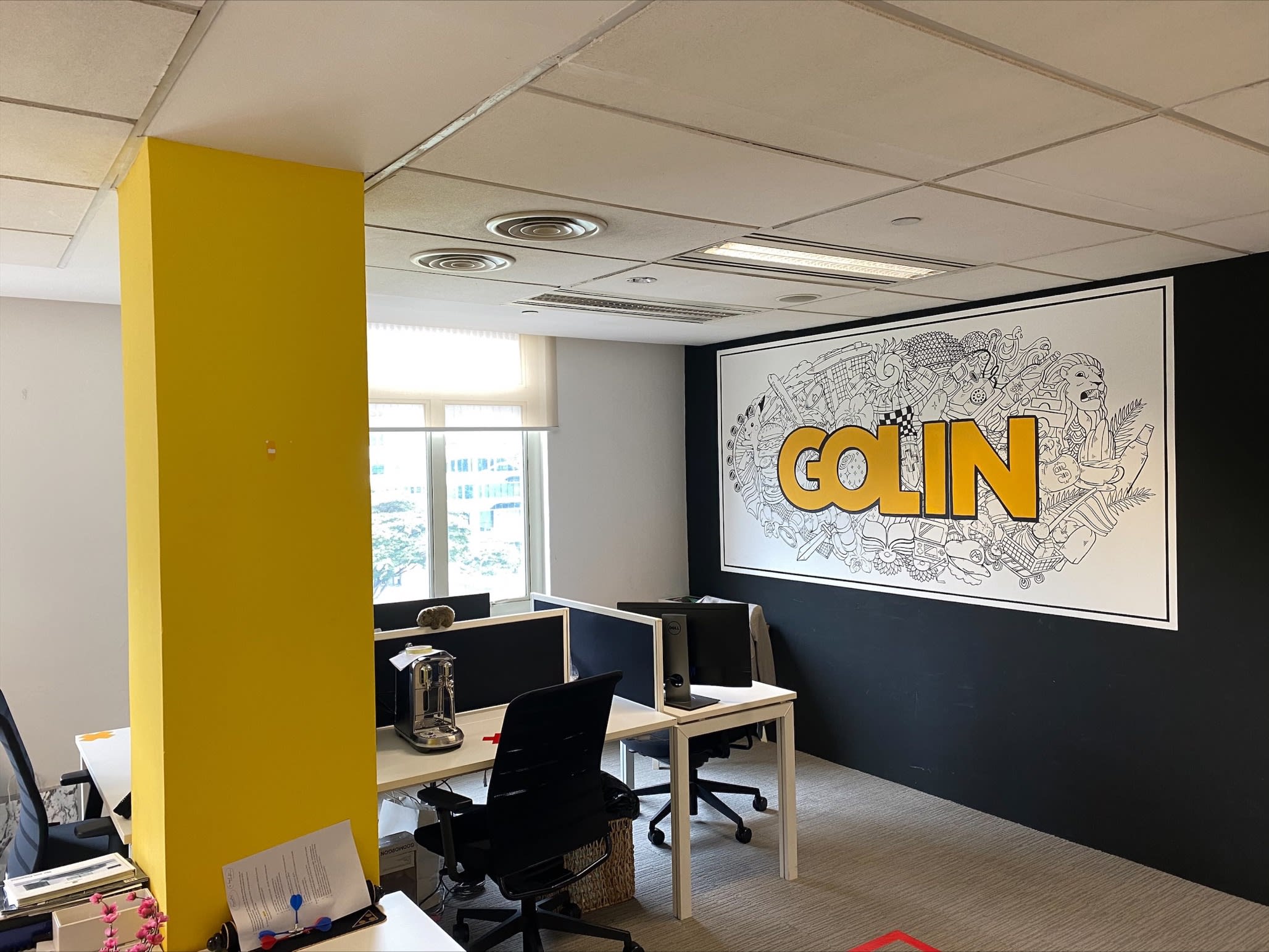 Mr Burns noted that a "human touch" is preferable for onboarding newcomers, face-to-face meetings are still better for collaboration and that a flexible, hybrid model would be ideal. 
"I think there is a yearning to be social for a lot of people, especially our younger people in the office. They really want to be in the office every day or a few times a week to see their friends to catch up, have lunch, all those things that you don't have working remotely," he said.
It is not the only firm that is looking into adjusting long-term policies. NEC said that it has set up a "Future of Work" task force to study this. 
"It is evident that remote working will form the core of a hybrid work environment where we need to reimagine our process, technology infrastructure and management style to achieve better employee engagement, operation efficiency and business outcome," said Mr Teh Chong Mien, managing director of NEC APAC (Singapore).
Meanwhile, some firms already have flexible working arrangements in place and these will continue going forward.
Mr Max Loh, Ernst & Young's Singapore managing partner, said that while the company has been on flexible work arrangements since 2010, the practice was "somewhat accelerated" by the COVID-19 pandemic.
"Moving forward, this hybrid approach to managing where employees work from will remain very much the norm," said Mr Loh.
He said that while workers value the ability to adjust and adapt their work schedules, there has also been feedback from people, especially new hires, who appreciate in-person coaching and mentoring, as well as social interaction. These and other factors, such as workspace optimisation, will be considered in any adjustment to work configurations.
NO REQUIREMENT TO BE VACCINATED
A survey in March by human resource consulting firm Randstad found that seven in 10 respondents in Singapore wanted to return to the workplace in a post-COVID-19 environment. The result mirrors those in other surveys done last year.
A more recent poll this month on the members of EGN, a network of professionals and business leaders, found that among knowledge workers 35.5 per cent would be returning to the workplace after Aug 18, while 22.5 per cent would not be. Another 28.3 per cent were unsure and said "maybe".
The survey, which had about 140 respondents, focused on knowledge workers as they are a primary group of workers who can work from home.
The survey also said that a small proportion of respondents (8 per cent) had employers who are mandating their staff members be vaccinated before returning to the office. Most, or 83.3 per cent, did not face such a requirement.
Singapore's vaccination rate - counting people who have received two doses of the vaccine - was at 76 per cent as of Tuesday.
None of the companies CNA contacted required staff to be vaccinated before returning to the workplace.
NEC said that it maintains a vaccination status registry of all employees so it can deploy them safely. 
EY's Mr Loh said: "There will be no differentiation between vaccinated and non-vaccinated employees in terms of performance evaluation as that is primarily dependent on merit, performance, teaming and contribution to the business."
Mastercard's Mr Shafi said that the company is strongly encouraging all employees to get vaccinated as soon as they can and providing them with up to 10 days of COVID-19 related leave to get vaccinated or attend to COVID-19 emergencies involving their family members or dependents.
"The pandemic has irrevocably changed their expectations of work. More employees now prefer greater work autonomy and flexibility to choose their work schedule and location," said Ms Jaya Dass, managing director for Randstad Malaysia and Singapore.
"It should not come as a surprise to employers that some workers will expect remote work to continue even after the pandemic and are willing to switch employers if they are not given the option to exercise their work flexibility."