COVID-19 fatalities among residents accounted for about half of 'excess deaths' in 2021: Ong Ye Kung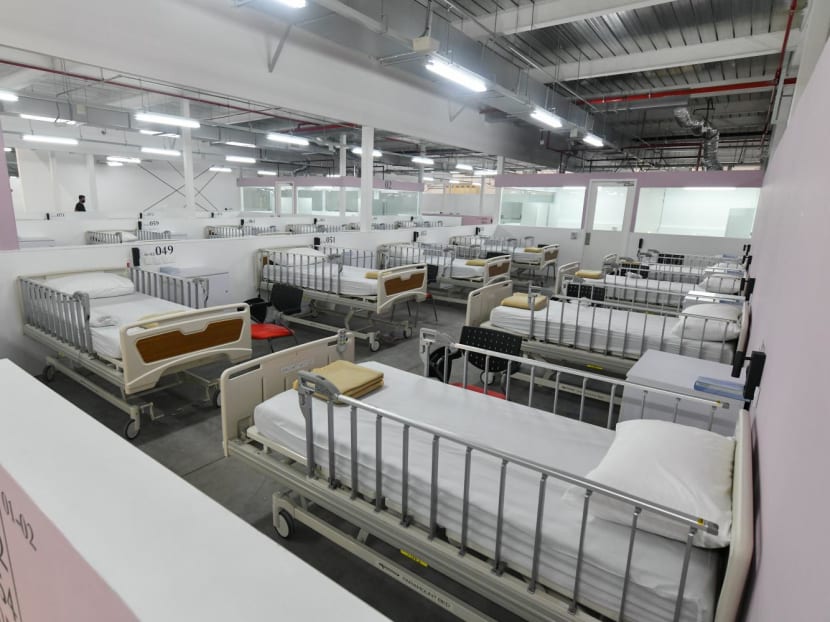 SINGAPORE: COVID-19 fatalities among residents accounted for about half of the "excess deaths" logged last year, said Health Minister Ong Ye Kung in Parliament on Monday (May 9).
Excess deaths refers to the increase in rates or counts of deaths from all causes during a period of crisis, compared to that expected under normal conditions.
Singapore had 1,535 excess deaths among residents in 2021, after accounting for ageing, said Mr Ong. Of those, 804 were officially attributed to COVID-19, making up 52 per cent of the excess deaths.
"There are excess deaths in 2021 because there has been a global pandemic causing millions of deaths around the world and Singapore is not exempted," he said.
Mr Ong was responding to Member of Parliament Leon Perera (WP-Aljunied), who had asked about the number of excess deaths due to COVID-19 and the formula the Ministry used to calculate the deaths.
Mr Ong explained that excess deaths meant comparing death rates across the years, taking into account the changing age profile of the population.
"If the death rate goes up in a pandemic above that expected in the absence of a pandemic, and over what is expected from population ageing, it means there are excess deaths," he said.
Singapore's age-standardised death rate has decreased from 563 per 100,000 residents in 2017, to 519 per 100,000 in 2020, Mr Ong noted.
In 2021, however, the rate increased to 557 per 100,000 residents, almost back to 2017 levels. This meant there were excess deaths in 2021 compared to 2020, he said.
"During a pandemic, excess deaths will be higher than officially reported deaths directly caused by the disease," said Mr Ong, citing reasons such as changes in care-seeking behaviours and deaths where COVID-19 infection might have been a contributory factor but not the main cause.
REASONS BEHIND EXCESS DEATHS
He cited a recent World Health Organization report that while the officially reported number of COVID-19 related deaths around the world was slightly more than 6 million, the excess deaths was 15 million, about 2.5 times more.
This, he said, could be due to the under-reporting of deaths in regions where testing is insufficient, or where data is difficult to collate.
Additionally, there would have been deaths where COVID-19 infection might have been a contributory factor but not the main cause.
Third, individuals with chronic conditions may have put off their check-ups and treatments during the pandemic, to their own detriment, he said.
Fourth, there are many regions where the healthcare systems were overwhelmed, affecting proper care for patients.
In Singapore's case, the remainder excess deaths could be due to these factors except under-reporting and hospitals being overwhelmed, he said.
"We prioritised the protection of our healthcare system, going into a circuit breaker when necessary," said Mr Ong.
"So although our hospitals came under significant pressure at the height of the infection waves, they were not overwhelmed and hospitals could continue to give priority to serious and urgent cases," he said.
Mr Ong also said that Singapore uses well-established, internationally practised methods to calculate excess deaths, and will release a special report soon on the number of such deaths over the past two and half years of the pandemic, and the key factors causing them.