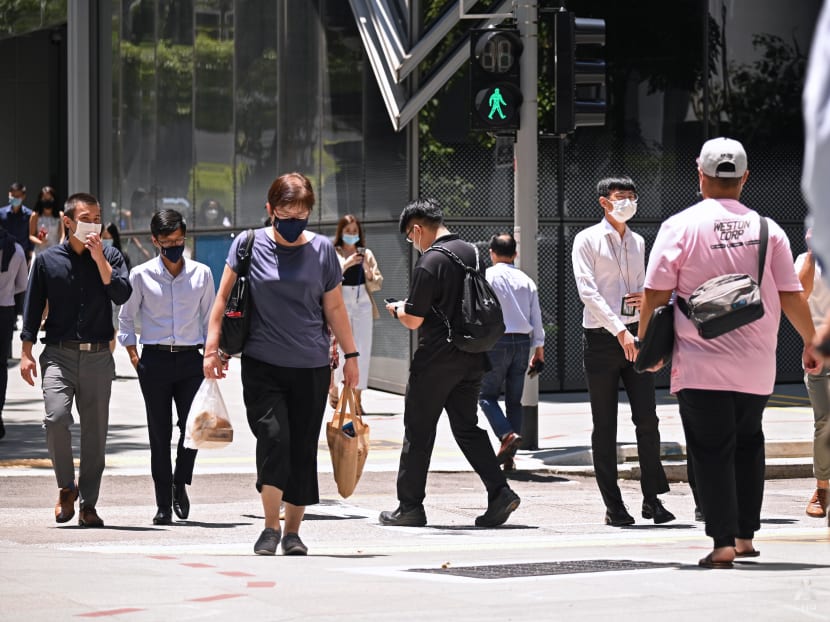 SINGAPORE: The Ministry of Health (MOH) said on Thursday (Sep 23) that ground operations are "much strained", with growing case numbers and home recovery the default mode of care management for COVID-19 patients.
Some patients on home recovery said they have not received instructions from authorities about tests or what they should do after they tested positive.
"The surge in cases has caused delays and we seek your patience and understanding. We are streamlining our operations and will get to you as soon as possible," said MOH in response to media queries.
On Thursday, Singapore reported another high of 1,504 COVID-19 cases, of which 1,491 are local infections.
Home recovery patients now account for up to 40 per cent of cases every day, said MOH.
Since Sep 15, fully vaccinated patients aged 12 to 50 can recover at home if they meet the criteria. This was expanded on Sep 18 to COVID-19 patients aged up to 69.
Such patients must have no severe co-morbidities or illnesses. They must be able to self-isolate in a room, "preferably" with an attached bathroom, said MOH.
There must also be no household members who are more than 80 years old or are in one of the vulnerable groups, such as pregnant women or those with weakened immune response, added MOH.
Those on home recovery will receive an SMS providing more information about what they should do during the 10-day period.
"Try not to call (the) quarantine hotline, MOH hotline, QSM hotline etc – this will just further jam up the system," said MOH on Thursday.
"We are setting up the home recovery buddy system and beefing up our resources, and the home recovery buddy will get back to you." 
COVID-19 patients are admitted to hospitals and community care facilities if they are 80 and above, or if they are 70 and above and unvaccinated. Those who have underlying illnesses are also admitted to hospitals or community care facilities.
On Wednesday, Prime Minister Lee Hsien Loong said MOH's COVID-19 case management task group is doing its best to "scale up" operations and make sure all patients are well cared for.
The task group administers the whole process for COVID-19 patients, from detection to recovery, he said in a Facebook post.
This includes assigning patients to appropriate care facilities, arranging for transport, and briefing them on what they need to do, including those who choose home recovery.
"We now encourage fully vaccinated patients to recover at home wherever possible," said the Prime Minister.
"This is less disruptive for them, especially if their symptoms are mild. It will also reduce demand for hospital beds, so that the seriously ill ones can get the treatment they need.
"I know this is a stressful time for those with family members who have COVID-19. Some of you have written to me to express your frustrations, or question why MOH takes so long to get in touch after you or a loved one has tested positive."
On Sunday, Health Minister Ong Ye Kung said accident and emergency (A&E) departments and general wards in Singapore's hospitals are coming "under pressure", amid the surge in COVID-19 cases.
He said MOH is encouraging younger, vaccinated people to recover from home, with more than 98 per cent of cases with "no or mild symptoms, and tend to stay that way until they recover".