Mickey Mouse sails to Singapore: New Disney Cruise Line ship to make country its home port from 2025
The exclusive partnership - Disney Cruise Line's debut in Southeast Asia - will last for at least five years. 
SINGAPORE: Mickey and friends are coming to town and calling it home, on a ship at least.
A new Disney Cruise Line vessel will make Singapore its exclusive home port for at least five years from 2025, in a partnership between the Singapore Tourism Board (STB) and the cruise line. 
Singapore will be the company's first exclusive home port in Southeast Asia.
The as-yet unnamed ship will be the eighth and largest in the Disney Cruise Line fleet and also the largest cruise ship welcomed to Singapore's shores, said Minister-in-charge of Trade Relations S Iswaran at the official announcement on Wednesday (Mar 29). 
"By all accounts, this is a major milestone in the evolution of our cruise industry," said Mr Iswaran.
Disney Cruise Line had announced in November that it would acquire Genting Hong Kong's Dream Cruises' unfinished ship, after the latter filed for bankruptcy through its holding group. 
The new ship that will call Singapore its home port is the same one Disney Cruise Line acquired from Dream Cruises, confirmed Mr Thomas Mazloum, president of Disney Signature Experiences. 
The ship's construction is projected to be completed at a shipyard in Germany, under the management of Meyer Werft, the same company that built three other Disney Cruise Line vessels. 
The new ship will have an estimated passenger capacity of about 6,000 with about 2,300 crew members. 
The 208,000-gross-ton ship is expected to be among the first in the cruise industry to be fueled by green methanol, one of the lowest emission fuels, said STB and the cruise line in a joint press release. 
"Disney Cruise Line's decision to home port in Singapore affirms our position as the region's premier cruise hub and major player in cruise tourism," said Mr Iswaran. 
"It is also significant that Disney has chosen Singapore to home port its first cruise ship in Southeast Asia. It speaks volumes of our region's significant potential for cruise tourism, and to become, as some have described it, the Caribbean of the East." 
2023 marks Disney's 100th anniversary, and the expansion to the cruise line is currently undergoing an "ambitious expansion" with new ships and new destinations around the world, said Mr Josh D'Amaro, chairman of experiences and products for Disney Parks. 
"As we like to say, Disney Cruise Line is where magic meets the sea. For many guests, our ships, they are the true destination," he added. 
Passengers can look forward to themed restaurants, Broadway-style shows with interactive characters and Disney kid clubs. The ships also feature Mickey Mouse-inspired colours and signature red funnels. 

More details about the maiden voyage of the Singapore-based ship, itineraries and onboard experiences will be announced at a later date.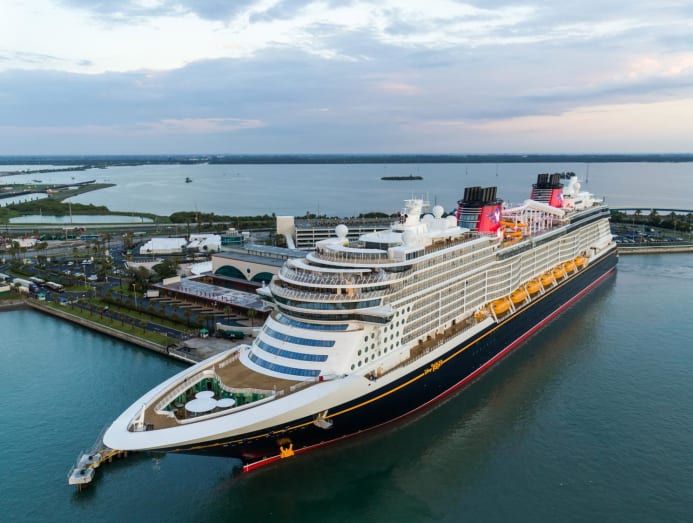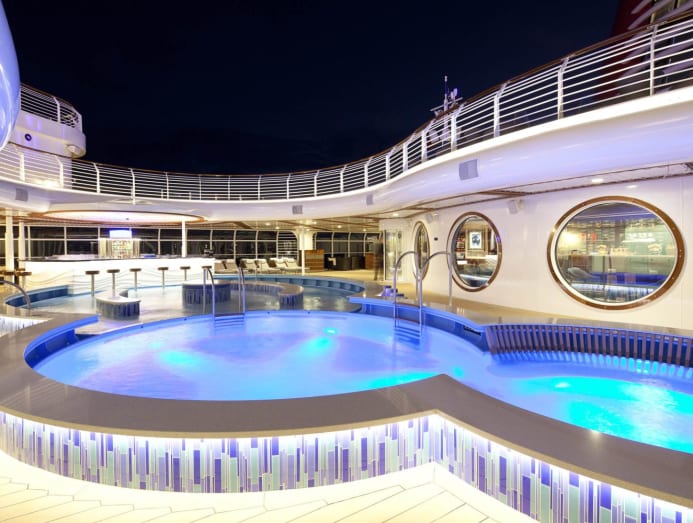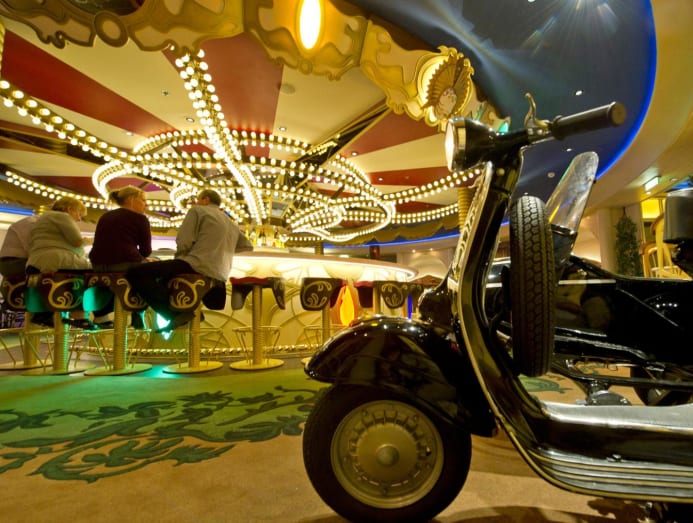 STATE OF CRUISE INDUSTRY
As Singapore emerges from the COVID-19 pandemic, its cruise industry is recovering well, in tandem with global travel, said Mr Iswaran.
In 2022, 1.2 million passengers passed through Singapore's ports, or two-thirds of pre-COVID-19 levels.
"This bodes well for the industry to recover to pre-pandemic levels soon," said Mr Iswaran.
The cruise industry currently contributes about S$630 million (US$474 million) of Singapore's GDP, and accounts for about 7,000 jobs here, said STB chief executive Keith Tan.
The Disney Cruise Line ship will increase this "quite significantly" given the ship's capacity, he added.
Mr Mazloum said Disney expects and welcomes "very strong interest" from the Southeast Asian market, since it is Disney Cruise Line's first appearance in the region.
Currently, the other ships cater predominantly to clients from the US market, he added.