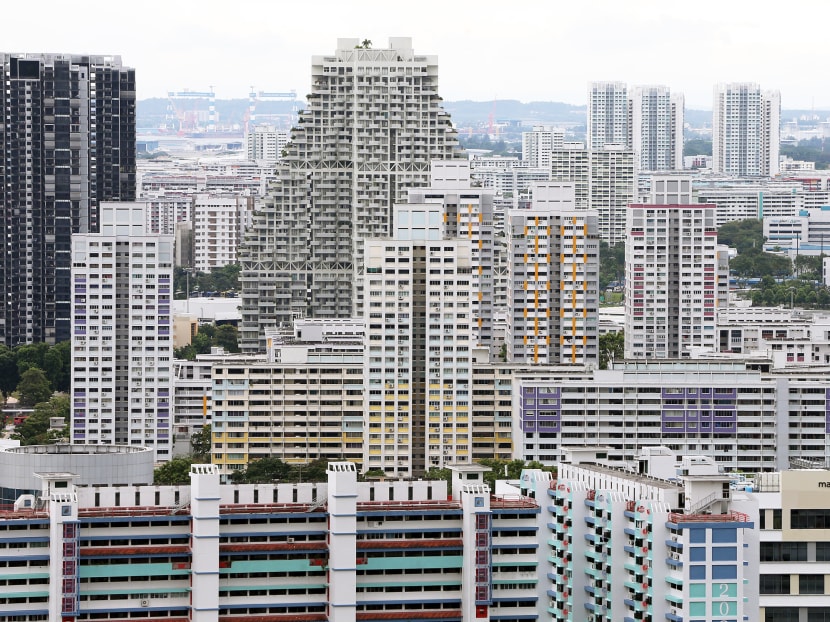 SINGAPORE: Resale prices of public housing flats will likely continue to rise over the next few quarters, but at a more moderate pace – losing some steam on their growth momentum seen this year, said property analysts.
Resale prices hit an all-time high after growing 2.7 per cent in the third quarter of this year, according to flash estimates released by the Housing and Development Board (HDB) on Friday (Oct 1).
Since the start of the year, prices have grown by 8.9 per cent on the back of drawn-out construction delays in Build-to-Order (BTO) projects, which have driven homebuyers to the HDB resale market.
Analysts are now expecting the fourth quarter of this year to record similar price increases as previous ones, bringing growth for the entire year to 10 to 12 per cent.
This would mark one of the "fastest gains" since 2010, when prices surged by 14.1 per cent, said Ms Christine Sun, senior vice-president of research and analytics at real estate firm OrangeTee & Tie.
The momentum will likely carry over into next year, said Ismail Gafoor, CEO of PropNex, predicting that prices will grow between 8 to 10 per cent for the whole of 2022. This is in stark contrast to years of negative growth from 2013 to 2018. 
WHY PRICES WILL CONTINUE TO RISE
This is because the demand for HDB resale units will continue to far outstrip supply in the short-term, he said.
"The reason for the demand is the delayed construction. And as long as (that continues), demand is strong, buyers have to pay a premium and that translates to an increase in prices."
Describing the market as "sticky", Dr Lee Nai Jia from the Institute of Real Estate and Urban Studies (IREUS) at the National University of Singapore added that the latest increase in prices may set off even higher offers from buyers.
"Because in the past, the perception is that probably these (increases) will go off, so buyers will resist the increase in prices from sellers.
"But seeing the prices continue to increase, buyers may be triggered to act and pay a much higher price," said Dr Lee.
Yet, even as prices are set to increase, experts said they expect the pace of growth to lose some steam.
There are already signs that this is happening, as the 2.7 per cent increase predicted for Q3 2021 is the lower than figures from preceding quarters, said Dr Tan Tee Khoon, Country Manager of PropertyGuru Singapore.
"From Q4 2020 to Q2 2021, the HDB Resale Price Index has consistently grown by at least 3.0 per cent each quarter," he noted.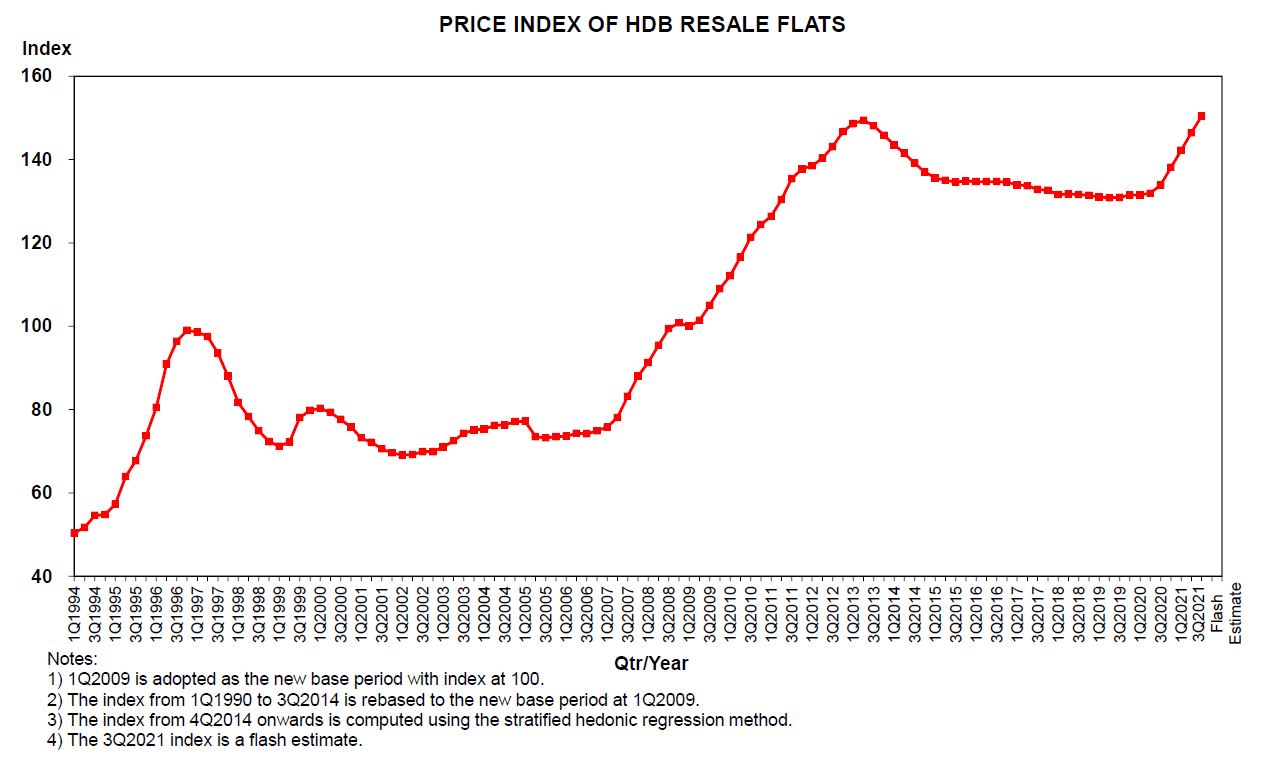 Mr Nicholas Mak, who heads research at ERA Realty, said that this could mean price growth has peaked.
"The 3 per cent quarterly rate of housing price increase is unsustainable as neither the average household income nor the local population is growing at that rate," said Mr Mak.
In addition, IREUS' Dr Lee said that borders may open up further next year, which could ease the manpower crunch and get BTO construction back on track – tempering demand for resale flats.
Mr Ismail added that around 30,000 BTO flats are going to meet their minimum occupation period next year, compared to the 20,000-odd flats from this year.
This could mean more resale flats will be put on sale too, helping to ease supply constraints, he said.
But ERA's Mr Mak also cautioned that this might raise the price index further, as newer flats typically command higher prices.
TIME TO INTERVENE?
Experts said authorities will be keeping close tabs on the market, as the current pace of growth is not sustainable in the long run.
"(Authorities) definitely will not accept double-digit growth over a sustained period of more than two to three years. It's not to the greater good of citizens.
"Because if property prices go up 10 per cent for a continuous period of five years … immediately, the issue of affordability will come in because our salaries don't go up the same in five years," said Mr Ismail.
But intervening now with tools, such as cooling measures, could also do more harm than good, added the experts.
"The economy is still in (early) stages of recovery, and any cooling measures may rock the boat and lead to even more unforeseen implications," said IREUS' Dr Lee.
It is also "tricky" to come up with a policy instrument that can reduce prices "in a highly precise way", he added.
"I think the best way now is maybe to just wait out for the supply situation, rather than implementing certain capital gains kind of measures that will have short-term and long-term disruptions to recovery."
ERA's Mr Mak also said implementing cooling measures would be like "using a baseball bat to swat a fly".
"The only way is to come up with more BTO flats and try to solve the construction supply problem as best as they can," he said.