SINGAPORE: Ms Patricia Tan went through five years of in-vitro fertilisation (IVF) attempts before getting pregnant with her daughter in November 2019.
The 38-year-old went through six rounds of IVF, each cycle requiring hormone injections, multiple surgeries, doctors' visits and blood tests. 
Along with each cycle came the highs of hope that the process would result in pregnancy and the lows of finding out it wouldn't be happening. 
At her lowest, Ms Tan, whose daughter is now 18 months old, found herself in what she described as a "dodgy" HDB flat alone with a man who claimed to be able to do some "healing" to improve her fertility. 
The IVF journey tested her marriage, and she said that at the time, she didn't feel that her husband was giving her the support she needed. 
"He was always there for me. It's just not the kind of emotional support that women, especially women going through IVF, can give one another," she said. 
While he comforted her by saying it does not matter to him if they have children, and loved her without a doubt, she felt that her husband did not understand what she was going through.
"It's very difficult for husbands to know exactly what we are going through or empathise. I was on an emotional rollercoaster and those hormone injections didn't help," she said. 
Through it all, it was the support of other women going through IVF, whether here or overseas, that kept her going, she said. 
"We bonded ... We formed a community."
"It was nothing but isolating, very lonely and... very discouraging as well": A mother tells us of her journey to conceive when round after round of in-vitro fertilisation failed and how important support is for others like her going through IVF treatment.
WHAT'S GOING THROUGH IVF LIKE?
IVF involves daily injections to stimulate the ovaries to produce mature eggs, an invasive procedure to retrieve the eggs, as well as another procedure to transfer the fertilised eggs or embryos to the womb, said Dr Serene Lim, a gynaecologist at Singapore General Hospital. 
IVF can be financially, physically and emotionally demanding, she said.
"As the ovaries start to fill up with mature eggs, the woman may feel bloated in her tummy," she said. While a minority of women may develop ovarian hyperstimulation syndrome, it is usually self-resolving, she said.
Emotionally, it can be "quite stressful" having to make sure that the injections are done properly and on time, Dr Lim said.
She added that some women might find the interval between the embryo transfer and pregnancy test – about two weeks – emotionally challenging.
"If the couple does not fall pregnant, the disappointment can be difficult to handle. Most couples who have not done IVF would understandably be anxious about the process, especially the woman," she said.
Ms Tan recalled the highs and lows of her journey.
"The emotions I still remember it can go up and down because sometimes when we have to scan, doctor says 'oh good result, I'm seeing a lot of follicles'. Then you'll … have hopes and two days later it could be 'oh the follicles didn't grow and that's when the down (comes)," she said.
Dr Lim said that during the IVF cycle, the woman has to go to the clinic to undergo scans and blood tests to monitor her response to medications and top up medication.
She added that IVF is "not cheap". "Even with government subsidies and MediSave, you may expect to fork out a few thousand dollars," she said.
Most women under the age of 40 would be able to achieve at least one pregnancy with three to four IVF cycles, Dr Lim said.
IVF patients who spoke to CNA said that the journey was a lonely one.
"The last six years before my daughter was born was nothing but isolating, very lonely, and very discouraging as well," said Ms Tan.
THE ROLE OF THE SPOUSE 
Support from those surrounding IVF patients, especially spouses, is crucial, founders of IVF support groups said. 
"The first level of support should come from your spouse, because they are the closest to you and they will go through the injections and all the scans with you," said Ms Dyan Razali, who started an IVF support group on Facebook in 2017. 
Similarly, Ms Kimberly Unwin, co-founder of volunteer-run group Fertility Support SG, said support from husbands is important. 
"It could be the male's (infertility) problem. But it's still the lady who is going through all the stimulations, injections," she said. 
The hormone injections cause emotional "turbulence" and some women find themselves crying frequently, she said. But some husbands are not supportive because they don't understand what is happening. 
"They don't understand ... emotionally or like, hormonally, what's going on inside of the female body," she said. 
To help them, Fertility Support SG runs support groups on WhatsApp that have about 600 female members, and started a husbands-only group about two months ago. 
"The spouse is the number one person who has to be very much supportive and understanding of the journey," she said. 
SUPPORT AT THE WORKPLACE
The IVF community said that support from employers can also mean a lot for them and their partners. 
Ms Tan, a headhunter, said she was lucky to have a boss who was understanding when she told him she was going through fertility treatment. 
When she could not go to the office due to the fertility treatments she was seeking – whether it was IVF or visits to traditional Chinese medicine physicians – he did not question her. 
"He just didn't ask me for my whereabouts and just told me to do what I need to do. He said if I need help, he's there to support or step in," she said. 
He also supported her taking time off to recuperate physically and mentally when her cycles failed, Ms Tan said, and assured her that her job was safe.
"That was the support I needed. I've worked so hard to reach where I am. I don't think my fertility journey or temporary time off should impact my career," she said. 
However, some women and their partners may struggle with finding such support.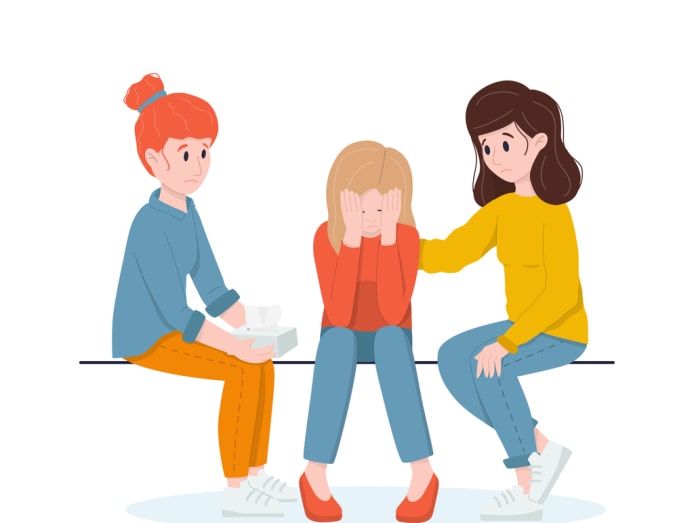 Dr Suresh Nair from fertility centre Seed of Life in Mount Elizabeth Novena Hospital said that he has encountered men who break down because they don't know how to accompany their wives without support from their employers.
"They get criticism like 'why are you so special ... why you must spend time with your wife? My wife goes for checkup alone, why must you follow your wife'," he said. He added that they may be mocked for being "henpecked". 
Dr Nair has seen female patients who were not allowed time off work for their fertility appointments. He has spoken to such employers, and played hardball when they were not understanding, he said.
He said that couples having fertility issues need a lot more support at the workplace.
Besides having the support of managers, colleagues' support matters too, he said. Colleagues could offer to cover for those who need time off for fertility treatments, and such help should be reciprocated by the IVF patients and their partners, he said.
Employers can also play a part, as far as MP Louis Ng (PAP-Nee Soon) is concerned. Mr Ng, who has three children through IVF, suggested last year in Parliament that the Government should offer gender-neutral fertility leave so that men can accompany their wives for appointments and show support. 
Ms Dyan said that employers could also be more understanding of women who need to take time off for their frequent hospital visits, and also offer fertility leave.
For Ms Nur, who plans to start her IVF journey next month, quitting her job appeared to be the only option.
She was already feeling guilty about her colleague having to take over her workload. But it was her employer's response on how it would be difficult for her colleague to manage if Ms Nur had to take time off frequently for IVF that steeled her resolve to leave, she said.
Open communication with the human resources department and direct supervisors is important, said executive director of the Singapore Human Resources Institute Alvin Goh.
"I strongly believe that we can be more empathetic to our fellow colleagues who are going through IVF to provide more annual leave if needed," he said.
The most significant impact lack of support can have is making a couple give up their journey early, Dr Nair said.  
"IVF cycles are successful when you do repeated cycles," he said, adding that couples may give up after the first cycle if they find it too stressful.
Similarly, Dr Lim said that the woman may forget to go for her appointments or take her medication erroneously, which would affect the success of the cycle.
"Stress can have a negative impact on semen quality," Dr Lim added.
HOW TO SUPPORT SOMEONE GOING THROUGH IVF
Husbands need to be aware that their wives' hormones would be running "wild" and that this could lead to them experiencing emotions like fear, sadness and a need to cry, Ms Unwin said. 
"They shouldn't say things like 'why are you feeling that way?' and 'Can you stop being like this?'" she said. 
She suggested saying things like "I don't know what you are going through at the moment but I will be here for you". 
But if he can't find the words, he should stay quiet and be there for her, she said. 
"Small things like that really make a difference. Just knowing that we aren't going through this alone makes the journey a bit easier," she said. 
During the two-week wait after the embryo has been transferred into the womb – a time of high anxiety – Ms Unwin said husbands should take their wives' minds off thinking about the success of the cycle. 
In the event that the cycle fails, it's important for the men to see their wives through their sadness, she said. 
Finding out more about IVF is one way of supporting a friend going through the process, Ms Dyan said. Sending foods like chicken essence and confinement food that is typically consumed during the IVF journey is also a good idea.
Ms Sueann Yao, also a co-founder of Fertility Support SG, said that colleagues do not need to keep mum if they know that their coworkers are going through IVF.
"If your colleague is very open to sharing already, as and when you can drop a text to ask how things are, let them know you are there. Don't suddenly keep quiet about it and think that nothing is happening to your colleague," she said.
"They should be more aware about how people feel when they go through fertility treatment."
For Ms Tan, it was the words of encouragement, as opposed to sympathy, that helped.
"At that point in time, the words I found comforting were: 'You are strong, you are resilient, you can do it, I am here for you whenever you need me'," she said.