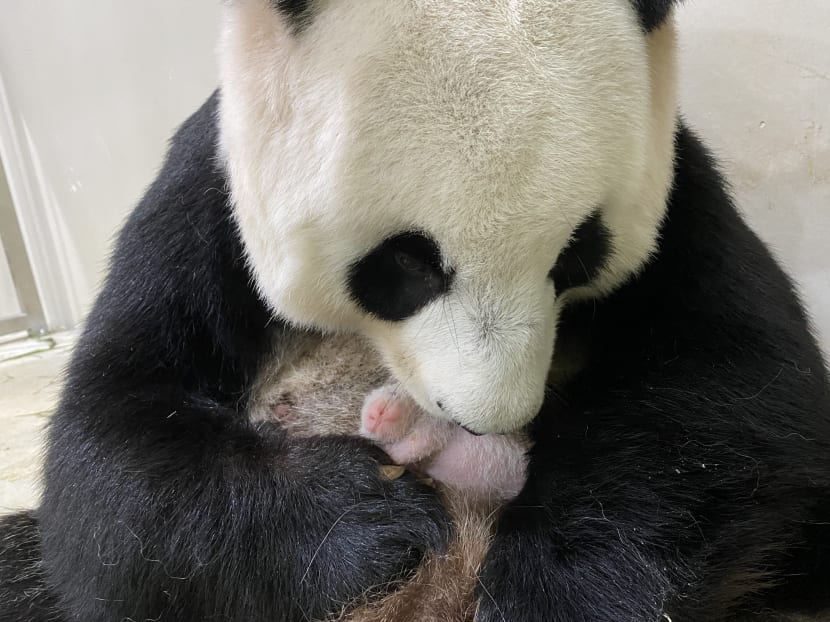 The cub will return to China after reaching maturity in two years
But Wildlife Reserves Singapore (WRS) is in talks with the Chinese authorities on extending Kai Kai and Jia Jia's stay
The cub's gender will be revealed in four to six weeks
The public will be invited to help name the cub before it turns 100 days old
Those interested in keeping up with Jia Jia and the cub can watch them on WRS' YouTube channel
SINGAPORE: Singapore's new baby panda will go back to China when it reaches independence in about two years, said Wildlife Reserves Singapore (WRS) on Thursday (Aug 26).
Thereafter, it will join the rest of China's breeding population and start its own breeding programme sometime in the future, WRS deputy CEO and Chief Life Sciences Officer Cheng Wen-Haur told reporters at a media briefing on the cub's birth.
The cub was born on Aug 14, nine years after Jia Jia and Kai Kai arrived in Singapore. Although keepers have been attempting to mate them since 2015, they did not succeed until this year, as giant pandas are notoriously difficult to breed. 
According to WRS, giant panda cubs in the wild are considered independent at two years of age and will leave their mothers, which is why the baby will rejoin China's panda programme.
Dr Cheng added on Thursday that giant pandas are "solitary" creatures, with Jia Jia and Kai Kai living separately for most of the year except for a few days during mating season.
"So what we do not have is the additional facility to hold another giant panda," he said. As such, there will be a "bit of a housing shortage" once the cub reaches maturity.
Although the cub will return to China once it becomes independent, WRS is currently in talks with the Chinese authorities on extending Kai Kai and Jia Jia's stay beyond 2022.
If they can retain the pandas for a few more years, Kai Kai and Jia Jia should go into another breeding season after the cub matures, Dr Cheng added.
"For now, we have a good two years ahead for us to follow very closely, the growth and development of the new cub in Singapore."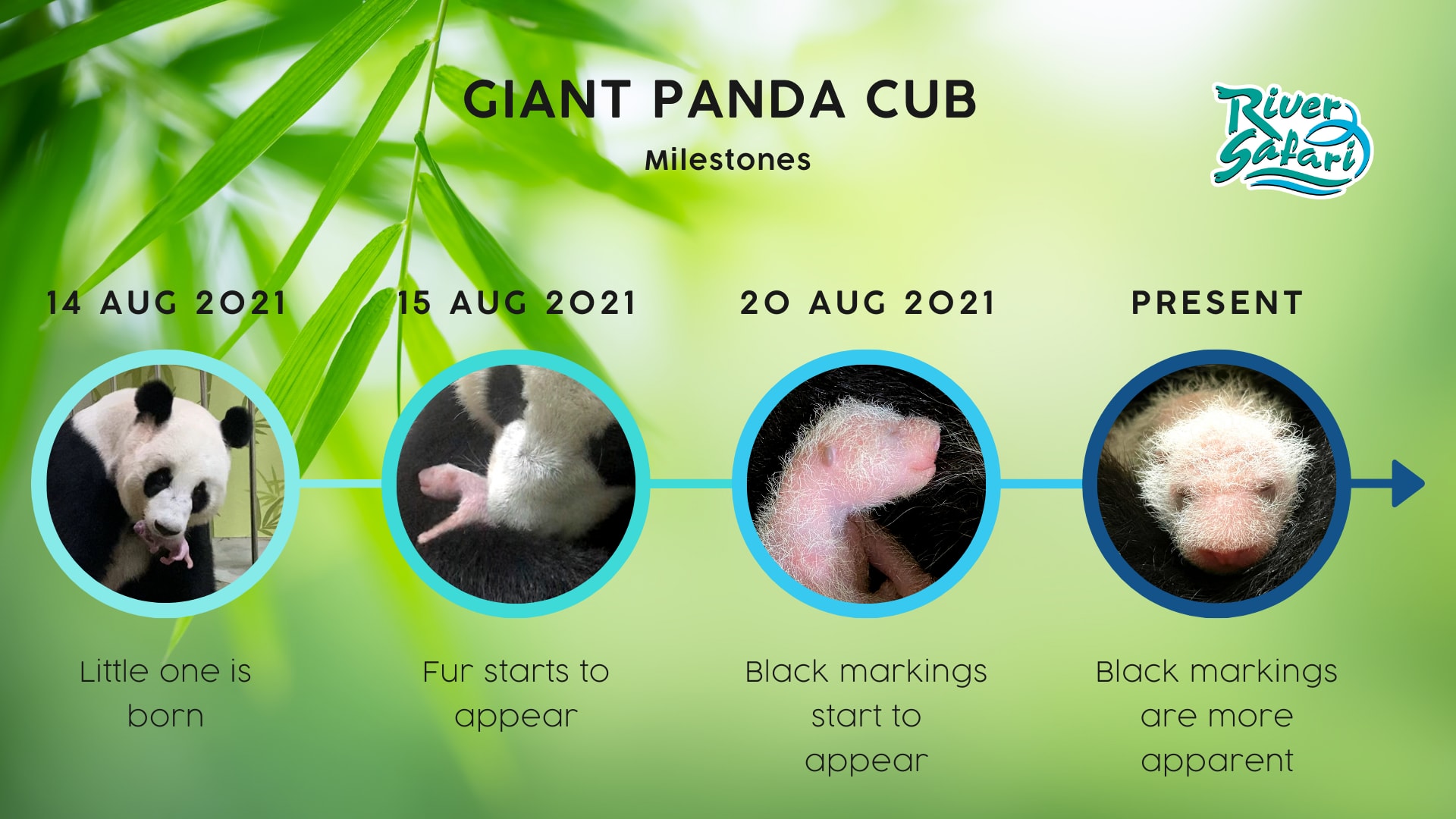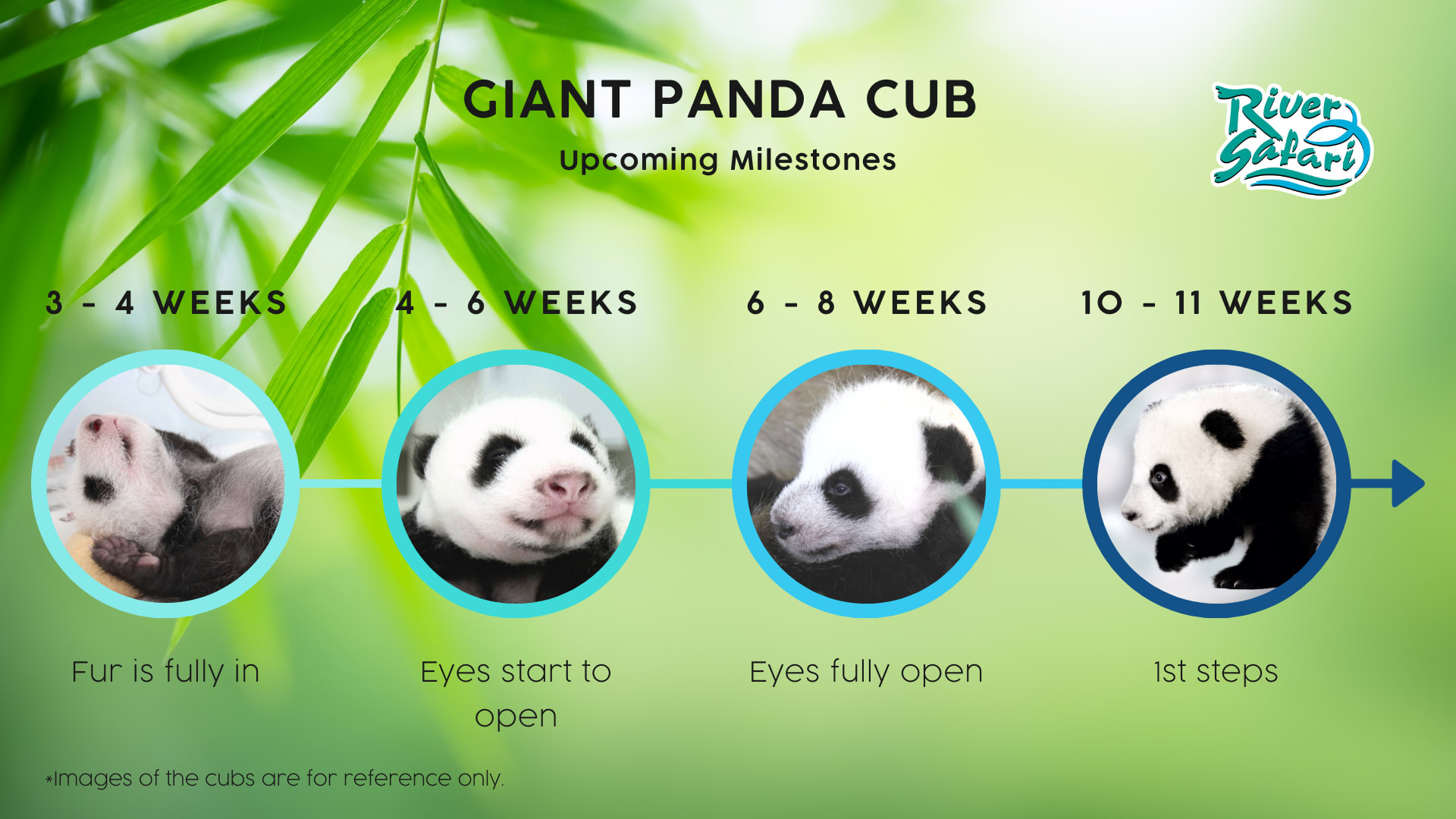 CUB'S GENDER AND NAME
As Jia Jia has been a "super mum", with her mothering skills "improving by the day", the carers have decided to leave the cub with her as much as possible.
This means that the team have not been able to closely examine the baby and determine its gender.
"We are happy to leave it with the mum for a while. So maybe over the next four to six weeks or so, when we have the chance to take the baby out, we do a good examination," said Dr Cheng.
"With that, we can tell the gender of the baby and share it with everyone."
On naming the cub, he said that they have been in contact with their partners in China. The team will follow the Chinese tradition of coming up with a name before it is 100 days old. 
WRS intends to involve the community in this, with updates to come in the next fortnight.
The cub won't be placed in the exhibits until it is "quite steady on its feet" and has better motor controls. That will probably happen after it is at least four months old.
However, those interested in keeping up with mother and child can watch them through a panda cam screened at the Giant Panda Forest. There will also be an hour-long video - Panda Sneak Peek - broadcast on WRS' YouTube channel, showing recordings of Jia Jia and the cub in their off-exhibit maternity den.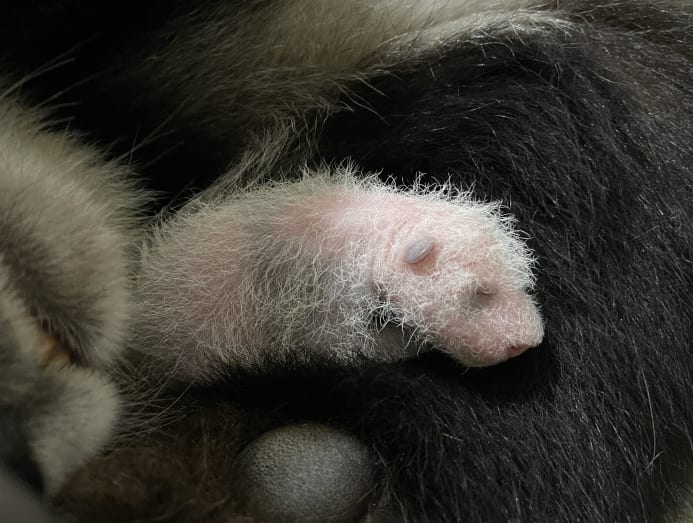 CARING FOR JIA JIA AND THE CUB
The journey began on Apr 24, when Jia Jia was artificially inseminated.
Pandas have just two days to get pregnant. Although the carers were trying to get Jia Jia and Kai Kai to mate, the window of ovulation was soon "closing".
This year is Jia Jia and Kai Kai's seventh breeding season.
"We realised that and together, after discussion with the Chinese experts, we decided as a team to go in for artificial insemination, so we don't miss that window," said Dr Abraham Mathew, assistant vice-president of veterinary services at WRS.
A few weeks after the birth, keepers are giving Jia Jia fresh bamboo leaves for food, but she hasn't been eating them.
"Her not eating for this period of time is perfectly normal, because this happens in the wild as well as in the China panda bases. So the mums are very focused on taking care of the cubs," said lead panda caregiver Trisha Tay.
To support Jia Jia, the team has also been giving her electrolytes and glucose solution.
The cub's birth is significant, said Dr Cheng, as panda births rarely happen outside China.
"From our point of view, from the species' point of view, we are helping to maintain a sustainable population of giant pandas in human care in terms of conservation of this threatened species that is important," he said.
In addition, there is a cultural and symbolic element signifying the "friendship", the close collaboration and the sharing of professional knowledge between China and Singapore.
He added that visitor revenue from charismatic species like the giant pandas would go towards WRS' efforts in protecting lesser known animal species.