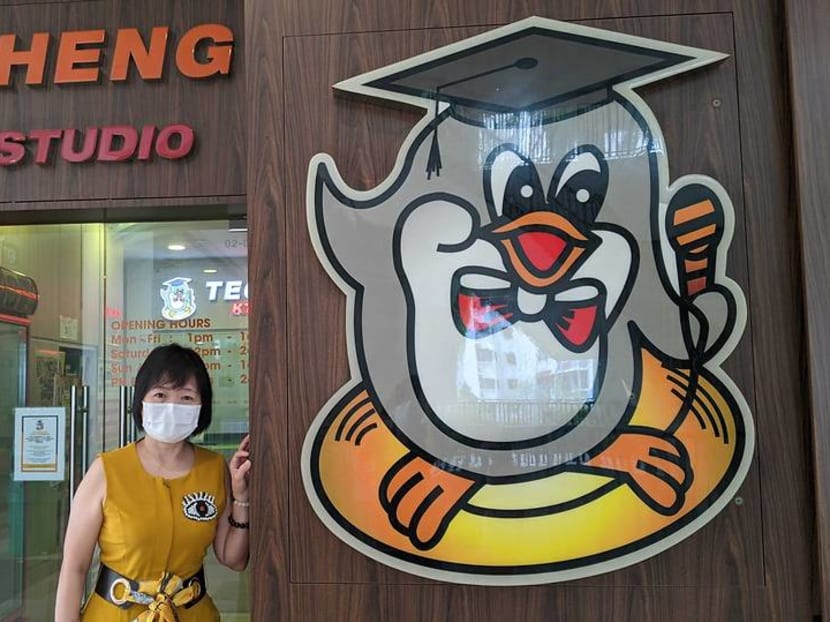 SINGAPORE: When the multi-ministry task force announced at a press conference on Thursday (Mar 24) that singing in general settings would be allowed from next week, Ms Jean Teo's "heart really jumped up". 
Ms Teo, a director at family karaoke chain Teo Heng, thought this meant her outlets could reopen soon.
While they have been renting out their rooms as office spaces, this could be the first time the chain might be able to operate its karaoke business again. 
Karaoke outlets have had to cease operations since Mar 27, 2020, due to COVID-19 restrictions. 
But as she listened on, she realised the new regulations did not apply to businesses with a public entertainment licence. 
"My heart cooled down a bit," she told CNA with a slight chuckle. 
Teo Heng is just one of many nightlife and entertainment establishments that have remained closed for two years. 
On Thursday, Singapore announced a significant easing of COVID-19 measures from Mar 29, including increasing group sizes for dining-in to 10 fully vaccinated people and mask-wearing outdoors will be optional.
The current restriction on the sale and consumption of alcohol after 10.30pm at F&B outlets will also be lifted, and live performances will be allowed to resume at all venues.
Co-chair of the multi-ministry task force Lawrence Wong said on Thursday that the Government is looking into the safe resumption of nightlife businesses like bars, pubs, karaoke establishments, discotheques and nightclubs.
"These are activities with much higher risks of transmission and where there are generally more difficulties complying with the prevailing safe-management measures 1 to 5," said the Health Ministry, referring to the five parameters - group sizes, mask-wearing, workplace requirements, safe distancing and capacity limits. 
While Teo Heng's karaoke outlets are still not allowed to open for business, the overall easing of restrictions represents a light at the end of the tunnel for Ms Teo. 
"We were all very depressed and very confused, whether we could still provide good entertainment in Singapore because there's no place that really shut down for so long," she said. 
"At least now we can see some lights around already. We're only waiting for the verification ... Hopefully, it will be as soon as possible, at least we will have time to do the preparation and make sure things are in order." 
The chain, which is known for its pocket-friendly prices, has closed all but four of its 14 locations, including its first outlet in Katong, which opened in 1989.
It pays about S$30,000 to S$50,000 per month in rental for these four outlets and about 32 members of its previously 130-strong team of employees are still with the company.
NEW MEASURES WILL HELP BUSINESSES
For Mr Bryan Ong, managing director of Strumm's Holdings, the lifting of restrictions on alcohol consumption and live performances is good news. 
The family business manages two F&B outlets and Ipanema World Music Bar, a nightclub at Orchard Towers.
The two restaurants will benefit from the lifting of restrictions on alcohol consumption and broadcasting live telecasts, as many of their customers are looking forward to these, Mr Ong told CNA. 
"I know a lot of artistes are already pivoting to different jobs, and if they find something else better, they may not come back to this industry anymore. That's going to be another shortage of talent as a whole," he said.
"Hopefully nightclubs get to reopen as soon as possible because we will need a lot of time to tweak our operations before the upcoming F1, sometime in the third quarter of the year.
"Those are things that we are looking forward to, and we don't want to disappoint our global tourists that are visiting," he added, stressing that a timeline for the resumption of business would be helpful.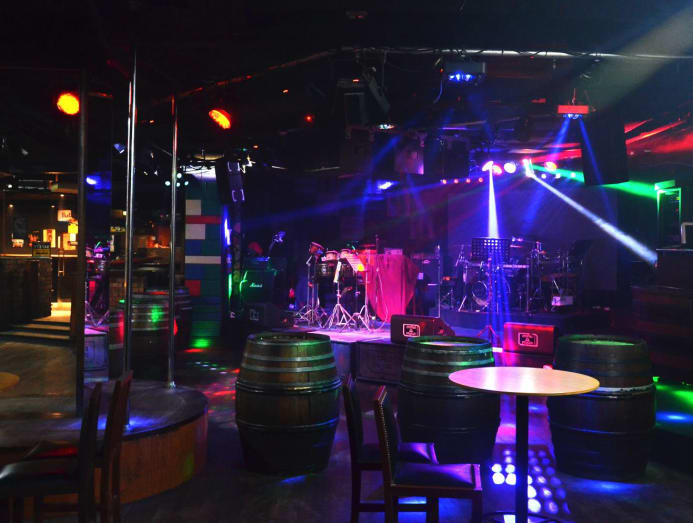 Since Ipanema is located in Orchard Towers, it was not given the option for a temporary F&B licence, and Mr Ong and his family decided against converting it to a restaurant permanently because it would require more investment. 
"That's the kind of capital we do not want to deploy, especially during such uncertain times. Obviously, our speciality and our skill set is in running nightclubs, so pivoting to a restaurant is a whole different kind of monster altogether," he added. 
The company is currently paying a five-figure sum in rent each month. 
Mr Ong said the firm's finances were "pretty much depleted" in the first year of the COVID-19 pandemic, and had to close several of its other joints, including Baliba, another nightclub at Orchard Towers. 
"My whole family has been doing our best pouring in savings and borrowing money in order for us to sustain our nightclub until today," he said. 
Ipanema was initially slated to be one of two nightclubs part of a pilot for nightlife spots in January last year, before the Government postponed the pilot. 
"When the pilot didn't happen last year, that was actually very painful to us. Thankfully, the banks' interest rates are not as high as before, so we're able to pull through," he added. 
The team opened a pub, The Hidden Pipe, at NEWest Mall in West Coast last year, with the hopes that a place in a heartland area would bring in some cash flow for the company. 
"We also did not know how long this was going to last …The family has also been increasing our loans because we actually didn't expect it to be this year. We were expecting nightlife to probably open up next year," he added. 
CEO of Zouk Group Andrew Li also welcomed the updated restrictions, adding that business has been "extremely challenging" in the last two years. The group has reduced its manpower across nightlife joints by 50 to 60 per cent, he told CNA. 
Despite efforts to pivot or launch new projects and revenue streams, the business has consistently been making a loss as government subsidies and funding from the Jobs Support Scheme "tiered off" over the past two years, said Mr Li. 
The increase of group sizes to 10 people and the lifting of the alcohol restriction will increase revenue quite substantially, even without the resumption of nightlife, he added. 
"It was a very welcome suggestion ... to know that they're all thinking about this industry, because I do believe it's important, especially with tourism coming back to Singapore. It's been a very very long time, and people just want to get back to living their normal lives." 
When nightlife establishments are allowed to resume business, Mr Li hopes the accompanying regulations will allow outlets to operate as sustainable business models. 
"Last time when they did the nightlife pilot, it didn't make sense because all the restaurants and bars were just as good an experience if not better because they didn't have to take the test beforehand," he added. 
"So unless they can make this experience better than what you're getting at a restaurant now, it wouldn't make any sense for us to operate as a club."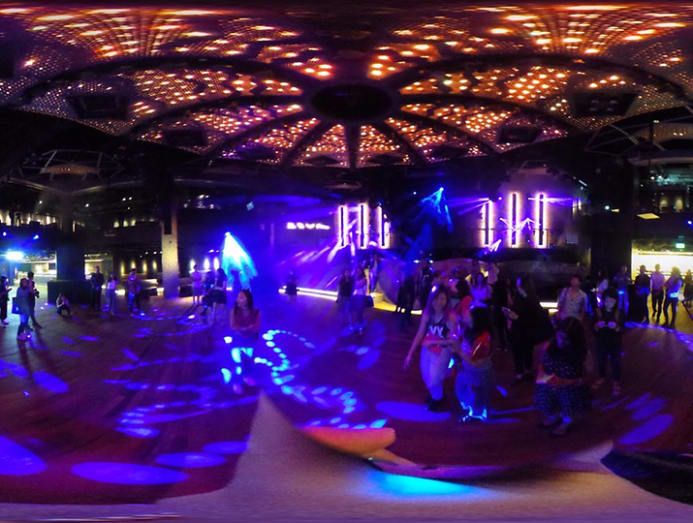 DIFFERENTIATED SAFE MANAGEMENT MEASURES
The Singapore Nightlife Business Association (SNBA) has been engaging with the Ministry of Trade and Industry to study how the sector can resume business, said its president Joseph Ong. 
Mr Ong, who is also the chairman and managing director of F&B and lifestyle group 1-Group, said the easing of measures was beyond his expectations. 
1-Group owns Altimate, a nightclub on the top floor of One Raffles Place, which has remained closed since the pandemic hit. Most of its other F&B outlets remain open. 
"I think we are all trying to get the sector reopened and all that, but there are different levels of difficulties I suppose," said Mr Ong. 
For example, the safe management measures (SMMs) in place at a sports bar would be very different from that of those at a nightclub, he added. 
"The level of risk is actually different, so that's why we need to look at them differently and probably make sure that the SMMs for them to open up will take into consideration the different levels of risks." 
Stressing the difference between family karaoke outlets and commercial karaoke outlets, secretary of the Singapore Entertainment Affiliation Shane Cheng agreed that different kinds of outlets should be subject to different safe management measures. 
The affiliation represents operators that provide karaoke entertainment across Singapore. 
Some karaoke outlets have also chosen to take up temporary F&B licences, but are unsure if the new regulations apply to them, and the affiliation is seeking clarification from the Government on the matter. 
With the eased restrictions, Mr Cheng is optimistic that karaoke outlets will be allowed to reopen soon. 
"I speak for the family karaoke operators here - even though they're still stuck here, at least the action taken by the Government, it does help signal to us that the Government is ready to move on to the next step, which would include opening up the entertainment industry," he added. 
"And I think that's a very big move to take. After the past two years, we have not seen an easing of the rulings to such an extent for so long." 
Since Thursday's announcement, Ms Teo said that Teo Heng has received multiple calls from customers trying to book karaoke slots for Mar 29 - mostly people who had also thought the singing regulations would apply to family karaoke spots. 
"Customers are so excited. At least we have the confidence that people in Singapore still really love to sing. That we cannot deny, and it's giving us a lot of confidence to carry on."