Boost for lower-wage workers, short-term pain for businesses: Analysts on new support measures
SINGAPORE: Newly announced support measures for lower-wage workers signal a "cohesive" shift in policy, but the devil could be in the speed and details of implementation, analysts said.
And while there will be higher labour costs and possible inflation on the cards, the move is seen as necessary and a positive one in the long term.
"In the past, the discussions were merely focusing on whether we need to expand the coverage of the PWM (Progressive Wage Model).
"But Sunday's announcements demonstrate a cohesive shift in policy that will deliver a more comprehensive impact in terms of elevating the incomes of lower-wage workers," said DBS senior economist Irvin Seah.
On Sunday (Aug 29), Prime Minister Lee Hsien Loong said in his National Day Rally speech that progressive wages will be expanded to cover eight in 10 lower-wage workers.
"Almost all lower-wage workers can look forward to higher incomes within the next two years," said Mr Lee.
What are the new measures to support lower-wage workers?
A Tripartite Workgroup on Lower-Wage Workers issued its report containing 18 recommendations on Monday, all of which have been accepted by the Government.
Key among them are the expansion of the Progressive Wage Model (PWM) to three more sectors; the introduction of PWM for occupations that cut across sectors, starting with drivers and administrators; and requiring firms that hire foreign workers to pay all their employees a Local Qualifying Salary of at least S$1,400.
Companies today already have to pay this qualifying salary to some local employees, depending on how many foreigners they hire.
A Progressive Wage Mark will also be introduced to accredit companies that are paying all their workers progressive wages.
Since PWM was mandated in the cleaning sector in 2014, it has only been extended to four industries, employing about 10 per cent of lower-wage workers.
In the span of about two years, the new measures will expand coverage of progressive wages to 82 per cent of lower-wage workers.
Mr Lee also announced on Sunday that the qualifying age for Workfare will be lowered from 35 to 30. Workfare incomes supplements are given to Singapore citizens who earn a gross monthly income of not more than S$2,300.
Labour economist Walter Theseira said the new measures are a shift away from a framework that linked wage increases for lower-wage workers to productivity growth.
"The reality is that the distribution of wages is partially a social construct. While economic factors determine the overall capacity of the economy to generate wealth, how that wealth gets distributed to workers isn't entirely driven by differences in productivity and skills," said the associate professor from the Singapore University of Social Sciences.
"If societally, we decide that a fairer distribution is required, that means shifting how value and wealth (are) distributed – businesses should make less profit and consumers should pay higher prices."
OCBC chief economist Selena Ling said that despite "adjustment pains", these moves are targeted at uplifting lower-wage workers and should be seen as positive for the medium term.
Consumers and firms will have to bear a proportion of the higher wage costs, as labour productivity will not rise as quickly to cover the full extent of the increase, said Mr Chua Hak Bin, regional co-head of macro research at Maybank Kim Eng.
"We expect a small impact on inflation, particularly services inflation. But we do not expect the new measures to materially raise the unemployment rate, as demand for low-wage workers is being supported by the shortage of foreign workers," he said.
BUSINESSES SUPPORT CHANGES, BUT HAVE CONCERNS
Several business associations have said they support the fresh efforts to raise the wages of Singapore's lowest income earners, and that the expansion of the PWM benefits these workers in other ways.
The PWM for the retail industry will kick in next September, with food services and waste management following in 2023.
For instance, the PWM can help those in the retail sector upgrade their skills and improve productivity while creating a clearer career pathway, said Singapore Retailers Association's president R Dhinakaran.
"This will ultimately enhance their lives and livelihoods," he said.
But business groups have also called for a "calibrated" approach in rolling out the wage changes, as various industries remain bruised from the pandemic.
The Restaurant Association of Singapore cited unsustainably high and rising rentals, an acute labour shortage and increased cost of raw materials as among its challenges.
Coupled with the planned increase in the Goods and Services Tax (GST) which the Government has said will happen between 2022 and 2025, restaurateurs will "be hard-pressed to keep food prices at current levels", the association said in a Facebook post.
OCBC's Ms Ling said that much depends on the reopening of borders, consumer confidence and relaxation of restriction measures.
"The devil is in the details – when and how fast will the ramp up be.  There may likely be some teething pains given that the economic recovery is still uneven and the F&B industry remains below its pre-COVID levels," she said.
"If demand improves into 2022, then the difficulty of absorbing the increased manpower costs may be lessened, or at least mitigated." 
But in the interim, many small local firms may hope and push for some policy assistance to help them tide over a little longer, she added.
Singapore Retailers Association's executive director Rose Tong told CNA that there should be a period for businesses to adapt before punitive measures kick in, as well as support to defray additional wage costs during the transition period.
Mr Phua Boon Huat, president of the Singapore Furniture Industries Council, agreed.
"The circumstances for respective retail companies might differ, with some requiring more help than others in their business transformation. Hence, we hope the interventions will be carefully calibrated," he said.
Ms Jamie Lim, chief executive of Scanteak, said the tightened Local Qualifying Salary requirement would have "a minimal effect" on the business of furniture retailers, as local employees are already paid equivalent wages.
"Our main concerns are how part-timers would be accounted for, as well as how this would have a ripple effect on other retailers and affect the entire retail ecosystem," said Ms Lim, who is also vice-chair of the Singapore Furniture Industries Council's retail cluster.
On the other hand, Ms Tong thinks some companies could be driven to review their business models to be less reliant on manpower, and in particular foreign workers.
"Previously if you only need one foreign worker, you just have to pay the Local Qualifying Salary for the relevant number of local staff according to the DRC (Dependency Ratio Ceiling). But going forward, you will have to pay that for all your local workers," she said.
"Unless you are highly dependent on foreign workers, it may drive companies to rethink manpower needs."
Manufacturers were concerned about the higher business costs and have expressed worries that it "may be too soon" to extend the PWM to other occupations given the still-difficult economic conditions, said Singapore Manufacturing Federation president Douglas Foo.
"However, our members understand that this is (a) matter of national importance that goes beyond the myopia of just rising business costs. Having provided the feedback to government agencies, the SMF is appreciative and grateful that the Government has addressed these concerns in implementing a transitional phase for businesses," its statement to CNA said.
WHAT MORE CAN BE DONE
To "more holistically" address the issue of low-wage workers, other aspects of the business ecosystem will also have to change, said Mr Ang Yuit, vice-president of strategies, development and digitalisation at the Association of Small and Medium Enterprises.
For one, the existing procurement processes of both the public and private sectors where buyers award tenders to the lowest bidder.
"Because everyone along the food chain is focusing on price, it will trickle down to finding the cheapest labour," said Mr Ang, noting that firms struggle to raise wages when profits are razor-thin. 
"Business costs will continue to rise so it's critical for other parts of the ecosystem to be quickly addressed as well."
The Progressive Wage Mark, which will be introduced to accredit companies that are paying all their workers progressive wages, is "a step in the right direction" to ensuring that cost is not the only way of assessing companies during the procurement process, Mr Ang added.
Assoc Prof Theseira said that economists believe minimum wage policies can cause skills upgrading through the market effect of employers shifting towards higher skill labour and business processes, in order to afford paying higher wages. 
"Whether you have a PWM or you have a minimum wage, it is possible to induce skills upgrading. The difference is whether you structure the skills upgrading for the industry, as the PWM does, or whether you leave it up to market forces, which higher minimum wages may induce," he said.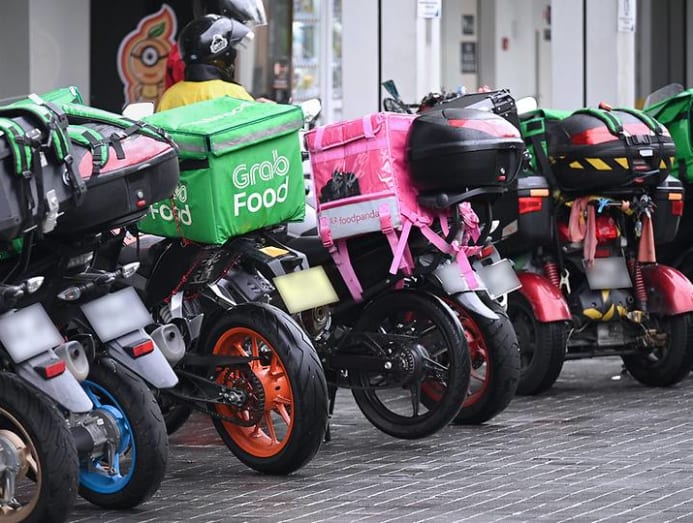 Some observers told CNA that measures targeting younger lower-wage workers were what stood out for them.
These were the lower qualifying age of 30 for Workfare income supplements, along with a separate announcement that the issues facing gig economy workers will be addressed.
Associate Professor Irene Ng, from the National University of Singapore's Department of Social Work, said that this signals policy attention on younger workers in low-wage jobs, a group that could suffer from early wage stagnation and job precarity.
"Like it or not, more young people are in platform work. And more will turn to them if the alternative job options are bad. We need a two-pronged strategy of improving wages and conditions of traditional lower-paid jobs, and extending employment protection to gig economy workers," she said.