Mediacorp and Edipresse Media Singapore announce joint deal to create luxury content
The multi-year agreement will see collaboration between CNA Lifestyle and Singapore Tatler across multiple platforms.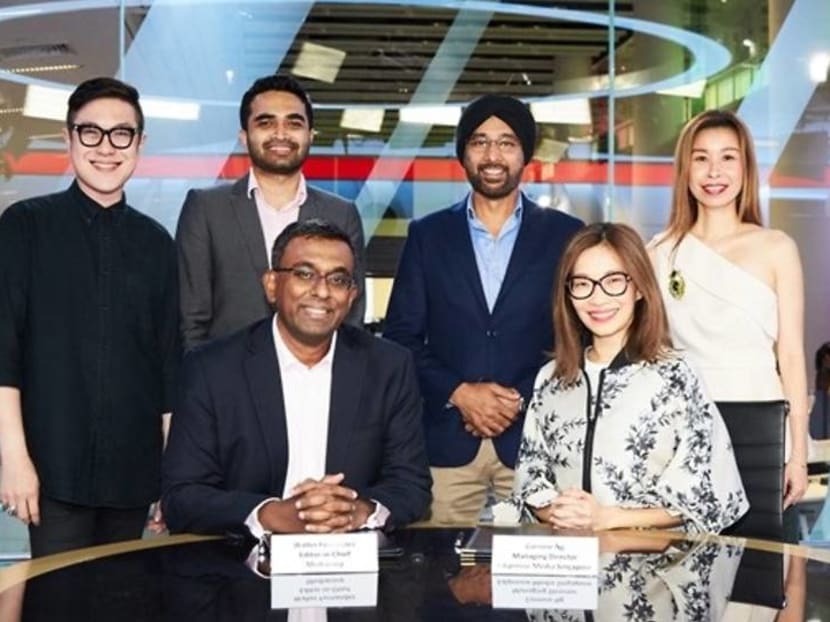 SINGAPORE: Mediacorp and luxury media group Edipresse Media Singapore (EMS) will be collaborating to create more luxury content and experiences for Singapore audiences.
The agreement between the two companies, which was announced on Tue (Dec 4), will bring together the former's multi-platform audience reach and editorial expertise with the latter's own know-how in providing premium lifestyle content and event experiences.
Under the multi-year agreement, CNA Lifestyle's luxury segment will collaborate with EMS' Singapore Tatler division for content experiences across digital editorial content, TV, live radio and events. These will also be available on the platforms of both companies.
The commercial teams of both companies will also be working together to reach out to advertisers keen on engaging premium audiences across online and offline platforms.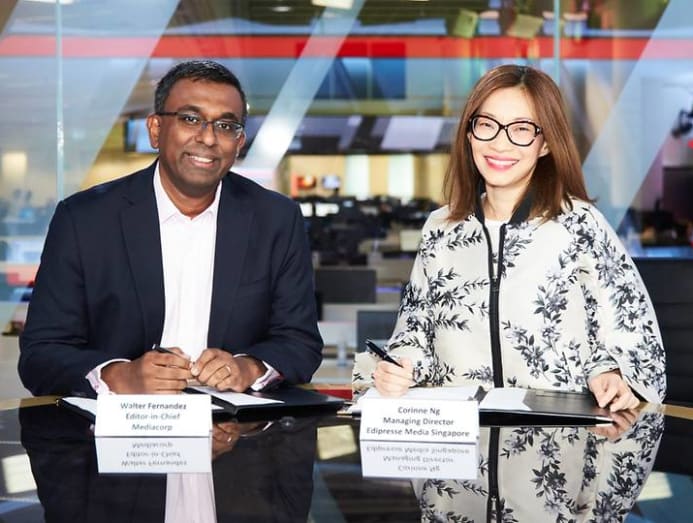 "Collaboration is a hallmark of today's rapidly changing media landscape. With Singapore Tatler's strong heritage of over 36 years coupled with Mediacorp's extensive reach, we are able to provide unique insights into the current luxury landscape and inspiring lifestyle experiences to our audience of discerning individuals," said Corinne Ng, Edipresse Media Singapore's managing director.
Mediacorp's editor-in-chief Walter Fernandez added: "The partnership is a strategic collaboration which will benefit both companies. Working with Singapore Tatler will help CNA Lifestyle to expand its range of lifestyle-related content and better serve its audience online, on air and in the events space. This partnership is testament to the ambitions of CNA Lifestyle to be the largest lifestyle destination in Singapore, and a major player in the region."
CNA Lifestyle was launched on Sep 18 to provide PMEBs (professionals, managers, executives and businessmen) with the latest in dining, travel, style, wellness and what's trending in the lifestyle and entertainment landscape in Singapore and across Asia.
In October alone, content from CNAlifestyle.com pulled in 2.9 million page views and 1.4 million unique visitors.
Mediacorp will bring the luxury content co-produced with Edipresse Media into its portfolio of digital assets, which include over 40 products in four languages (English, Mandarin, Malay and Tamil).

The deal is part of the Mediacorp Partner Network initiative by Mediacorp, which is aimed at delivering a richer experience for consumers and advertisers in Singapore through partnerships with different organisations.