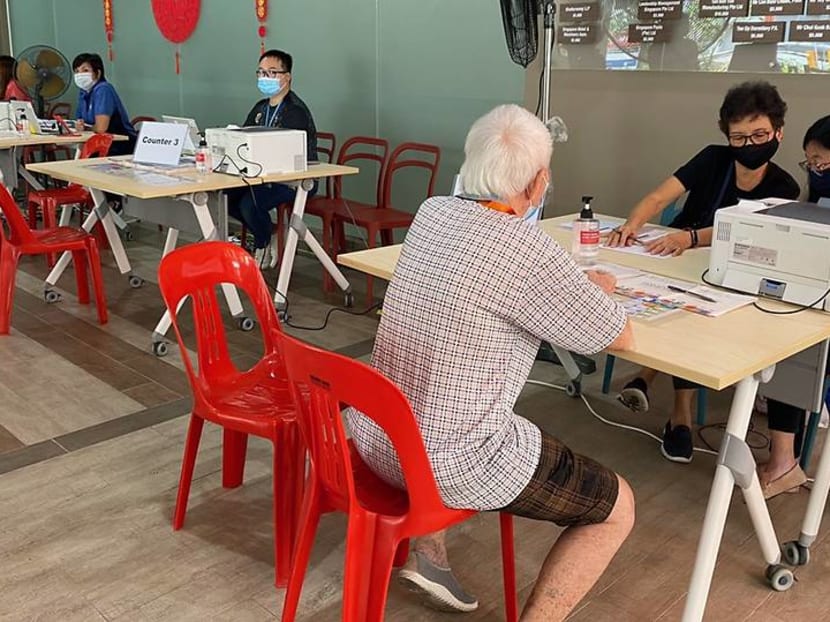 SINGAPORE: From Tuesday (Aug 10), all Singaporeans, permanent residents and long-term pass holders who have not come forward for their first dose of a COVID-19 vaccine need not make a prior appointment to get the Pfizer-BioNTech jab at vaccination centres.
This is to make it more convenient for people to get vaccinated, said the Ministry of Health (MOH) in a press release on Monday.
There are 26 community vaccination centres offering the Pfizer-BioNTech/Comirnaty vaccine. 
Walk-ins have also been allowed since Aug 2 for Singapore residents who want to get a Moderna jab at any of the 11 community vaccination centres offering the vaccine.
Since mid-July, people aged 60 and above can walk into any vaccination centre, polyclinic or participating public health preparedness clinic to be inoculated without a prior appointment.
MOH said Singapore has made "good progress" in its national COVID-19 vaccination programme.
As of Monday, 70 per cent of the population have completed their full vaccination regimen under the national vaccination programme, while 79 per cent have received at least one dose.
"Vaccination remains a key enabler in our fight against COVID-19. We urge all who are eligible to be vaccinated," said the ministry, adding that individuals can continue to book appointments to get vaccinated.