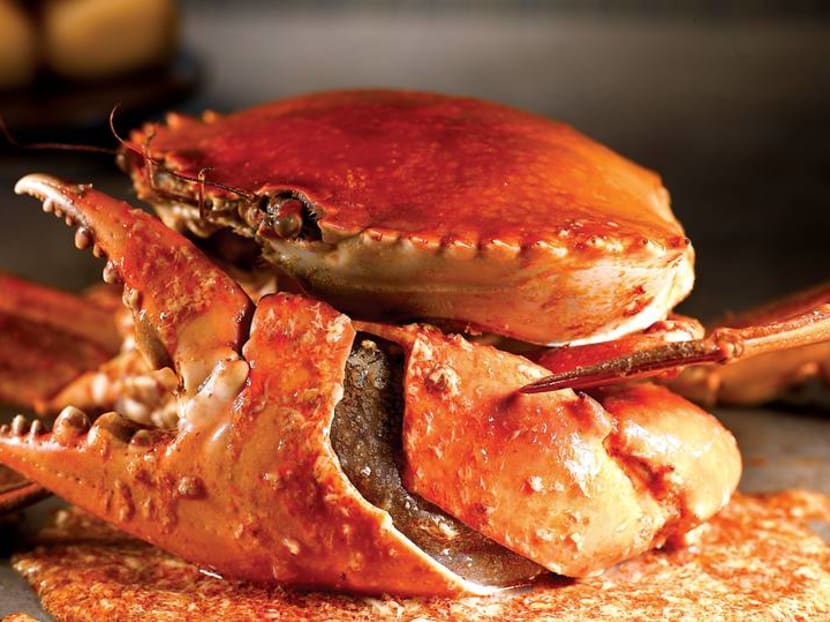 SINGAPORE: In a country where new culinary trends can take off very quickly, it is rare for a restaurant to thrive exclusively on a single cuisine, much less a single signature dish.

But two of Singapore's oldest restaurant chains, established for almost as long as the nation has been independent, have done it.

As fusion dishes here get ever more quirky (laksa sushi?), No Signboard Seafood continues to churn out plate after plate of its signature chilli crab and white pepper crab, while Seoul Garden is still remembered by generations of Singaporeans as the first Korean food they've tasted.

Both brands, homegrown and established in as far back as 1979, have somehow avoided being thrown into the manic wave of rainbow bagels and rendang burgers, instead offering tried and trusted dishes.

But something has shifted over the past six months.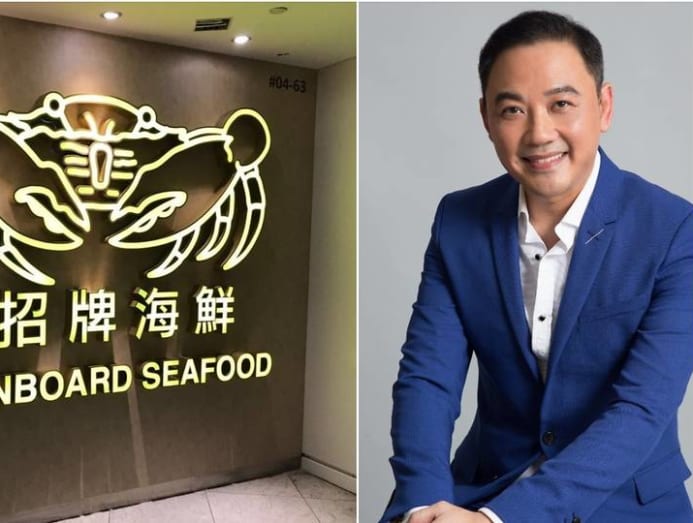 In June, No Signboard marked its official expansion into the beer market by completing its acquisition of Danish Breweries. Its Draft beer was distributed in local pubs and restaurants, and by the end of 2018, there will be canned versions available in local mini-marts and supermarkets such as NTUC FairPrice and Sheng Siong.

"The Singapore more than 30 years ago and the Singapore now are totally different," said Mr Sam Lim, who in 1998 first joined the No Signboard family business founded by his grandmother.

"There was not that much F&B around here. Every F&B player did well because there was only a handful of us," said the 41-year-old chairman and CEO.
"Everyone in Singapore is competing, like in Hong Kong. Brands want to come to Singapore because we have all these attractions - the F1, casino, Resorts World Sentosa, Universal Studios. It's very attractive for tourists to come once, even twice a year. The competition became quite stressful for us. Then of course there's also the rental and food cost - everything went up.

"We decided we needed to diversify," he added.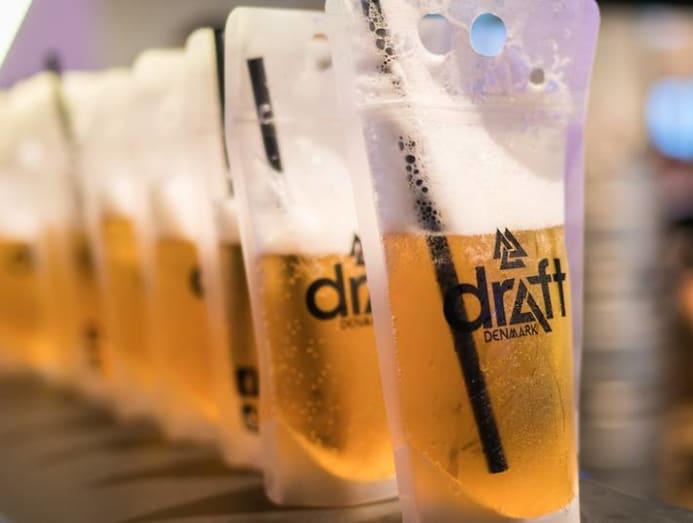 No Signboard has also signed a 10-year franchise agreement to bring the Little Sheep (Xiao Fei Yang) hotpot brand from China to Singapore, with one outlet expected to open annually within the first five years.

Singapore already counts local brands like Seoul Garden hotpot, plus foreign ones like Beauty in a Pot and Hai Di Lao, as crowd favourites.

"The question that most people, including our landlords, ask me is: 'There are so many hotpot brands already; why bring in Little Sheep?' Yes, it's true almost all the good brands from China want to come to Singapore, but they're all about the same. Little Sheep is different because it specialises in lamb from Mongolia," said Mr Lim.

No Signboard also chose Little Sheep for its track record in China and the United States, the company revealed, adding that unlike hotpot chains that were started from scratch - such as Jumbo Group's JPOT - they would not have to wait years to gain brand recognition.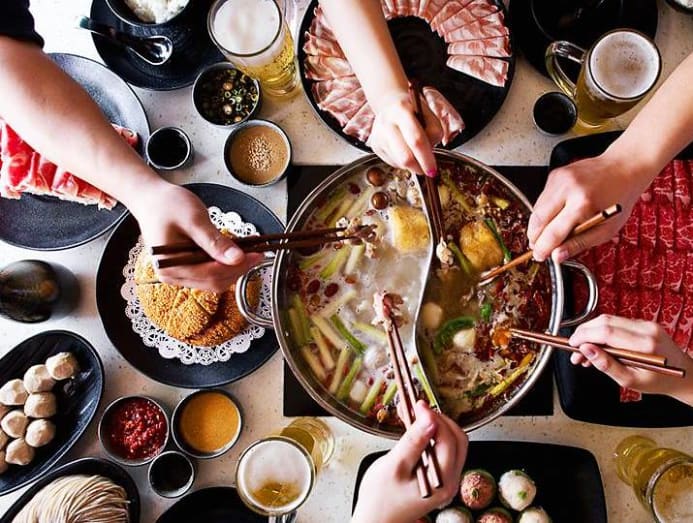 And more initiatives are in the pipeline.

As soon as next month, No Signboard will launch a halal fast food chain called Hawker, which will sell burgers inspired by Singapore's street food culture. 
The first outlet will be at the Esplanade, with a menu boasting items like chilli crab burger, black pepper crab burger, Hainanese chicken rice burger, nasi lemak burger and roti prata wrap. 
Plans are already underway to offer a 24-hour restaurant service to target the supper crowd, as well as expand the brand into Muslim nations.

This could be seen as a somewhat unusual venture for a company that has specialised in premium seafood, such as the Alaskan King crab, for decades.

"I like fast food very much," Mr Lim explained. "I have to eat fast food almost every week."

His goal is to put Singapore on the fast food map: "I've been studying the fast food scene and it's a billion-dollar industry with companies like KFC and McDonald's at the top, and their market cap is crazy amazing. There aren't any Chinese or Asian fast food companies that are on the top 10 list. I'm thinking I want to put Singapore on it.

"The quick-service concept is the easiest way to introduce Singapore food to the world."

"KOREAN PLUS"

Seoul Garden is another time-honoured local brand going through a shake-up. The Korean barbecue chain has been around for more than 30 years - long before the Korean Wave came crashing into the region.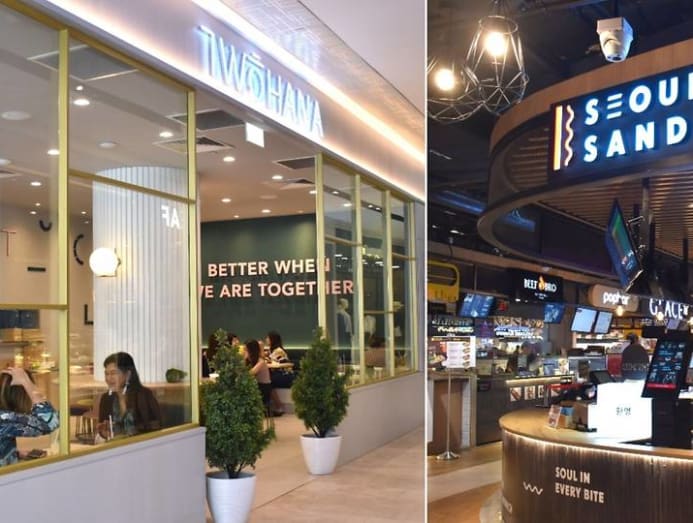 But as Korean electronics, makeup, music, food and even cleaning supplies garnered more interest, Seoul Garden was comparatively quiet.

It was only this year, on its 35th anniversary, that the company started inching back into the spotlight.
In June, a Korean fusion cafe called Two Hana by Seoul Garden Group opened at the newly revamped Century Square mall in Tampines. In the basement of the same mall, it launched takeaway toastie kiosk Seoul in a Sandwich.
Seoul Garden Group CEO Andrew Lee said that for a while, it felt like a good idea to just keep things as they were.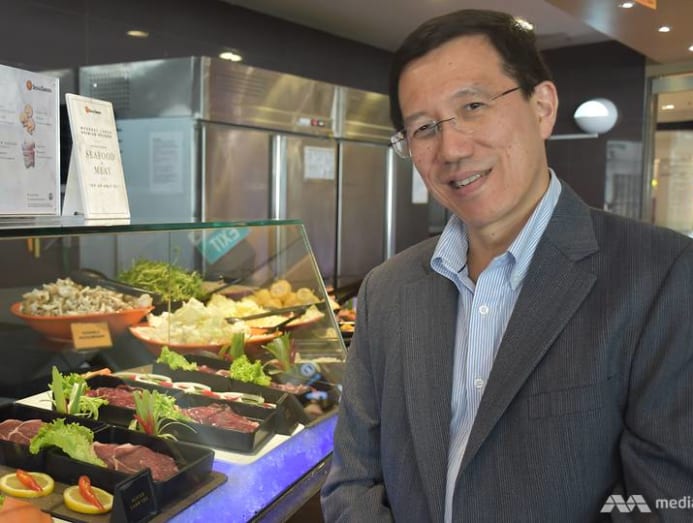 "The business journey is like that," he told Channel NewsAsia in an interview at the Seoul Garden in Tampines Mall - one of seven in Singapore. "Sometimes you feel like at that time, it's better to be Korean.

"But your strategy evolves. You try this idea and then that, and whichever is better, you grow on it."

The current strategy is something Mr Lee calls "Korean Plus".
"The name Seoul Garden tells you about our 'Koreanness'. But we're from Singapore. When we're here, people recognise us as being Korean. But when we go overseas, they see us as Singaporean. Globally, we're not recognised as Korean and that places us at a disadvantage among other Korean brands," he said.

"While trying to find a way to fit in the market, we discovered there was opportunity for us to grow not just in the Korean area, but in the 'Korean Plus' area. We can be Korean-international, while these other brands can only say they're Korean.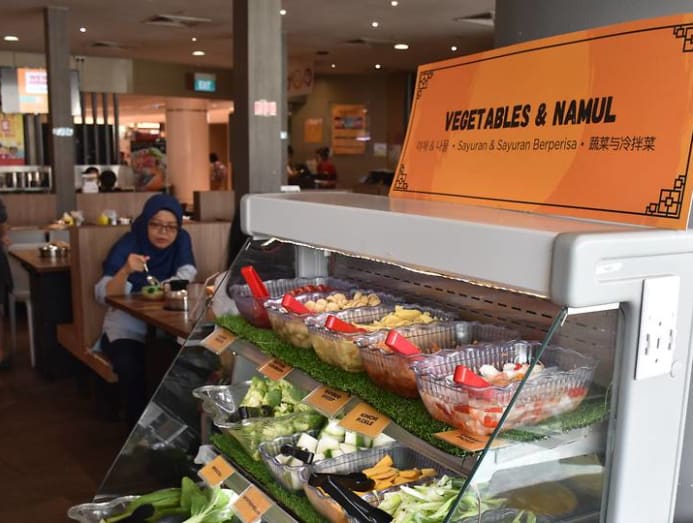 "Being Singaporean, we have a unique ability to adopt each other's ideas and cultures. For example, it's very difficult for traditional Korean brands to be halal. They don't understand it, but we do and we can blend the cultures together," Mr Lee added.

Both Two Hana and Seoul in a Sandwich were certified halal this month by the Islamic Religious Council of Singapore (MUIS) - a natural move for a restaurant chain that has been catering to Muslims since 2002.

"We've been halal-certified for so many years that it's become part of our culture. We're very strict - we have an internal auditor and an external consultant, and all the members of our staff are aware that the products we use must be according to what we submit to MUIS."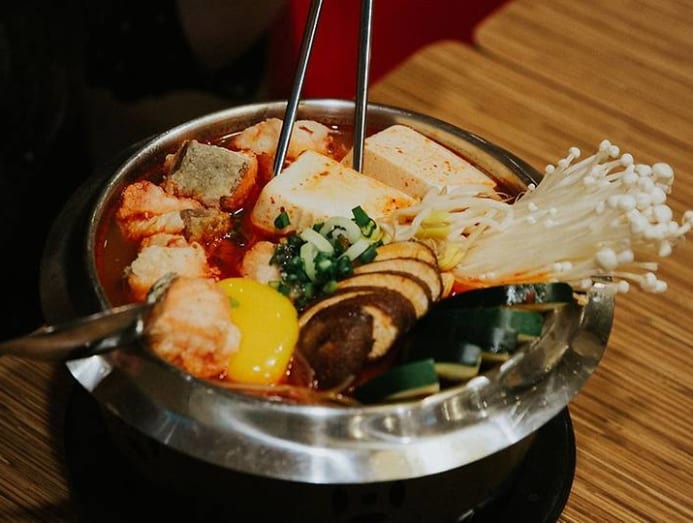 The group's core brands have also evolved. 
Since May, diners have been able to top up S$5 to enjoy more "premium" buffet options such as sliced ribeye and salmon fillet at Seoul Garden. 
The company has also partnered with Korean celebrity chef Choi In-sun to spice up the Seoul Garden Hotpot chain, which currently comprises six outlets here. Chef Choi's soon dubu, a Korean soft tofu stew that comes in several spice levels and protein options, was introduced to the hotpot menu last month.
"THERE'S NO LOYALTY NOWADAYS"

After experimenting with flavoured beers for last year's Beerfest, No Signboard's Mr Lim said he is considering introducing them to the menu.

"That's a concept for the future - having your chilli crab as you drink your chilli beer. When you look at the global beer situation right now, craft beer takes up about 5 per cent - that's a lot," he said.

"Thirty years ago, if you went to a coffee shop, everyone would be drinking Tiger beer. But now, if you go to a popular coffee shop, there'll be 10 different brands, most of which you're not familiar with.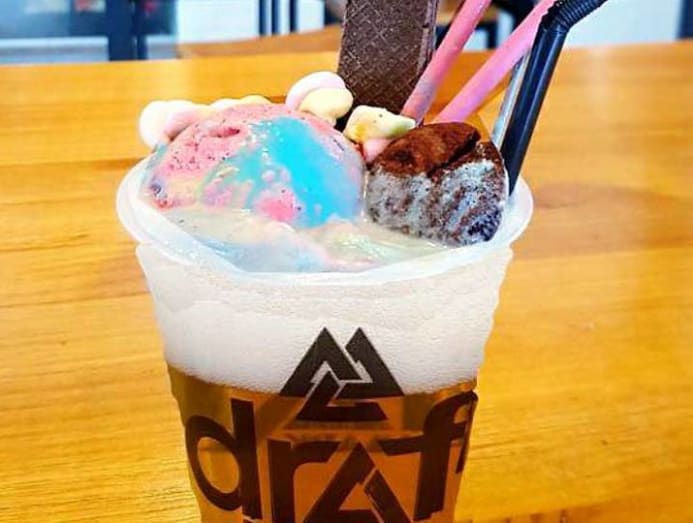 "Youngsters like something new. There's no loyalty nowadays," he added.

The company has been targeting students since their earlier days, when they would book advertising space in cinemas.

"The young ones are important because they will eventually come out to work and earn money, and we want them to remember our brand when they do," said Mr Lim. "Today, many youngsters visit No Signboard only with their parents, on someone's birthday, because they have no spending power. But when they join the working class, we want them to bring their corporate clients to our restaurant.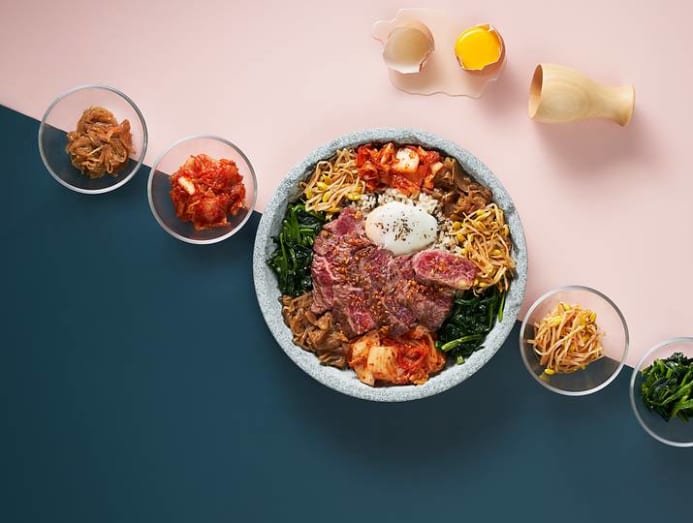 Seoul Garden is looking to court millennials as well.

Since its opening, Two Hana's cafe concept has attracted hordes of young adults who come to try its menu, which features adventurous twists to traditional Korean dishes. 
The bulgogi chicken linguine, striploin bap and truffle sidewinders with kimchi mayo are some of the eye-catching offerings, as are the Melona soda floats that feature the popular Korean ice-cream pop. 
Seoul in a Sandwich offers a similarly quirky menu, with savouries like Army Stew-ich (inspired by the famous Korean budae jjigae) and gochujang egg mayo, as well as sweet treats like citron cream cheese and Asian pear.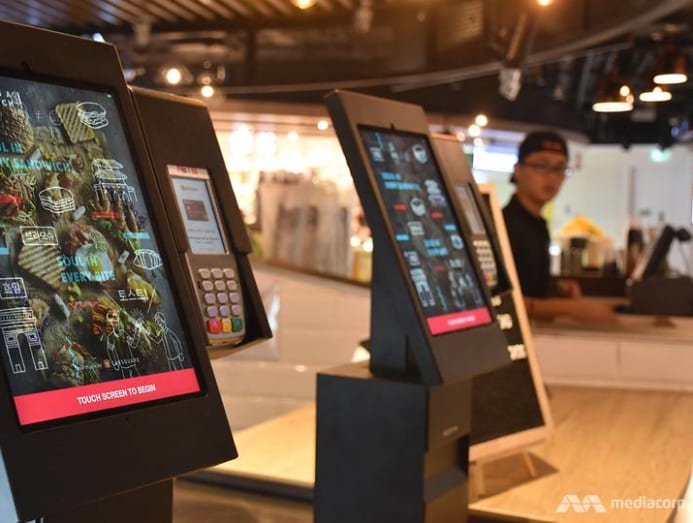 Unlike many cafes in Singapore with strict rules about working or studying in their space, Two Hana is happy to have diners linger over a cup of coffee or a snack, and provides a number of power outlets for those who want to catch up on work. 
The company is also hoping to set up high tables at Seoul in a Sandwich in the mall basement for those who decide at the last minute to pause for a meal. 

Both outlets have also adopted new technologies, with a digital rewards system at Two Hana and eye-catching self-order kiosks at the takeaway spot.

No Signboard and Seoul Garden are also on the verge of further overseas expansion.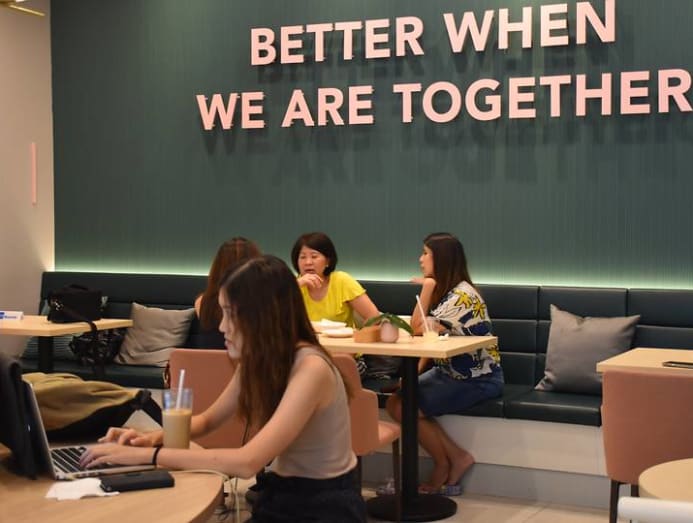 The seafood restaurant chain, which has three outlets in Singapore, expects to open a Shanghai branch in Q2 next year.

Hawker outlets in other parts of Asia will soon follow, probably at the end of 2019, said Mr Lim.

There are also plans to stock their Draft beer with Yum China, which operates Little Sheep and thousands of fast food outlets including KFC and Pizza Hut across the country.

Meanwhile, Seoul Garden continues to grow "very quickly" in Malaysia, on top of outlets spread across Indonesia, the Philippines and Vietnam. Soon, Seoul Garden will land in Myanmar and in the next "two to three years", in other markets as well, said Mr Lee.

"We'll continue to grow Seoul Garden. We find that the brand has the potential to be a global brand. Soon, our Nex outlet will be the most modern Seoul Garden yet, featuring ninth-generation grills. We cannot keep up with Samsung, but we're trying," he said.