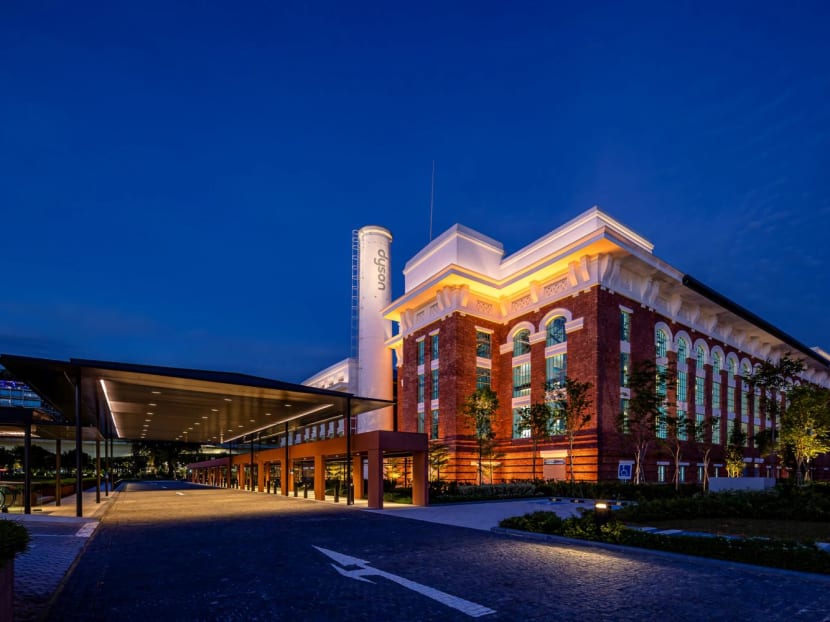 SINGAPORE: Restoration and adaptive reuse works at St James Power Station have been completed, Mapletree Investments said on Friday (Mar 4).
The national monument, which was gazetted in 2009, has been leased to technology company Dyson as its global headquarters and research centre.
The newly refurbished St James Power Station will house a heritage gallery in one of its distinctive chimneys, and a heritage trail will feature maritime artefacts around the monument, Mapletree said in a press release.
"The St James Power Station Heritage Trail and Gallery reflect the nation's history as a trading hub, its rich heritage and progressive transformation over the years into a world-class city centre," it said.
"Visitors will be treated to an immersive experience and discover the rich and fascinating history of St James Power Station, and the evolution of the HarbourFront Precinct."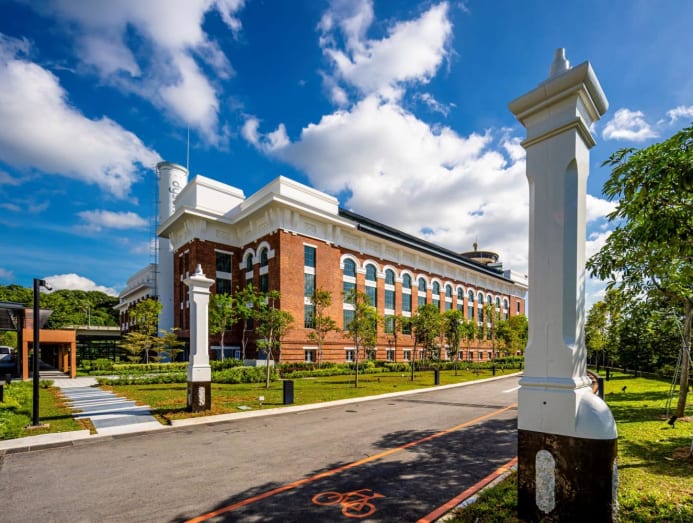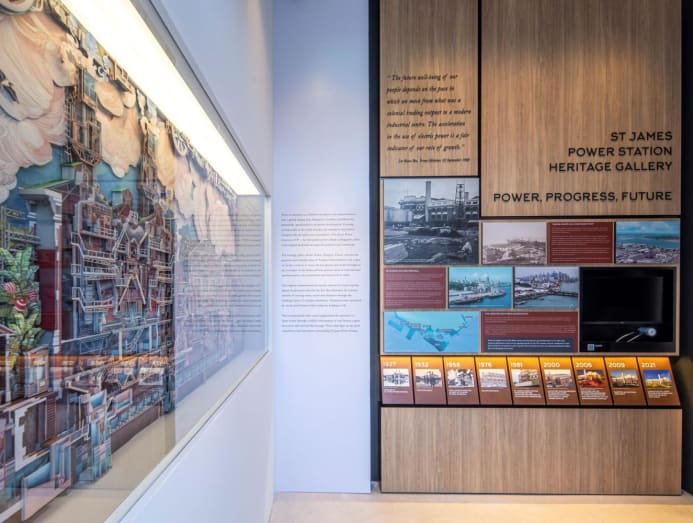 Besides the restored maritime and industrial relics, the gallery will also feature a "specially commissioned interactive artwork that showcases the intricate power generation process, bringing the building to life through digital technology".
Both are scheduled to open to the public by the end of this month.
ADDING NEW ELEMENTS
The works included "sensitively inserting" new floating floor slabs at selected locations within the power station to "introduce additional space for modern office use while preserving the original spatial quality".
Large atrium spaces were also created at various locations. Key architectural elements, including the fair-faced brick façade, two chimneys, mild steel windows and the steel frame structures, were restored to showcase the architecture's charm.
This is Mapletree's second restoration effort of the monument, following works in the mid-2000s when St James Power Station was converted into an entertainment nightspot until the lease ended in 2018.
"As part of Mapletree's strategy for the HarbourFront precinct which lies at the heart of the Greater Southern Waterfront, Mapletree embarked on the execution of the addition and alteration works for St James Power Station in 2018, with the preservation of the historical architectural elements of the iconic monument integrated with modern building technologies," the company said.
"Our efforts to restore and revitalise the historic building through adaptive reuse gives St James Power Station a new lease of life as a centre of innovation," said Mapletree's Group CEO Hiew Yoon Khong.
"The heritage gallery will showcase the rich and fascinating history of St James Power Station and its role in the evolution of power generation in Singapore."