SINGAPORE: A Republic of Singapore Air Force (RSAF) tanker-transport plane will depart for Qatar on Thursday night (Aug 26) to help with the US evacuation of Afghans. 
The RSAF A330 multi-role tanker transport (MRTT) will transfer Afghanistan evacuees currently relocated in Qatar to Germany or other receiving countries, the Ministry of Defence (MINDEF) said in a statement on Thursday.
The MRTT will be used to ferry nearly 200 evacuees from Al Udeid Air Base, located southwest of Doha, to another base in Germany, said Defence Minister Ng Eng Hen.
"(The MRTT is) going to depart here tonight, reach Qatar, pick up these evacuees, and then go onward to Germany, all in 21 hours," he added.
"It would have not been possible with our older aircraft. And from Germany, they're going to do like a plane loop from Germany to Al Udeid, back and forth, to bring as many evacuees as they can."
The MRTT, which can carry up to 266 passengers or 37,000kg of cargo, can be used to evacuate the sick or injured. 
A total of 77 Singapore Armed Forces (SAF) personnel, comprising pilots, aircrew, engineers and army security forces will be involved in the "humanitarian mission", MINDEF said.
Dr Ng, along with Chief of Defence Force Lieutenant-General Melvyn Ong and Chief of Air Force Major-General Kelvin Khong, were at Changi Air Base (East) to send them off.
This mission comes after the US government accepted Prime Minister Lee Hsien Loong's offer to help the US evacuate refugees from Afghanistan.
The offer was made on Monday during US Vice President Kamala Harris' official visit to Singapore, when the two countries agreed to work more closely together in several areas, including cybersecurity and climate change.
Ms Harris had thanked Mr Lee for the "very generous offer" on Afghanistan, saying she looked forward to following up on that discussion.
Dr Ng said the men and women involved in the mission know their task and believe in it.
"They know that there are risks involved, but I want to commend them because within 48 hours of the offer, they have gotten ready," he added.
"And I think they are good to go. And I told them to be mindful and careful of the threats, and yet at the same time, do their mission well. And I wish them all the best and I know that they will do a good job."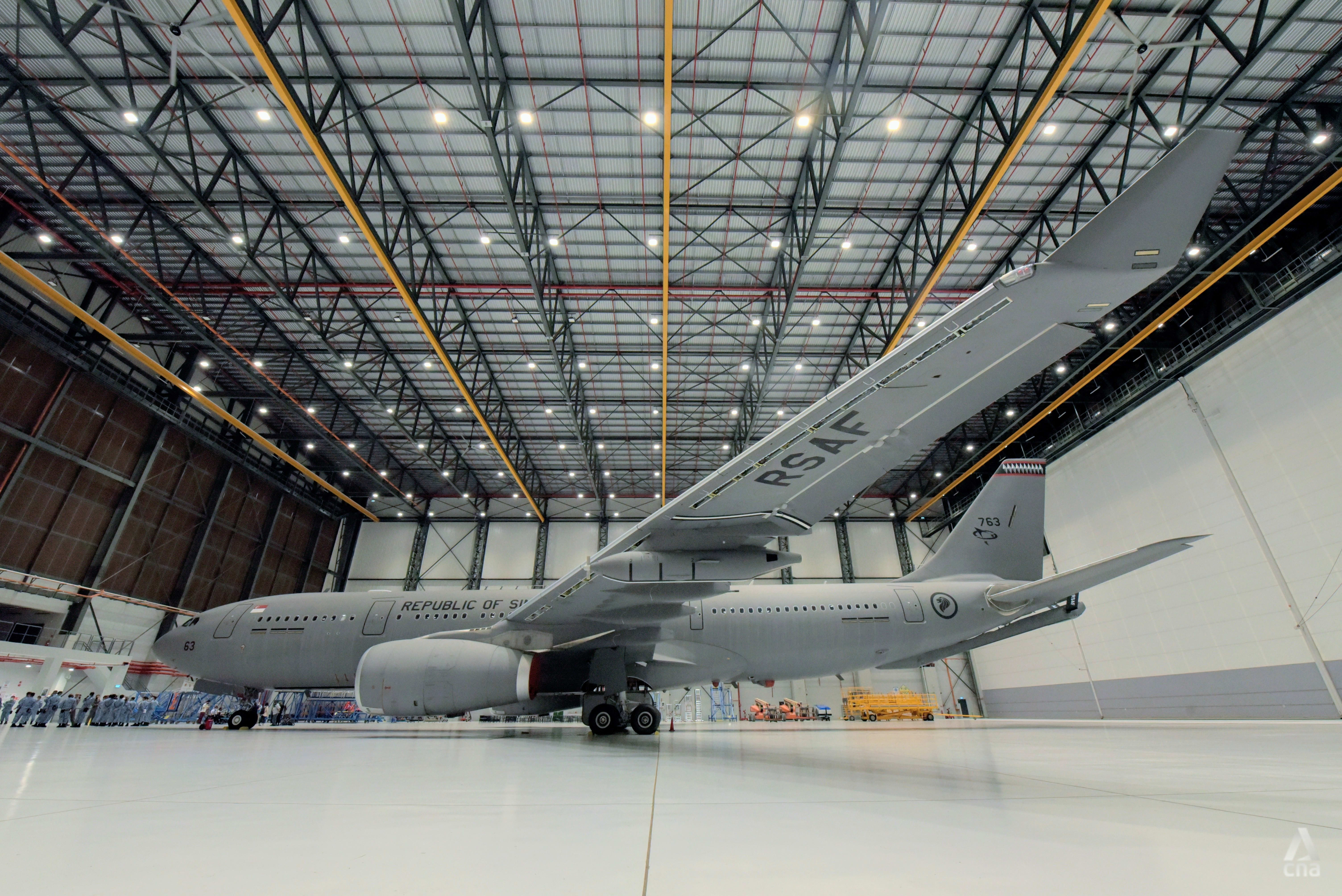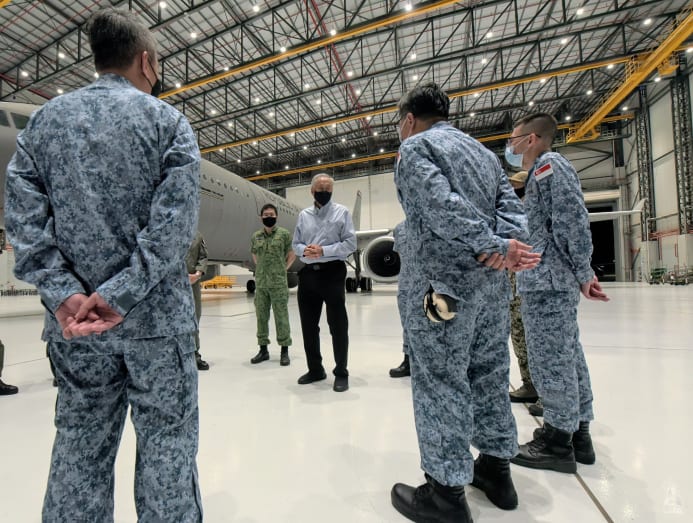 The US and its allies on Thursday urged people to move away from Kabul airport due to the threat of a terror attack by Islamic State militants, as Western troops hurry to evacuate as many people as possible before an Aug 31 deadline, Reuters reported.
Countries involved in the evacuation efforts in Afghanistan include Germany, France, Italy and the United Kingdom.
Dr Ng said what the SAF is doing will result in a better life for many families and people displaced from Afghanistan.
"It's hard to imagine how displaced Afghan civilians must be feeling at this point in time. And even more so those who are trying to get out and can't," he added.
"For example, small children went to school – girls were not allowed to go to school before – and they lived the good part of the last adolescent years free to go to school, free to learn. But now it's a different regime."