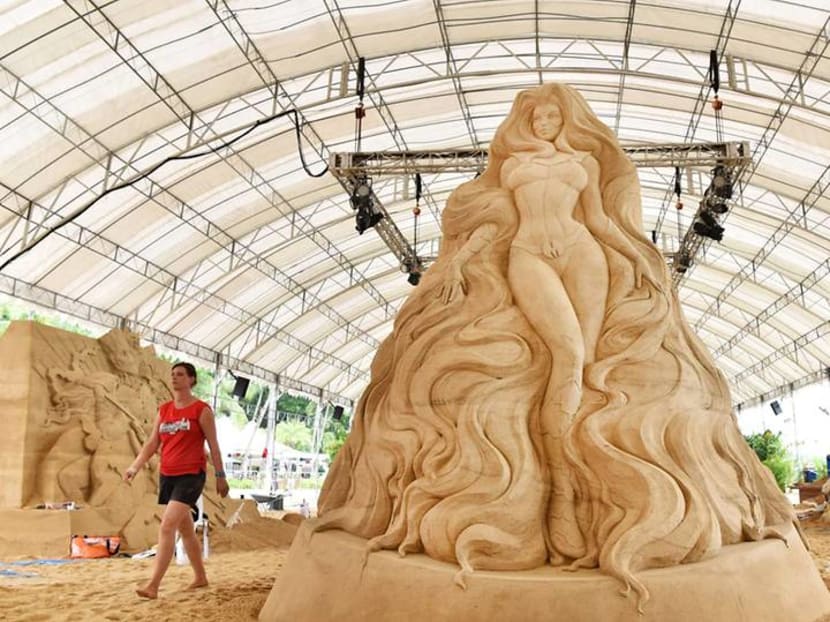 SINGAPORE: Over 10 days, Captain America took shape on Sentosa's Siloso Beach – along with the likes of Iron Man, Hulk and Thor – as sand sculptors from around the world brought a whole stable of Marvel superheroes to life.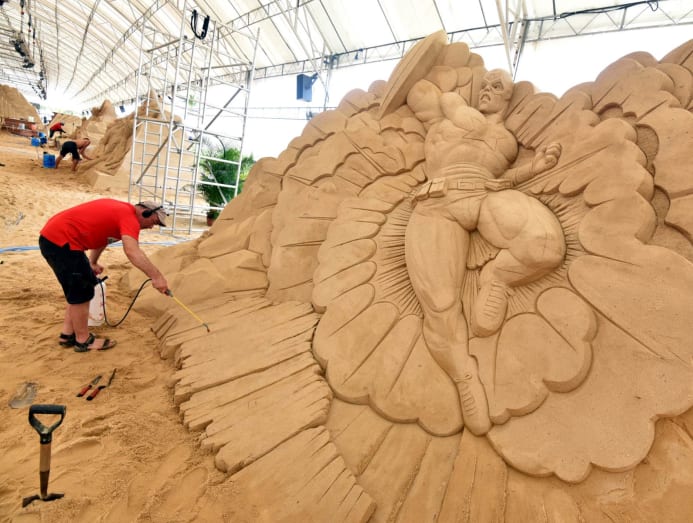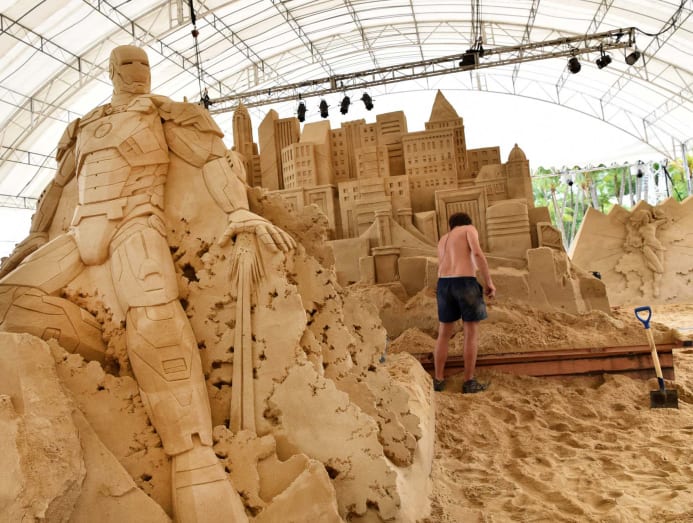 The larger-than-life sculptures are the centrepiece of Sentosa Sandsation, a two-week sand festival that will open in time for the September school holidays.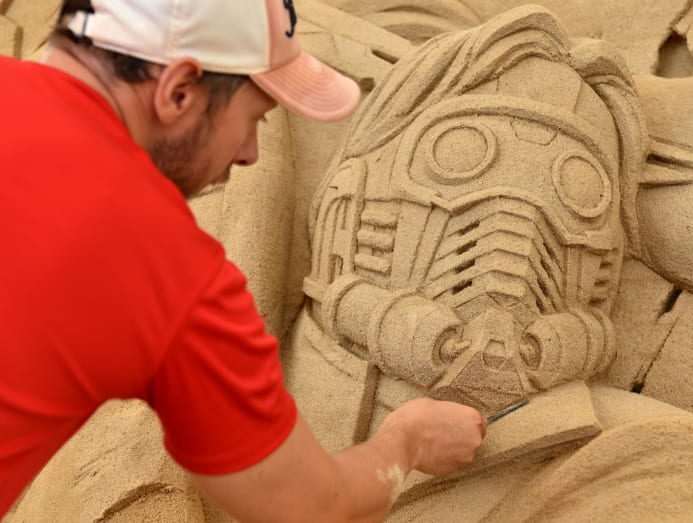 The sculptors are hand-picked by local sand artist JOOheng Tan, who is lead sand sculptor for the Marvel edition of Sentosa Sandsation.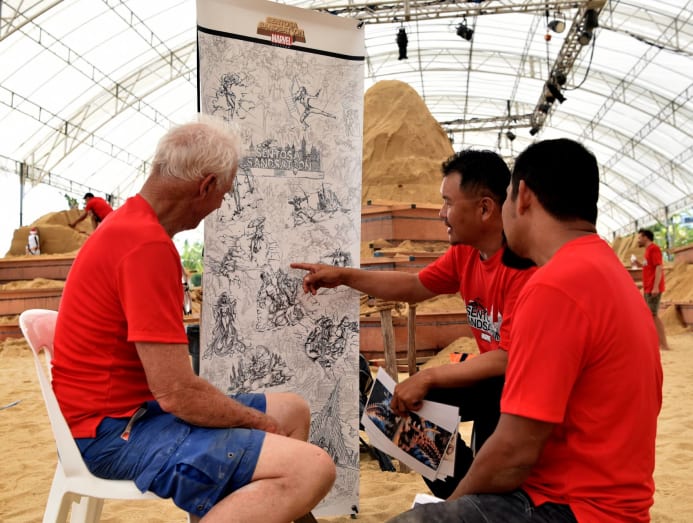 For instance, American sand sculptor Kirk Rademaker was one of the two artists chosen to build Asgard, because of his background in construction and his interest in architecture and modern buildings, Tan told Channel NewsAsia. 
At about 5.5 metres, Asgard is the tallest sculpture at the sand festival. Working alongside Mexican sand sculptor Calixto Molina, the California-based Rademaker quipped that they had a running joke between them. "We're building a wall," he said laughing.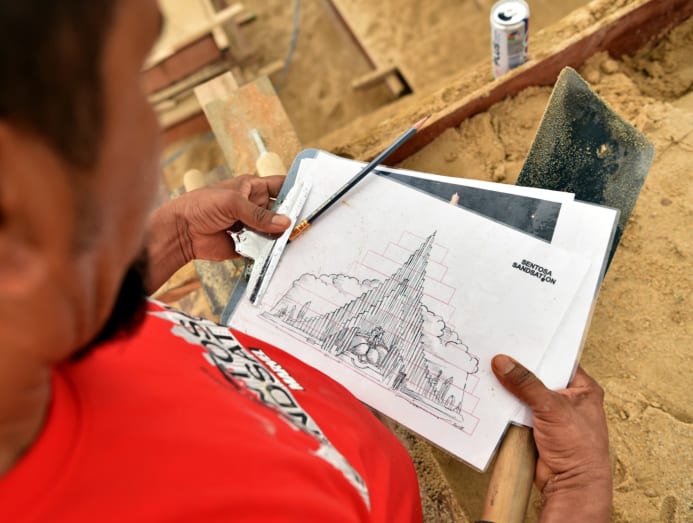 All the other sculptures are at least three metres tall – and meticulous planning goes into creating them from scratch. 
Sand is compacted by machines into massive wooden sand boxes, and hosed down with water to pack the sand down even further. This makes the sand compact and ready for sculpting, Tan told Channel NewsAsia.
Sea water is used because it is readily available at Sentosa, he added.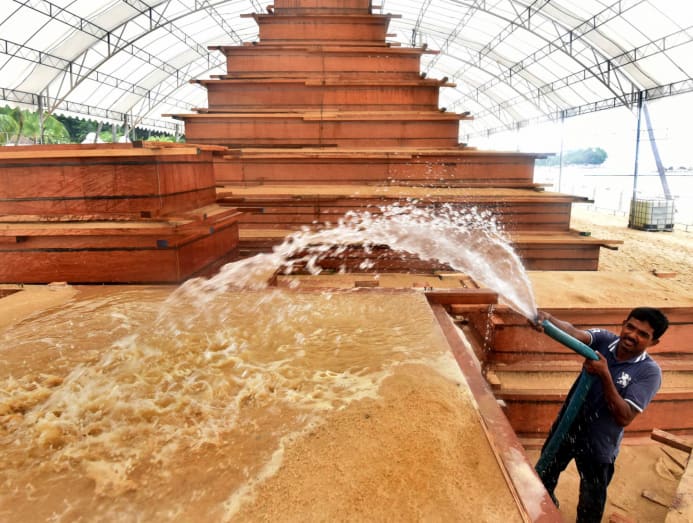 Sculptors have to begin from the very top of the structure, and the wooden boards are removed layer by layer as they progress. 
About 2,000 tonnes of sand is used – all of it taken from a sand bank on Sentosa.
Compared to the other beaches in Singapore, the sand in Sentosa is the most appropriate for sculpting because of its finer grain, Tan said.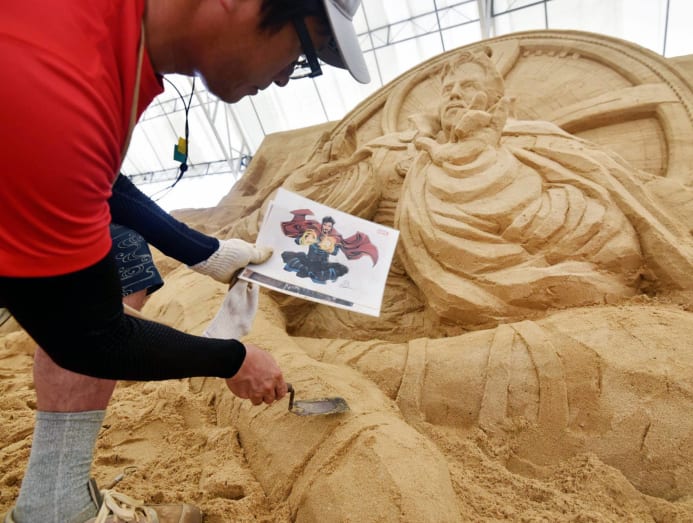 Tan explained that coarser sand is less appropriate for sculpting as it cannot withstand sticking together for an extended period of time compared to finer sand. 
"Generally, the finer the sand, the more suitable it is for sand sculpting," Tan said. "That said, it really is not about the type of sand, but more of how the sand sculptor understands the temperament of the sand and what makes it work for them."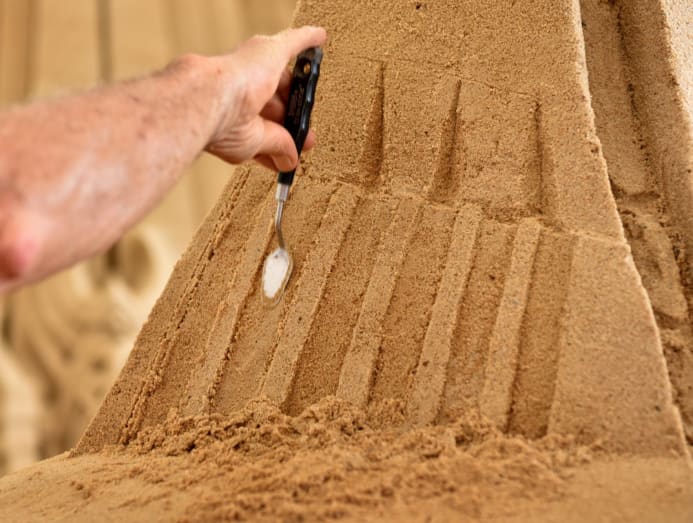 For Italy's Michela Ciappini, who is in Singapore for the first time, the challenge lay more in fighting the humidity. 
"It gets really hot in Italy during summer and the temperatures can go up to 40 degrees but I can withstand it – just not the humidity," she said.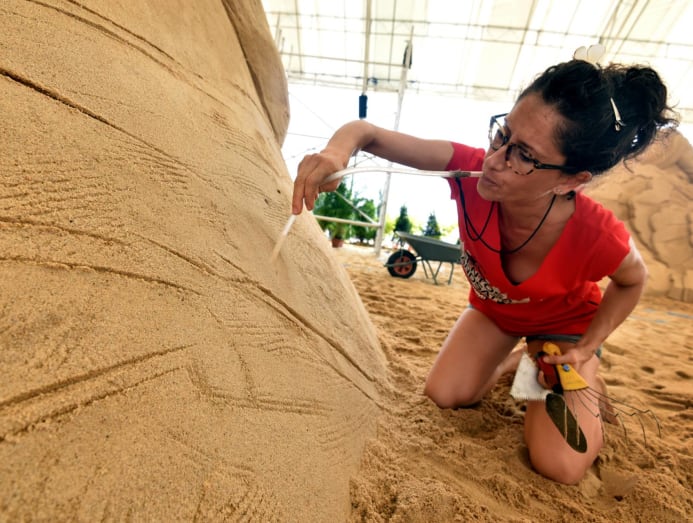 Ciappini added that the sand was not as strong as she had hoped. "When I arrived, I realised that the sand wasn't the best. But the show must go on and you have to find a way," she stated.
Tan said that Singapore's weather causes the sand sculptures to dry faster, so they have to be sprayed with a water-soluble mixture from time to time to create a protective layer over them.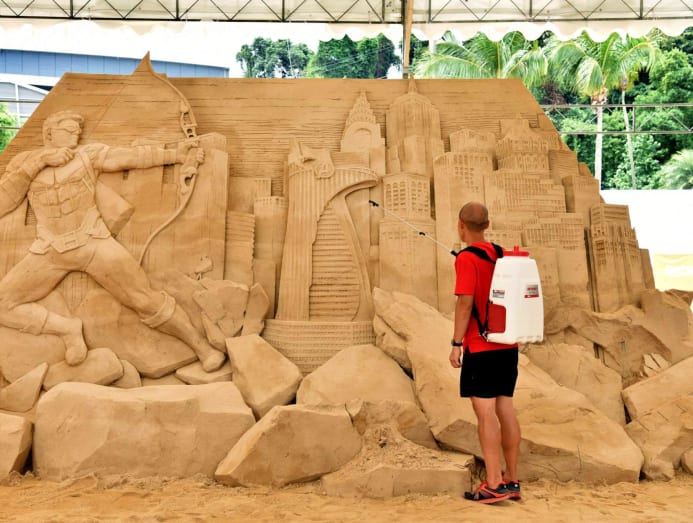 Tan reckoned that the New York City skyline was the most complicated design to create, because of the sheer amount of detail involved. "Every 10cm or so, some form of carving is involved," he said.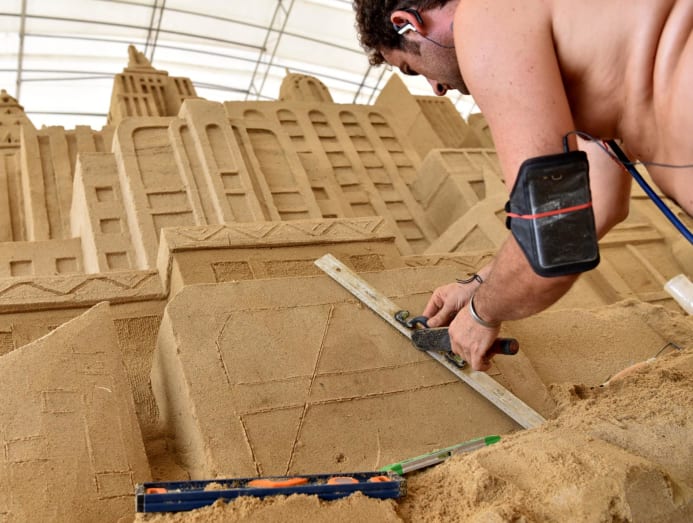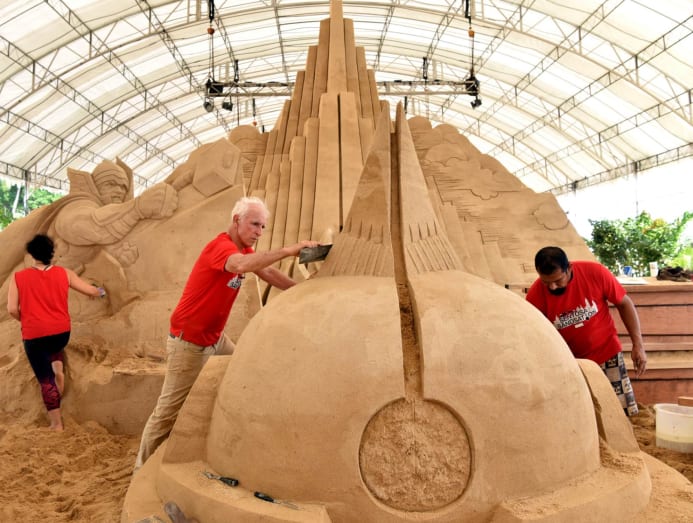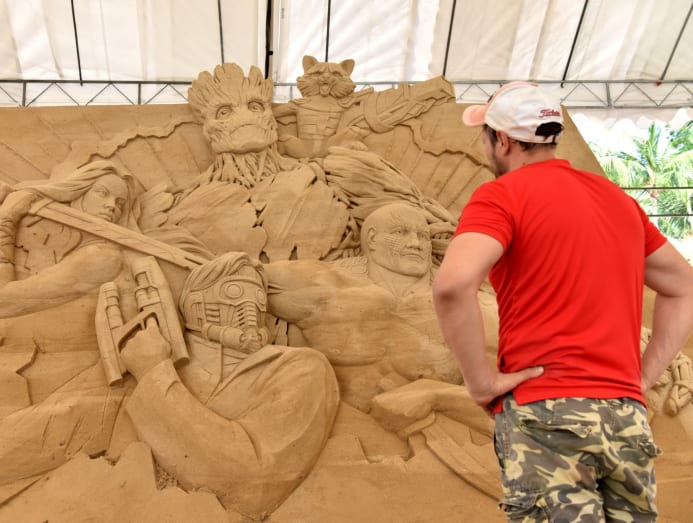 Sentosa Sandsation: MARVEL Edition runs from Sep 1 to 16 at Siloso Beach. Entry to Sentosa is free for all Singaporean residents during this period.