Hong Kong government bars Singapore Airlines passenger flights from Apr 3 to 16; COVID-19 case detected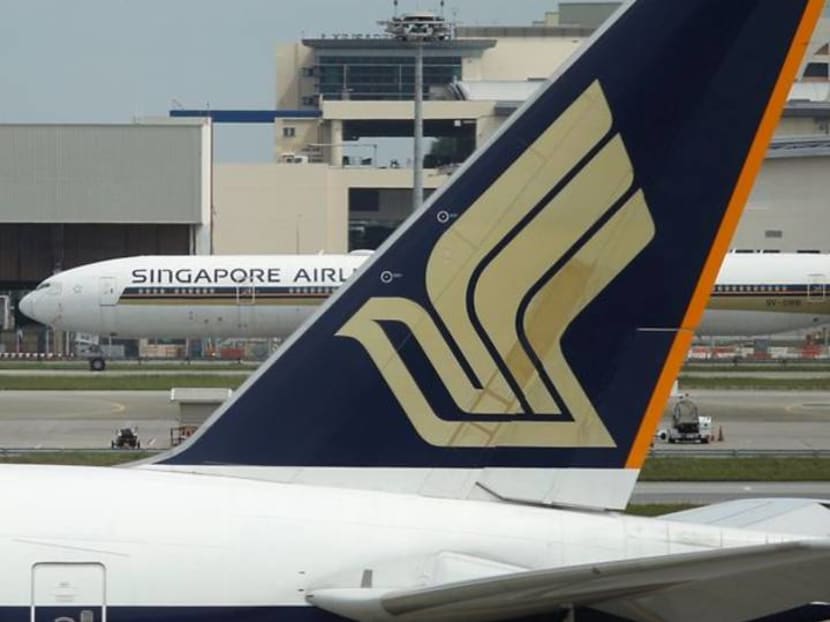 SINGAPORE: Singapore Airlines (SIA) passenger flights departing from Singapore will not be allowed to land in Hong Kong from Saturday (Apr 3) to Apr 16, the government of Hong Kong said on Friday.
The announcement came in a daily press release providing updates and COVID-19 case numbers for the territory.
Friday's press release stated that a passenger on SQ882, flying from Singapore to Hong Kong on Mar 31, was confirmed to have COVID-19 through a specimen collected at the Hong Kong Department of Health's Temporary Specimen Collection Centre.
In addition, three passengers had also "failed to comply with requirements specified under the Prevention and Control of Disease (Regulation of Cross-boundary Conveyances and Travellers) Regulation (Cap. 599H)".
According to a Hong Kong government website on COVID-19, the requirements prescribed by Chapter 599H are quarantine-related.

"As such, the Hong Kong Department of Health invoked the regulation to prohibit landing of passenger flights from Singapore operated by Singapore Airlines in Hong Kong from April 3 to 16, 2021," noted the release.

ALL FOUR WERE TRANSIT PASSENGERS: SIA
In a series of statements responding to CNA queries, SIA said the four passengers were transit passengers, all of whom had negative pre-departure test results.
One of them subsequently tested positive for COVID-19 upon arrival in Hong Kong. In response to CNA's queries, a spokesperson for Hong Kong's Department of Health said the confirmed case is Case 11482, a 28-year-old woman who arrived in Hong Kong from Indonesia. She was asymptomatic.

The test documents for the other three passengers were "found to not have fully met the regulatory requirements of the Hong Kong authorities", said SIA.
Singapore's aviation authority said later on Friday evening that the three had done their pre-departure tests at clinics in their places of origin that "did not meet Hong Kong's requirements".
In one of its statements, SIA also said its passenger service from Hong Kong to Singapore is not affected.
"The health and safety of our customers and staff is our top priority. We will continue to work with the authorities to ensure that all passengers meet the regulatory requirements for entry into Hong Kong," said an SIA spokesperson.
"We will also assist the health authorities in all contact tracing efforts."
The airline added: "SIA has taken immediate steps to strengthen checks at the point of embarkation to ensure that our customers are in compliance with Hong Kong's regulatory requirements."

The airline also apologised to all affected customers and said that it is reaching out to them to offer "all necessary assistance" and to minimise the inconvenience caused. 

TRAVEL BUBBLE POSTPONED
Earlier this week, Singapore Minister for Transport Ong Ye Kung had said that the country is studying a proposal from Hong Kong to reopen borders safely, after a Hong Kong official said the territory had resumed discussions on a travel bubble with Singapore.
"We are very happy that Hong Kong has in recent weeks kept the pandemic under good control. This is a very positive development," Mr Ong said in a statement on Monday.
Singapore and Hong Kong were scheduled to launch an air travel bubble in November last year but it was deferred after Hong Kong saw a surge in COVID-19 cases.
On Nov 21, a day before flights were to begin, it was announced that the launch of the travel bubble had been deferred to early December.
It was later pushed back to 2021, with the exact starting date yet to be determined.
Download our app or subscribe to our Telegram channel for the latest updates on the coronavirus outbreak: https://cna.asia/telegram