Operating the world's longest flight: Singapore Airlines crew give a behind-the-scenes account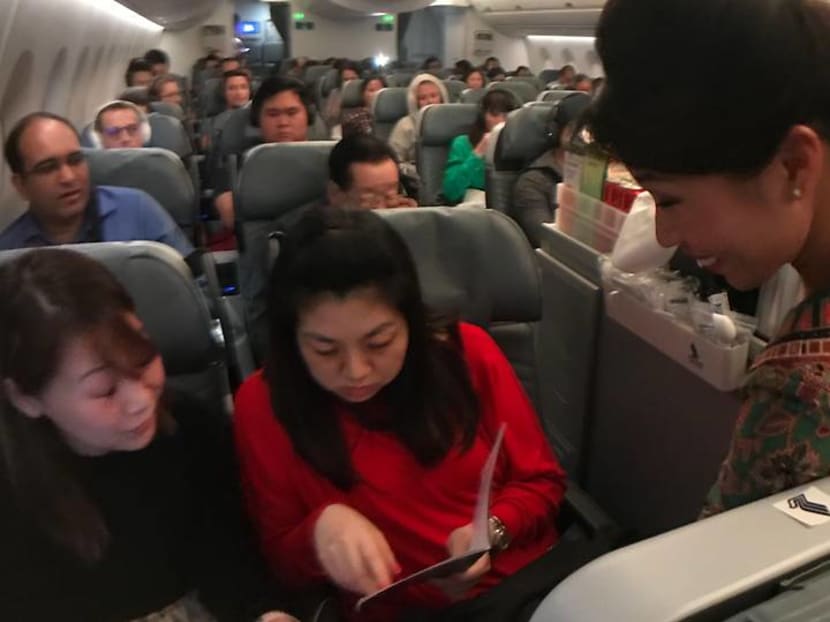 SINGAPORE: In the middle of a hard day's work, most people will likely step outside for some fresh air and a spot of lunch. And after the day is done, even if there's some overtime involved, chances are you can head home and climb into your own bed. 

For Singapore Airlines pilot S L Leong and his 16-member crew, that's not the case - at least not on SQ22, the longest flight in the world.
The flight and cabin crew of the nonstop service from Singapore to New York work for about 19 hours inclusive of a break. That's almost an entire day of having to be not just alert, safety-conscious and efficient, but also congenial - all while airborne. 
Vice-president of the Flight Operations Division, Captain Leong said a typical pilot may do six trips a month, including long flights.

He told Channel NewsAsia that the first requisite for a pilot is to be able to sleep on board. "Flying long haul is hard work, with the time zone change, sleepless nights and flights through the night - it takes a toll on you," he explained to a group of journalists touring the SIA Training Centre on the morning of the inaugural flight last week. 

"We tell all our pilots to maintain good health - they have to eat well, exercise well and rest well. We have to stay fit," he added. 
The airline pays close attention to every detail, including rest, with each crew member given a single stretch of up to five hours to sleep on the flight.

As flight commander, Captain Leong gets the first break.

"We will have two sets of captains because it's a very long flight. There will be two captains and two first officers, and we will take turns to rest.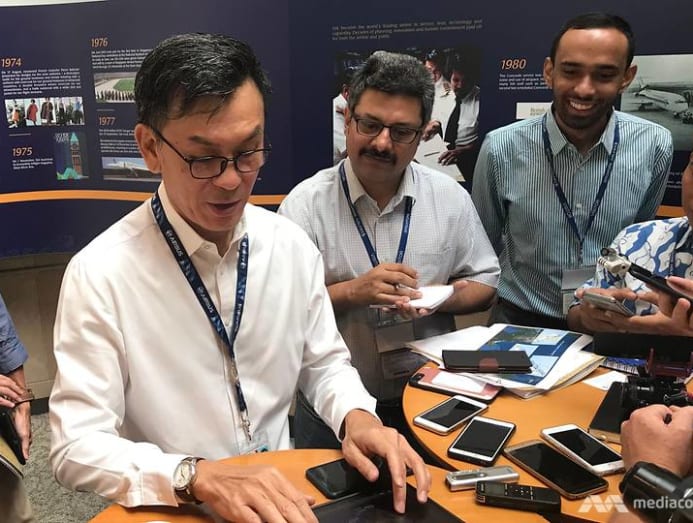 "As it's a night flight tonight, what I'll do is pull a bit of rank … and have some nice sleep before I start my shift," he said half-jokingly.

Thanks to the aircraft cabin configuration (there are only two classes - business and premium economy - with a total of 161 seats), crew bunks in the A350-900ULR are more spacious than usual.

"The crew bunks are different on the ULR, which is good news for us pilots. We're able to do it differently because of the cabin configuration. This plane doesn't have as many seats as the others, so there's more room for us. We've managed to squeeze in two separate bunks - one on the main deck and one above. Quite comfortable, nice bunks," said Captain Leong.

What about his rest routine? "I get into my pyjamas, climb into the bunk, pull up the nice, warm blanket and just go to sleep," he said. "It's something that every long-haul pilot will have to get used to. If you can't sleep on board, you're in trouble. Most of us have managed to cope. My personal rule is 'no caffeine after dinner'.

"The industry joke is that if you really can't sleep, take out your flight ops manual and start reading."

Lead stewardess Hennie Chin, who was also part of the crew that operated SIA's previous non-stop New York route on the now-discontinued A340-500, has her own technique for getting enough rest on an ultra-long-range flight. 
She brings on board a personal stock of decaffeinated rooibos tea, which contains antioxidants. "I need hot drinks to keep myself hydrated," she told Channel NewsAsia in an interview conducted en route to New York. 
She also brings her favourite music, which she listens to in her crew bunk to relax, and comfortable clothing such as a zippered jacket, which is easy to put on and will not throw off her hair and makeup. 
One of the potential stress points on such a long flight is whether there will be a medical emergency. While they can happen on any service, the chances of one occurring on a flight which could last 19 hours are, of course, much higher. Ms Chin said that she once encountered three medical situations on a flight to London.
"The lights were off, it was a lull period. I was patrolling the cabin when I saw a passenger shaking in an unusual manner. When I approached him, I realised he was having a fit and asked the passengers around us to help me signal my colleagues for help. We paged for a doctor and while waiting, I held the passenger - as we have been trained to do - so he would not hurt himself," said Ms Chin.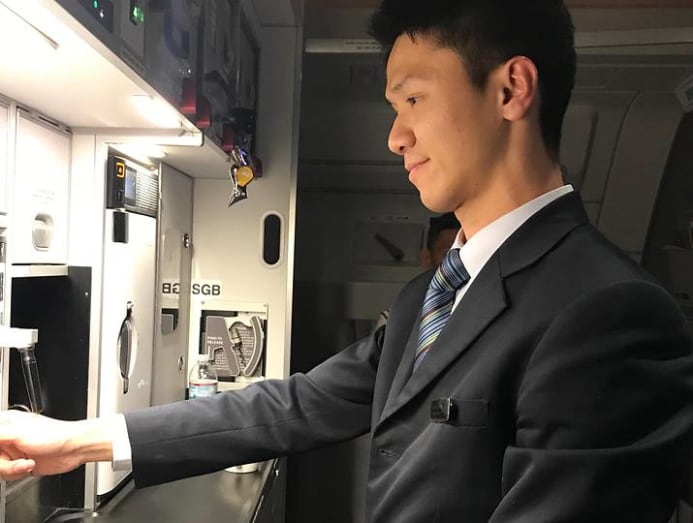 Mere minutes later, a passenger walked into the gallery, seemingly drunk, she continued. "Then he collapsed, hit something on the way down and started bleeding. The doctor came to help again," she added.
According to Ms Chin, day flights can be more challenging, service-wise. "Passengers usually stay awake on these flights so they will eat often, even outside of meal service. It can be quite challenging to juggle all the orders during certain (lull) periods when we don't have a full set of crew."

The flight to New York leaves at 11.30pm, close to most people's bedtime, but the journey in the opposite direction takes off at about 11am.
The meals loaded onto the aircraft include food for staff. Cabin crew typically take their meals in the galley, eating the food off a meal tray.

On this flight, pilots enjoy theirs a little differently. "We have a table on the Airbus that folds into the panel. This table opens up very nicely and we have a proper meal. The competitors don't have this, they'll have to eat off the tray on their lap," said Captain Leong.
Meanwhile, flight attendant Ms Chin had some tips on how to look good at the end of a long, arduous flights - a crucial part of the SIA service.

"Most important items for me are my hairspray, MAC lipstick and eyelash glue," she revealed, adding that Japanese brand Kao's Cape hairspray is a favourite because it is "firm, but still can comb". It comes in two versions - scented and non-scented, which Ms Chin prefers because "no matter how much you spray, there's no smell".

When they land in New York, the crew do not, of course, get to go home. They check into a hotel - their home away from home. Then, what do they do? 
"First things first - when I get to my hotel, I go straight to bed," said Captain Leong. "When I wake up, I'll hunt for a place to makan. Pilots will call each other to have a good makan," he said. 

After the world's longest flight, the flight and cabin crew will get three days of rest.

"Typically, we plan for our crew to have a three-day layover to make sure they're well adjusted. The rules require only two days of layover, but we plan for a bit more for our crew, just to make sure. When we arrive back in Singapore, it's at least 48 hours before the next flight," said Captain Leong.