Transition to cleaner energy will involve 'trade-offs', EMA to reduce cost impact where feasible: Chief executive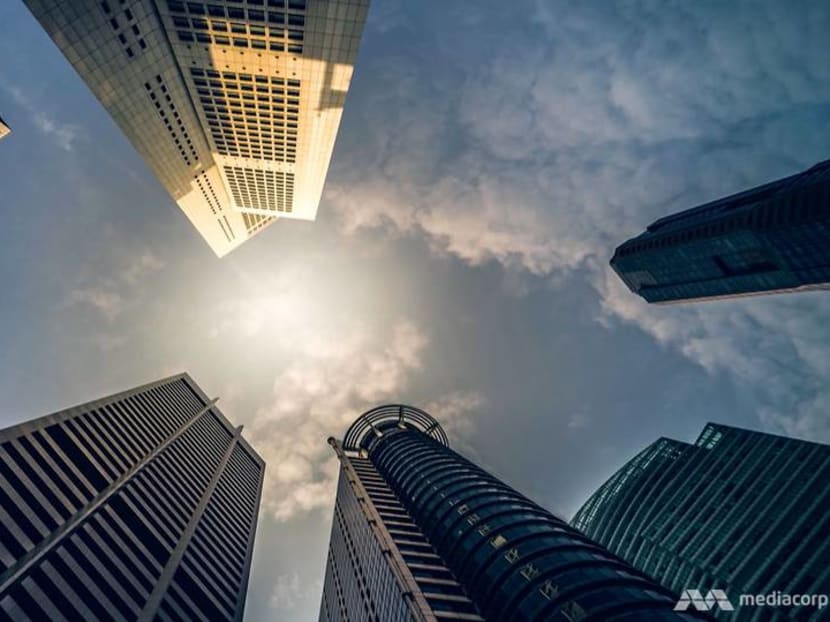 SINGAPORE: Trade-offs are inevitable as Singapore transitions to cleaner energy, but the Energy Market Authority (EMA) will seek to manage this and minimise the impact of costs where feasible, its chief executive Ngiam Shih Chun told CNA.
Mr Ngiam noted that the "four switches of supply" – natural gas, solar, regional power grids and emerging low-carbon alternatives – will aid Singapore with such a transition. However, he pointed out this could result in higher energy costs.
"While the four switches will help us transition to cleaner energy, this transition will inevitably involve trade-offs. For example, as we tap onto regional power grids and other low-carbon technologies, energy costs may increase," he said in an email interview.
Mr Ngiam noted that low electricity prices are not "commercially viable" for power generation companies in the long run.
"While consumers have benefitted from lower electricity prices in recent years due to overcapacity, depressed wholesale electricity prices are likely to rise and normalise when power plants retire over the next few years, coupled with rising electricity demand," he explained.
"Consumers would have preferred low electricity prices, but it is not commercially viable for power generation companies in the long run. It will also discourage investments in new generation capacity to renew our power infrastructure. Overall, EMA will seek to manage the transition well and minimise cost impact where feasible."
Because Singapore relies on imports for its energy needs, it is subject to global price movements, noted Mr Ngiam. "Hence, we price our electricity to reflect its full costs to encourage prudent use among consumers," he said.
Mr Ngiam pointed out that Singapore has "constantly transformed" the energy sector to ensure energy security, affordability and environmental sustainability. 
"One of the key challenges that EMA had was energy security. In the early 2000s, Singapore relied solely on three pipelines from Malaysia and Indonesia for all our natural gas. Any issues with the pipeline infrastructure could have disrupted our gas and power supply," he explained.
"Thus, we made a strategic decision in 2006 to build a liquefied natural gas (LNG) terminal, which has sufficient capacity to supply all of Singapore's natural gas demand, if needed. This key infrastructure has allowed us to import natural gas from around the world and strengthen our energy security through diversification."
At the same time, there is also a need for the energy market to be competitive for greater efficiency and to benefit consumers, he said.
A number of initiatives were rolled out to ensure this, including corporatising the power generation and gas supply companies in the 2000s, as well as the progressive liberalisation of the retail electricity market which culminated in the Open Electricity Market (OEM) in 2018. 
"As a result of the liberalisation, consumers are able to enjoy more choices in their electricity purchase options. Those who signed up with a retailer have also enjoyed savings of about 20-30 per cent on their electricity bills," said Mr Ngiam.
"SIGNIFICANT" ROLE OF POWER SECTOR
In order to address the threat of climate change, Singapore will need to change the way it produces and consumes energy, said Mr Ngiam.
Noting that the power sector contributes around 40 per cent of Singapore's emissions, he added that it has a "significant part" to play in efforts towards achieving Singapore's Long-Term Low-Emissions Strategy (LEDS). This goal involves halving emissions from its peak to 33 million tonnes by 2050, and achieving net-zero emissions as soon as viable in the second half of the century.
"This is being done through the four switches of supply ... while promoting energy efficiency to reduce demand," said Mr Ngiam.
Given that natural gas is the cleanest fossil fuel as well as a stable and secure source of energy, Singapore will likely continue to "rely significantly" on it to provide "reliable and cost competitive" electricity over the next two decades, he explained. This as the country scales up the use of cleaner energy sources.
Pointing out that Singapore is one of the most solar-dense cities in the world, Mr Ngiam also noted that Singapore's installed solar capacity stood at about 444MWp as of the first quarter of this year, having grown more than seven times since 2015. Its target is to deploy at least 2GWp by 2030.
Another switch is regional power grids, which allows Singapore to access clean energy sources from the region, he said.
"EMA is now working on a trial to import 100MW of electricity from Malaysia. This trial will allow us to build the know-how to scale up imports from other parts of the region," he added.
"As part of a broader strategy to develop an ASEAN Power Grid, we are partnering (with) other ASEAN countries to facilitate cross-border power trade. As a first step, we plan to import up to 100MW through the Lao PDR-Thailand-Malaysia-Singapore Power Integration Project (LTMS-PIP)."
Emerging low-carbon technologies such as hydrogen and carbon capture, utilisation and storage are "nascent", but this fourth switch could play a crucial role in the energy transition in the longer term, said Mr Ngiam.
"We will continue to study the technical and economic feasibility of deploying these technologies so that we could tap on them when they become commercially and technically viable."