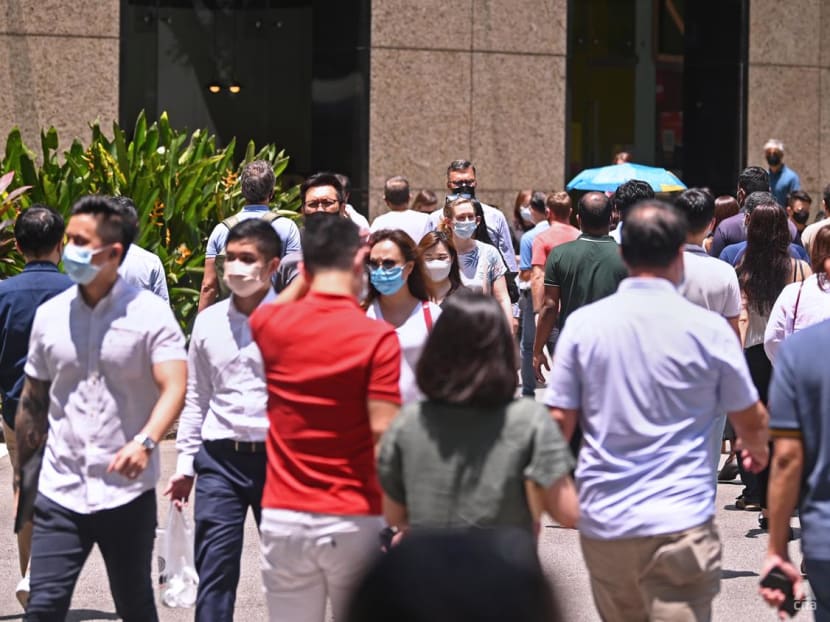 SINGAPORE: All COVID-19 cases sequenced in Singapore in April were found to have been infected with the Omicron variant, the Ministry of Health (MOH) said in its daily update on Thursday (May 19). 
Of the local infections, 99 per cent were of the BA.2 variant and its lineages, which include BA.2.12.1. The remaining 1 per cent was infected with the BA.1 strain and its lineages.
Among the imported cases, 98 per cent were of the BA.2 strain and its lineages which include BA.2.12.1. 
One per cent was of BA.1 and its lineages and the other 1 per cent involved recombinant lineages which include the XJ and XE variant.
A total of 101,480 local and imported infections were reported in April. They include two imported cases of the BA.4 variant, said MOH on Thursday.
The Health Ministry had on Sunday reported Singapore's first two community cases of BA.4, along with a local BA.5 infection. Both these Omicron subvariants were first reported by South Africa in early 2022 and have since become the dominant variants there. 
Health Minister Ong Ye Kung said on Wednesday that the discovery of new Omicron subvariants is "not a surprise at all", as it is known that the virus that causes COVID-19 will continue to mutate.
"What we learnt from the data and findings of scientists is that BA.4 and BA.5 have a transmission advantage over BA.1 and BA.2, he said, noting that this is why the two subvariants have been classified as variants of concern by the European Centre for Disease Prevention and Control.
"But more importantly, so far, there has been no evidence that the BA.4 and BA.5 will cause more severe illness," he added.
According to scientists in South Africa, the variants can dodge antibodies from earlier infection but are far less able to thrive in the blood of people vaccinated against COVID-19.
Knowledge of the variants remains limited, with the World Health Organization adding them to its list for monitoring earlier last month.