Singaporeans in Qatar bond over dune bashing in the desert during weekends
The dunes are about an hour's drive away from Doha's city centre, and forms a backdrop for Singaporeans to bond and catch up with each other.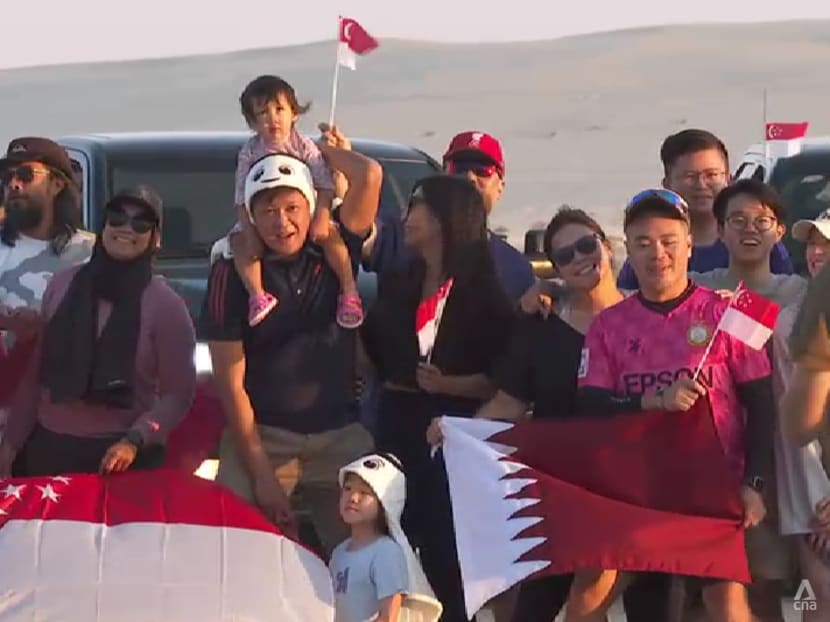 DOHA: When five Singaporeans living in the Qatari capital of Doha were unable to return home in 2020 due to the COVID-19 pandemic, they formed Dune Kakis, a social group with a shared love for driving among the sand dunes.
Driven by their passion for dune bashing, which involves manoeuvring four-wheelers at varying speeds over steep sand dunes, they take every opportunity to head into the desert, usually over the weekends.
The dunes are about an hour's drive away from Doha's city centre, and forms a backdrop for Singaporeans to bond and catch up with each other.
The group has since expanded at least six-fold and drivers now bring along their families to take part in the sport.
SPECIAL SKILLS NEEDED
Members said it takes special skills to learn how to drive across the towering dunes as a wrong manoeuvre could lead to tyres getting stuck in the sand, or even vehicles being overturned.
"Driving on the road and driving on sand is actually very different," said Dune Kakis member Christine Goh, who recently started learning how to drive on the dunes.
"You'll be surprised that on the road, you control the vehicle, but on the sand, when you're driving, you have to be very flexible and let the sand control the vehicle and you appropriately control the vehicle to the direction that you want," she said.
"It takes a lot of lessons on getting stuck and learning the hard way," added another member of the group.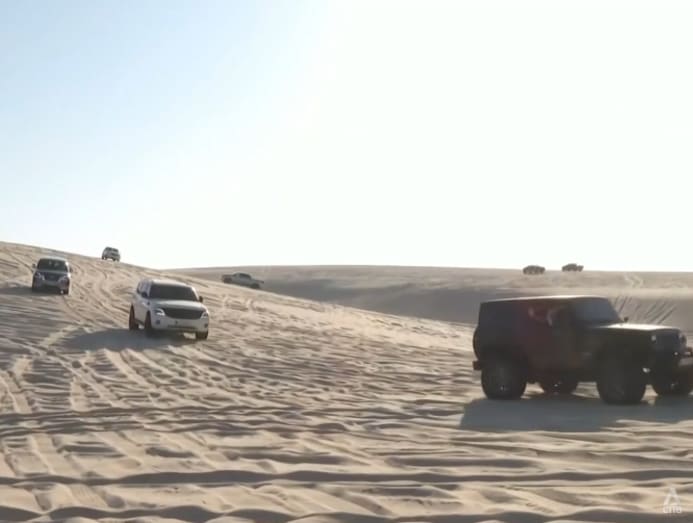 Participants do not need to tackle the adventurous slopes to be part of the group, and can choose to simply cruise along and enjoy the magnificent views the desert has to offer.
DUNES OFFER BEAUTIFUL VIEWS
Members said the dunes offer an escape from the hustle and bustle of the city and their daily work.
"For me, it's about getting away from the city. It is a different atmosphere compared with Singapore. I like the dunes. It's my favourite place," said 30-year-old Iylia Rasheena.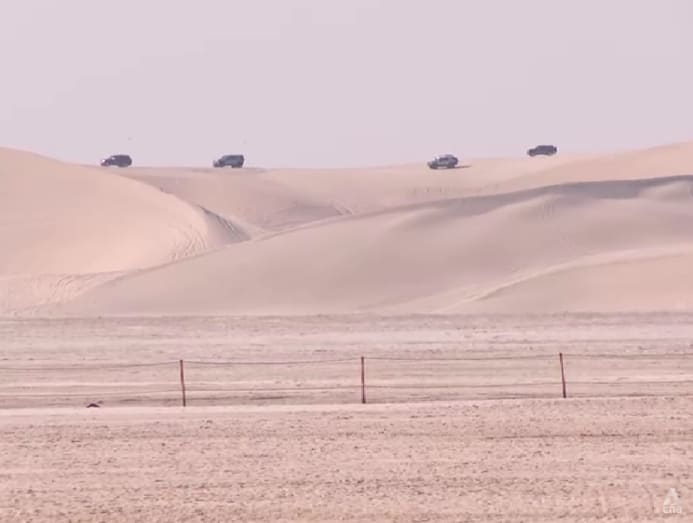 Qatar's vast sand dunes, some of which stretch to the sea, are a popular destination for expatriates and tourists.
"As you can see, this is the end of Qatar. We are literally at the end," said another dune lover, Jackson Teo, as he showed CNA where the sand dunes meet the sea.
"In Singapore, you will never experience this kind of terrain. And of course driving in the desert is an awesome experience," he added.
"We really enjoy coming out here with family and friends, and like-minded Singaporeans. They form our social fabric in Qatar," said 31-year-old Cedric.
"And just enjoying the scenery … Here, we have a sunset backdrop along the sealine. Dunes and sea – it's just peaceful beyond imagination."
Now in the thick of the FIFA World Cup, some of these enthusiasts have not been able to visit the dunes since the lead-up to the tournament, as work commitments in the aviation and hospitality industries have kept them busy.
COMMUNITY SUPPORTS EACH OTHER
Besides getting together for fun, the community also supports each other and helps fellow Singaporeans who have just arrived in the Gulf state to settle in.
"We help one another out. There is always a shoulder to cry on. There is always a listening ear," said Muhammad Azhar, 32, a member of the group.
"The special bond about this group was especially felt during COVID time when we couldn't go back home and we only had each other," he added.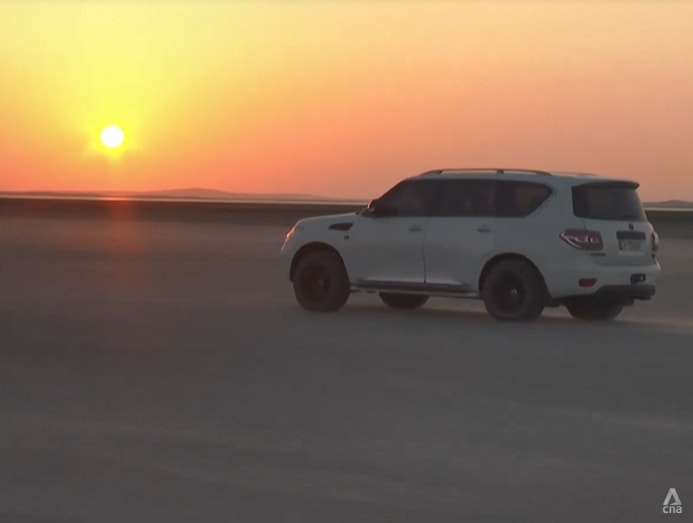 Members said that having a support group with similar culture and palette makes living and working in a foreign place easier.
"Home away from home is something that everybody has to value and treasure," said another member of the group, Wilson Chan.
"Being with 500 or so Singaporeans here in Qatar makes you feel more welcome. The similarities in culture, food, and traditions like Ramadan and Chinese New Year and Diwali. So all that really makes (us) feel connected back to home without being at home," he added.
Apart from the rolling sand dunes, another thing that bonds Singaporeans in Qatar is food.
After hours of driving in the desert, the Dune Kakis can usually be found sharing a meal of nasi lemak and mee goreng at a local eatery that serves Singaporean and Malaysian cuisine.