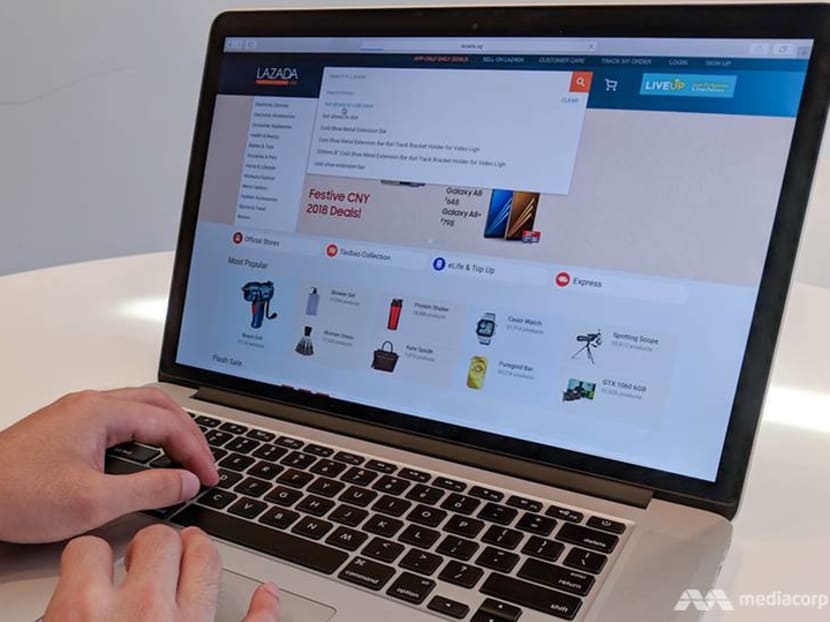 SINGAPORE: In anticipation of another record-breaking Singles' Day sale, e-commerce and logistics players have ramped up manpower, opened new warehouses and secured additional cargo space.
But shoppers may still see delays for their online orders this year due to factors such as the ongoing pandemic-induced bottlenecks in global supply chains, some industry players warned.
Singles' Day, held on Nov 11 each year, started off as China's biggest online shopping holiday before gaining traction around the world, including in Singapore.
Data analysed by advertising firm Criteo showed Singapore's retail sales for the annual shopping bonanza spiked nearly 350 per cent in a day last year despite being held in the thick of the COVID-19 pandemic and an economic recession.
"Though we're approaching Singles' Day for the second time during the pandemic this year, our data suggests that 11.11 will continue to be one of the most popular sales festivals in Singapore," said Criteo's managing director for Southeast Asia and India Taranjeet Singh.
"11.11 WILL SHATTER RECORDS AGAIN"
Businesses that CNA spoke to expect to see the feat repeated again this year, with online shopping habits becoming more deeply entrenched among buyers.
For one, e-commerce platform Lazada said 2020 was a "watershed year" due to the pandemic, which has set a precedent for the years to come.
"E-commerce adoption accelerated since the start of 2020 and we have witnessed soaring demand for sales in the past 20 months, as people developed and became accustomed to new shopping habits.
"We are optimistic that this (year's) 11.11 will shatter records again, with a continued upward trend during the gifting season," said James Chang, chief executive officer of Lazada Singapore.
Even with the flurry of monthly "double day" sales such as 9.9 and 10.10, Singles' Day remains the "highlight campaign" for e-commerce platforms which will likely be doling out the year's most extensive deals, said Ninja Van's Singapore country head Ray Chou.
"As long as you continue to make deals attractive, I'm sure consumers will continue to spend," he added.
The logistics firm is hence preparing for parcel volumes to triple from last year, translating into "anywhere between 200,000 to 300,000" deliveries a day.
Other logistics players echoed similar expectations.
J&T Express Singapore has seen double-digit growth on Singles' Day over the past two years and this year "will be no different", said its chief executive officer Andrew Sim.
Over at UrbanFox, parcel deliveries during the sale have in the past gone up "three to four times the volume of a regular 'business as usual' day".
This year, the firm is "anticipating significantly higher volumes than usual" as online shoppers continue to grow in numbers and more brands set up digital shopfronts and deliveries amid the pandemic, said managing director Joe Choa.
MORE MERCHANTS, MORE CAPACITY
Lazada said it has been preparing for 11.11 since the start of the year. This includes working with delivery partners several months ahead to ensure they have enough capacity to handle the expected surge in orders.
Compared to last year, the number of brands on its LazMall marketplace has increased by 40 per cent. There are also 40 per cent more local sellers participating in the sale this year.
E-commerce platform Shopee has also seen participating merchants double this year, said its head of marketing Chua Cheng Xun.
Ahead of the "robust demand" expected for its largest sale of the year, it has ramped up manpower across the entire firm, besides working with brand and delivery partners to ensure orders are efficiently fulfilled. 
The Alibaba Group, which oversees popular platforms Taobao and Tmall, noted that it has developed new products and services, as consumers' e-commerce skills and appetite continue to mature.
For instance, Taobao and Tmall customers in Singapore will be the first in the region to enjoy free returns for eligible purchases, it said.
While the Chinese conglomerate admitted that the pandemic has created challenges on the logistics and supply chain side, it is addressing these through its logistics arm Cainiao Network.
Cainiao has pre-stocked more than 300 million items from 87 countries and regions in its warehouses across China to help merchants avoid shipping delays. It has also secured additional cargo space in more than 1,350 flights, 1,170 containers on 210 sea freight trips and 150 trucks for deliveries to North and Southeast Asia, including Singapore.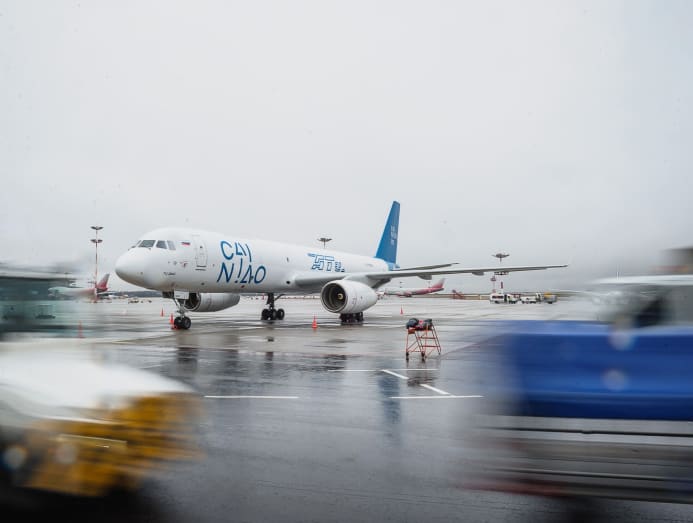 Cainiao is also tapping on local partners to expand its last-mile delivery capability. These include FairPrice Group's Grocery Logistics of Singapore, which it will work with to deliver bulky goods such as furniture.
Cainiao said its parcel handling capacity in Singapore is expected to go up to around 42 tonnes, or about 600 bulky items, a day.
"With this vast logistics network, consumers will also benefit from more efficient deliveries, with parcels delivered within two working days after they've cleared customs," said Cainiao's Singapore head of cross-border operations Chris Fan.
Similarly, UrbanFox has been "steadily growing" its pool of outsourced delivery partners to manage the surge in delivery demand during shopping festivals. The firm, which is a subsidiary of Keppel Logistics, said it began preparing its warehouse operations in June.
For Ninja Van, planning for the annual Singles' Day began a year ago as it decided to ramp up investments in automation in order to combat a manpower crunch in the industry.
The firm unveiled the "highlight of (its) planning" nearly two weeks ago – its second and biggest warehouse in Yio Chu Kang. The new 80,000-sq-ft facility is equipped with automated sorting belts that can handle three times more parcels an hour at a 99.9 per cent accuracy rate, Mr Chou said.
"This will make our processes much smoother, result in fewer delays and hopefully help us exit this peak (for Singles' Day) a lot faster than the current seven to 10 days."
J&T Express has also updated its automated parcel sorting system and expanded its warehouse network with a new 82,000-sq-ft fulfilment centre in Singapore. It also rolled out the first phase of its "J&T points" that allows merchants to drop off parcels at their convenience and track the parcels in real-time.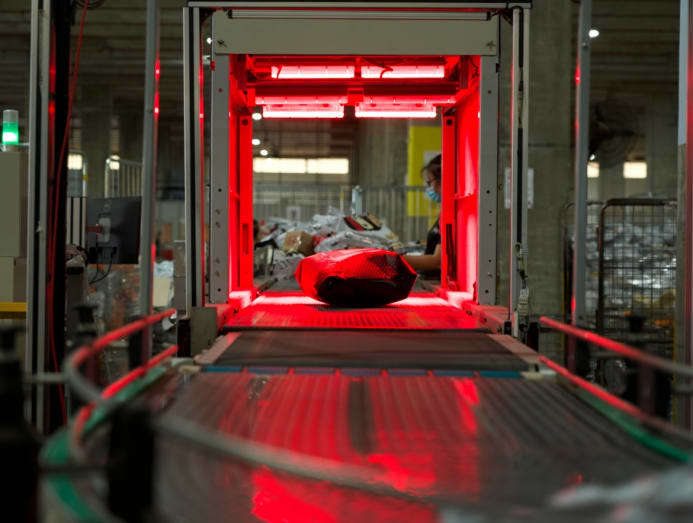 SOME DELAYS MAY BE INEVITABLE
But even then, J&T Express said "a small number" of deliveries could still see delays of "a few days" due to the surge in orders and several other factors.
These include "unexpected situations" such as weather conditions, traffic and the development of the pandemic, said Mr Sim. Ongoing supply chain disruptions around the world may also contribute to delays, although the impact on this front has abated somewhat, he added.
"In the initial stages of the e-commerce boom experienced during the pandemic, there has been some impact due to the disruption in freight services, resulting in shipment delays as well as increase in cargo and freight costs," Mr Sim told CNA.
"However, the logistics industry remained agile and has adapted swiftly to the new normal, and we have seen the situation improve considerably since last year."
Other players in the logistics industry remain more cautious.
Mr Cas Brentjens, vice-president of industry cloud company Infor's Nexus supply chain network in Asia-Pacific and Japan, said delays in deliveries and product shortages "will be unavoidable" this Singles' Day.
This is as global supply chains remain disrupted by a "perfect storm" of factors, including pandemic-related restrictions that have resulted in congestion at ports and unreliable vessel schedules, as well as a shortage of shipping containers.
"Black swan" events such as a grounded container ship's blockage of the Suez Canal earlier this year and uncertain weather conditions have further strained supply chains and trade, said Mr Brentjens.
In the meantime, retailers and manufacturers are over-ordering or placing orders in advance as they try to avoid the possibility of a supply chain crisis. But this leads to "an even worse capacity crunch that will take some time to resolve", said Mr Jonathan Savoir, co-founder of Quincus. Quincus is a Singapore-based start-up that aims to help logistics firms operate more efficiently with its integrated supply chain management platforms.
"And now with the holiday season approaching, we can anticipate another jump in demand in the logistics industry that could further cripple the supply chain," Mr Brentjens said, adding that shipping costs could continue to skyrocket amid higher demand and a persistent shortage of containers.
"If the global shipping crunch remains as per status quo, consumers should also be prepared to absorb a fraction of the cost incurred by distributors and retailers from the increase in shipping cost, and expect to pay a premium price for their deliveries," he said.