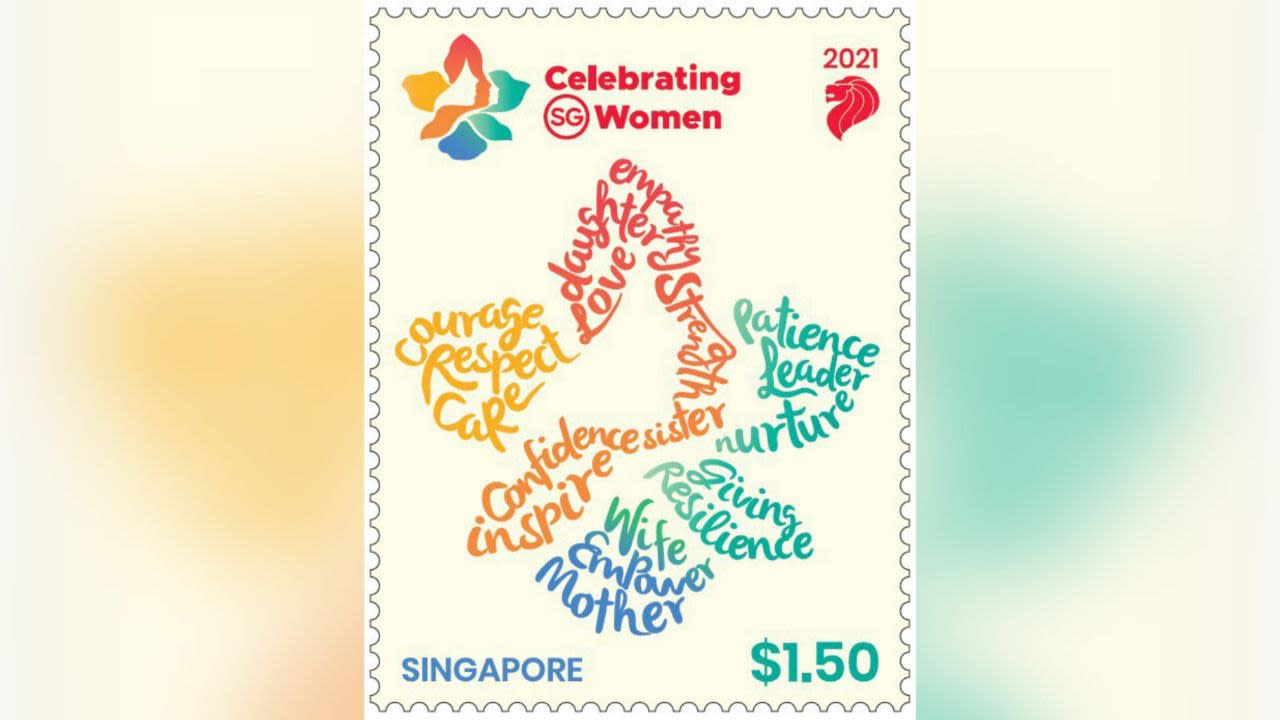 SINGAPORE: A commemorative stamp celebrating Singapore women will be available for purchase from Monday (Nov 15). 
The stamp is a collaboration between Singapore Post and the Ministry of Social and Family Development (MSF), as part of the ministry's efforts to commemorate the "Year of Celebrating SG Women", said SingPost and MSF in a joint media release on Saturday. 
The stamp is jointly designed by Ms Casey Ng, an artist with special needs from Singapore Fashion Runway, and Ms Agnes Tan, a stamp designer. 
"(The) Celebrating SG Women stamp design is inspired by the Celebrating SG Women logo and features words, such as courage and resilience, used to describe positive attributes of women in Singapore, their achievements and support their continued progress," said SingPost and MSF. 
The logo features three silhouettes to form the image of Singapore's national flower, the Vanda Miss Joaquim. It represents the "past, present and future SG Women, as they progress through the times as an integral part of Singapore's collective social advancement". 
The colours represent the diversity across generations and all walks of life. 
The stamp, valued at S$1.50, will be available at all post offices, philatelic stores and online from Monday.
Pre-cancelled First Day Covers with stamps (S$2.85) and Presentation Packs (S$3.95) will also be available.
MSF has dedicated 2021 as the Year of Celebrating SG Women. 
Minister of State for Social and Family Development Sun Xueling said the specially-commissioned stamp helps recognise the many roles that women play in Singapore's society and celebrate their achievements. 
"Just like the values embedded on the stamp, I hope we can continue to highlight, affirm and recognise the contributions of our Singapore women and work together in partnership to foster a fairer society where women are supported and empowered to reach their fullest potential," she said. 
While women in Singapore have made tremendous progress over the years, with the support of the community and the Government, more can still be done collectively to "empower, protect and uplift women", said Ms Sun in a Facebook post on Saturday.
"The Government will continue to work towards promoting equal opportunities in the workplace, providing support for caregivers and enhancing protection for women.
"It takes a whole-of-society effort to shift our mindsets and overcome stereotypes about gender roles," she added.